News
Gina Rodriguez Sees Dead People in ABC's 'Not Dead Yet': See Trailer
Gina Rodriguez Sees Dead People in ABC's 'Not Dead Yet': See Trailer
Some hours ago, ABC released the preview video for its upcoming comedy series Not Dead Yet, starring Jane the Virgin's Gina Rodriguez as an obituary-writing journalist who mysteriously sees her demised prospects.
Synopsis
The protagonist, Nell Serrano, starring Gina Rodriguez, is a broke and newly single reporter who's trying to put the pieces of her disastrous life back together. She lands a job in the career field she abandoned a decade ago, assigned to write obituaries. 
Nell shockingly starts to see dead people whose lost lives she's supposed to record and even forms an unlikely bond with one ghost, supposedly Brittany Snow's character.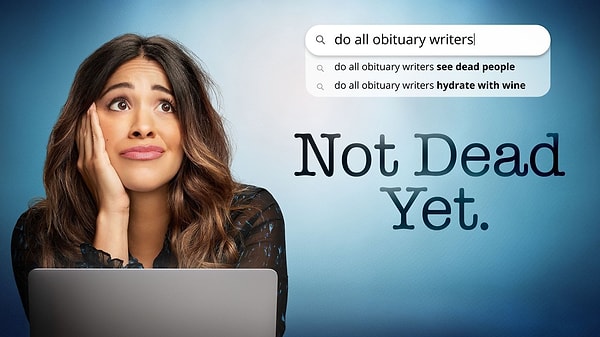 The Storyline for 'Not Dead Yet'
Nell Stevens gave up her career in journalism to help her fiancé kickstart his business. But when her relationship crumbles, she's left with crushed dreams and a broken heart. 
Feeling burnt out, Nell relocates to Pasadena, her hometown, where she's forced to share an apartment with a stranger who closely tracks her recycling habits and electricity consumption. 
The only job she can find is writing obituaries for a paper company managed by a hellish boss. Though it seems like she's hit rock bottom, her career propels her to new heights when ghosts start to appear to only Nell.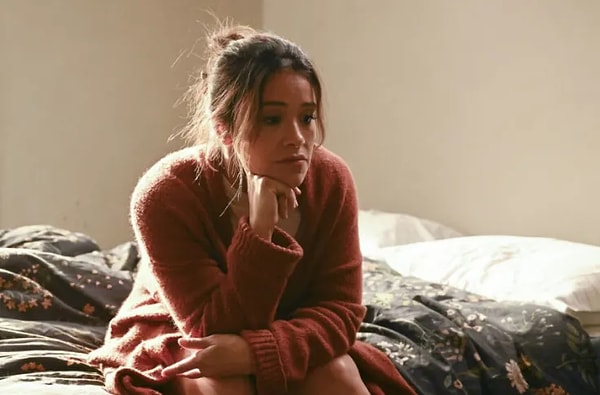 Cast & Crew
Not Dead Yet boasts the talents of Lauren Ash as Lexi, Hannah Simone as Sam, Nell's longtime friend and colleague; Rick Glassman as Edward, Josh Banday as Dennis, Nell's friend and boss; Angela Elayne Gibb as Cricket, Imani Love as Yogi, Livia Treviño as Ruth Hochberg, Mary Elizabeth Ellis as Fiona, Nell's childhood friend; and Jessica St-Clair as Annabel, a yoga studio owner. 
The workplace comedy is executive produced by Rodriguez alongside Casey Johnson, David Windsor, Corey L. Marsh and Mary Viola. 
Gina Rodriguez has been a household name since her leading role in The CW's Jane the Virgin. Since then, she has been killing it in hit films and shows such as Awake (2021), Miss Bala (2019), Someone Great (2019), I Want You Back (2022) and Lost Ollie (2022).
Release Date
Not Dead Yet will debut on Wednesday, February 8, with the first two episodes on ABC. It will be available to stream on Hulu.
Scroll Down for Comments and Reactions