News
Gerard Butler-led Action Thriller 'London Has Fallen' Premieres On Netflix In March
Gerard Butler-led Action Thriller 'London Has Fallen' Premieres On Netflix In March
In 'London Has Fallen,' Gerard Butler reprises his role as Secret Service Agent Mike Banning, the high-octane sequel to Antoine Fuqua's box office smash 'Olympus Has Fallen.' A third film installment, titled 'Angel Has Fallen,' was released on August 23, 2019.
'London Has Fallen' is a 2016 American action thriller film about a plot to assassinate the G7 world leaders as they attend the funeral of British Prime Minister David Cameron in London, as well as Secret Service agent Mike Banning's efforts to protect US President Benjamin Asher from Islamic terrorists.
'London Has Fallen' Release Date And Trailer
'London Has Fallen' is set to release on March 13, 2022 on Netflix. The streaming giant has dropped the trailer of the said film. You may have a glimpse of the trailer on Youtube and down here.
London Has Fallen Official Trailer
'London Has Fallen' Storyline
After the British Prime Minister has passed away under mysterious circumstances, all leaders of the Western world must attend his funeral. But what starts out as the most protected event on earth, turns into a deadly plot to kill the world's most powerful leaders and unleash a terrifying vision of the future.
The President of the United States, his formidable secret service head and a British MI-6 agent who trusts no one are the only people that have any hope of stopping it.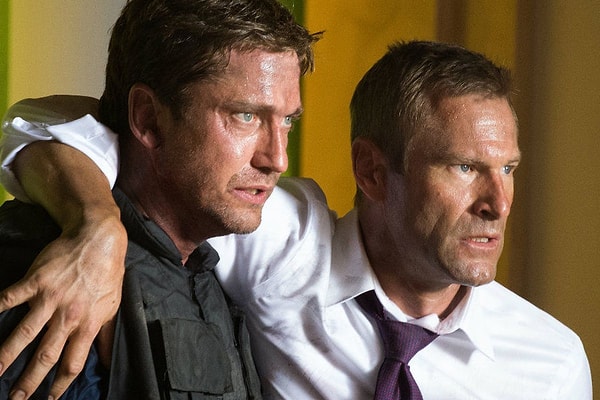 'London Has Fallen' Cast And Production Details
'London Has Fallen' is an action-packed, thrill-a-minute movie which stars Gerard Butler, Aaron Eckhart and Morgan Freeman, with Alon Moni Aboutboul, Angela Bassett, Robert Forster, Jackie Earle Haley, Melissa Leo, Radha Mitchell, Sean O'Bryan, Waleed Zuaiter and Charlotte Riley in supporting roles.
The movie is directed by Babak Najafi and written by Creighton Rothenberger, Katrin Benedikt, Chad St. John and Christian Gudegast. The producers of the film are Gerard Butler, Alan Siegel, Mark Gill, John Thompson, Matt O'Toole, Les Weldon
On March 4, 2016, Focus Features distributed the picture under their newly restored Gramercy Pictures label, grossing $205 million worldwide.
Are you ready to witness another heart-beating action drama of Gerard Butler in the film 'London Has Fallen' on Netflix on March 13th? Let us know in the comment section below.
Scroll Down for Comments and Reactions