FX's Thriller Action Series 'The Old Man' Officially Premieres: Here's What We Know About The Release Date, Trailer, Where to Stream and Much More
News
>
FX's Thriller Action Series 'The Old Man' Officially Premieres: Here's What We Know About The Release Date, Trailer, Where to Stream and Much More
Academy Award winner, Jeff Bridges and Golden Globe winner John Lithgow make a powerful combo in FX's new action thriller series The Old Man. 
The series is so impactful that it already has a whopping score of 96% on Rotten Tomatoes and 9.0/10 on IMDb after the release of its first two episodes barely a day ago.
Find out about this epic hit series, including its release schedule, trailer, plot and storyline.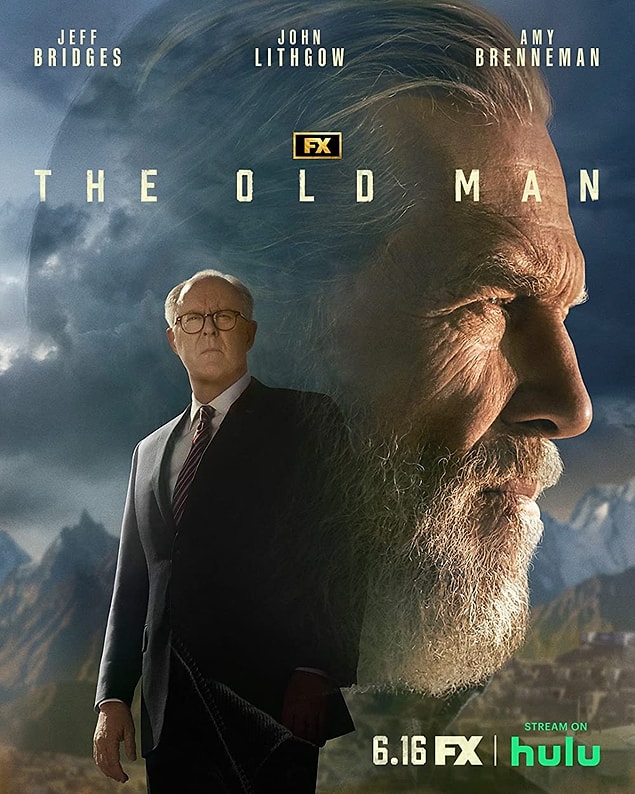 Plot
Jeff Bridges stars as the lead, Dan Chase, an ex-CIA agent who has been laying low for some time until an assassin arrives, trying to take him down, forcing Dan on the run. 
John Lithgow, as FBI's Assistant Director for Counterintelligence Harold Harper is also on the hunt for Dan given their complicated history but finds that the rogue fugitive is tougher to apprehend than he anticipated. 
Flushed out of hiding, Dan rents a room from Zoe McDonald, who has no idea of the true identity of her tenant. She's forced to collaborate with Dan to fight for the truth. 
Harold also works with his protégée Agent Angela Adams, Agent Raymond Waters and Julian Carson, an experienced special ops contractor.
Cast
The Jeff-John duo is joined by Amy Brenneman as Zoe McDonald, Alia Shawkat as Agent Angela Adams, Gbenga Akinnagbe as Julian Carson and EJ Bonilla as Agent Raymond Waters. Bill Heck, Kenneth Mitchell, Leem Lubany, Navid Negahban, Pej Vahdat and Noor Razooky star as recurring stars.
Release Date
The Old Man premiered on Thursday, June 16, on FX in Canada and the United States, with the first two episodes, which will be available for streaming on Hulu on June 17.
The third episode is scheduled for a June 23 release, with the rest of the following episodes debuting every week from then through to episode 6, dropping on July 14.
Trailer
FX Networks released the series' official trailer a month ago. Check it out below. 
The network also dropped the show's first look video two days ago, giving a glimpse of what's to come, with exclusive one-on-one with the stars and crew as well as behind-the-scenes shots.