News
Future Net Worth: How Rich is The Pioneer of Melody in Trap Music?
Future Net Worth: How Rich is The Pioneer of Melody in Trap Music?
A unique style and quality of voice are the most important ingredients for excelling in the fields of rap and music.
Future, an American rapper, is regarded as a pioneer of the usage of melody and auto-tune in contemporary trap music and is well-known for his mumble-styled vocals and prolific output. He is also frequently regarded as one of the most influential rappers of his generation because of the long-lasting contemporary appeal of his musical aesthetic.
And with an annual salary of more than $15 million, Future is one of the richest and highest-paid musicians and rappers in the world. Thus, it opens us to questions such as 'How much is the total sum of his wealth?' 'What challenges did he undergo before he became successful?' and 'What is the real name behind his stage name?'
The answers to these questions will be revealed as you read this article.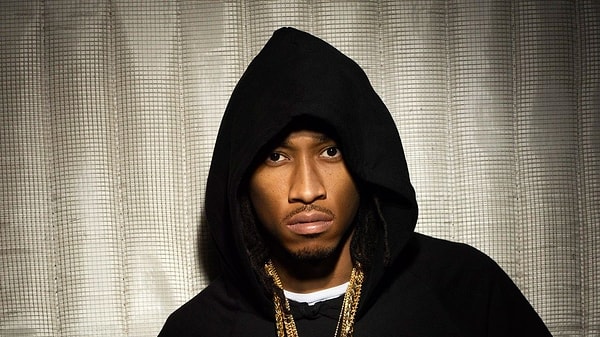 Nayvadius DeMun Wilburn, better known as 'Future,' was brought into this world by his parents on November 20, 1983, in Atlanta, Georgia. He finished his secondary education at Columbia High School in Decatur, Georgia.
Future first adopted his stage name when performing as 'The Future' as a member of the musical group The Dungeon Family. He was encouraged to polish his writing skills and seek a career as a rapper by his first cousin, Rico Wade, a record producer and member of the Dungeon Family since it could offer a temporary respite from life on the streets. Future credits Wade as the 'mastermind' of his sound and appreciates Wade's musical mentorship and impact. He was soon adopted by fellow Atlanta rapper Rocko, who signed him to his label, 'Future.'
Future released a series of mixtapes, including 1 Dirty Sprite, True Story, and 1000, between the end of 2010 and the beginning of 2011. The latter included 'Tony Montana,' a song that paid homage to the film Scarface. Future rose to fame after DJ Esco played several of his tracks at Magic City, an Atlanta strip club that has been credited with 'primarily starting the careers of artists.' Future co-wrote 'Racks' by YC and appeared on it while simultaneously working on his collaborative album Free Bricks with rapper Gucci Mane.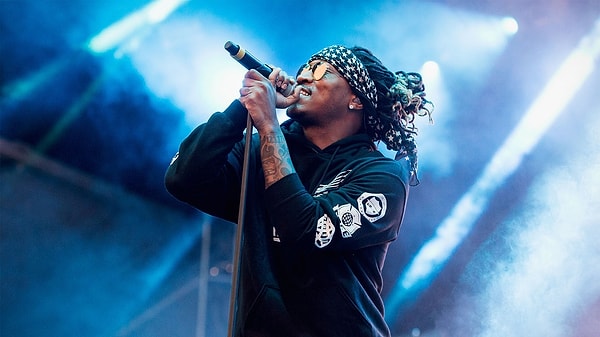 Music Career
When Future released a number of mixtapes with the titles '1000,' 'Dirty Sprite,' and 'True Story' in early 2010 and 2011, he inked a significant record deal with American rapper Rocko's A1 Recordings under Epic Records in September 2011. Future released his next mixtape, 'Streetz Calling,' after signing a contract with A1 Recordings. He improved the pop genre and added a new dimension to it through the mixtape. He collaborated with rapper Gucci Mane concurrently on their joint album, 'Free Bricks,' even on the YC single 'Racks,' which he co-wrote.
Although 'Streetz Calling' was thought to be Future's final mixtape before his first album was released, in January 2012, he released a new mixtape named 'Astronaut Status.' Although 'Astronaut Status' did not perform as well as his prior albums, Future's rhythm and melody were still heard long into the following year.
Pluto, Future's self-titled debut album, was released in April 2012. It featured remixes of 'Magic' with T.I. and 'Tony Montana' with Drake. Future's first track to reach the Billboard Hot 100 chart was 'Magic,' which later became 'Pluto.' Snoop Dogg, Trae Tha Truth, and R. Kelly all contributed to the song each the Billboard Hot 100 chart 'Magic,' which later became 'Pluto.' Snoop Dogg, Trae Tha Truth, and R. Kelly all contributed to the song. Future contributed to the song 'Loveeeeee Song,' which appears on Barbadian singer Rihanna's seventh studio album, 'Unapologetic,' later in 2012. Future also produced the song.
Young Scooter, Slice9, Casino, Mexico Rann, and Maceo are just a few of the musicians signed to Future's Freebandz label who appear on the compilation mixtape 'F.B.G.: The Movie,' which was released on January 15, 2013. The mixtape was downloaded by over 250 000 people from the mixtape website DatPiff, earning it platinum certification.
Future - Life Is Good (Official Music Video) ft. Drake
Future made the announcement that his second studio album, 'Future Hendrix,' would be due out after the release of 'FBG: The Movie.' Unlike his first album, 'Future Hendrix' was thought to be a more substantial musical effort that included R&B music. Its debut song, 'Karate Chop,' with Casino, debuted in January 2013. Future changed the album's name to 'Honest' in August. Following several rumors, 'Honest' was finally released in April 2014. Kanye West, Rihanna, Ciara, and others contributed to the album.
Future released three mixtapes between 2014 and 2015: 'Monster,' 'Beast Mode,' and '56 Nights.' It's interesting to note that every mixtape performed remarkably well and received high praise from critics.
Future released his next commercially successful album, 'DS2,' in July 2015. Later that year, he released a joint mixtape with Canadian rapper Drake called 'What a Time to Be Alive.' Future became the first rapper to have two number-one albums in a calendar year more than ten years ago, as the album debuted at the top of the Billboard 200, Billboard R&B Charts, and Billboard Hot Rap Songs charts. Over 334,000 copies of the mixtape alone were sold in 2016.
Future put out a new mixtape in January 2016 called 'Purple Reign.' His fourth studio album, 'EVOL,' which had its debut on DJ Khaled's first edition of the Beats 1 radio show 'We The Best,' was then released. With the release of his fourth album, Future has had three consecutive number-one albums on the Billboard 200 since the 2010 Glee soundtrack albums.
In addition to albums and mixtapes, Future also recorded a number of singles, including 'Turn On the Lights,' 'Move That Dope,' 'Fuck Up Some Commas,' 'Where Ya At,' 'Jumpman,' 'Low Life,' and 'Mask Off,' that have been awarded golden status.
The fifth studio album by Future, which bears his name, was released in February 2017.
Personal Life
With six separate women—Brittni Mealy, Joie Chavis, Jessica Smith, India J., Ciara, and an unidentified woman—Future is the father of six kids. India Jones, Brittni Truth, Joie Chavis, Aaleeyah Petty, Karin Jinsui, Larsa Pippen, and Nicki Minaj were a few of his other partners in crime. Since 2018, he has been dating Lori Harvey, who is 12 years younger than him.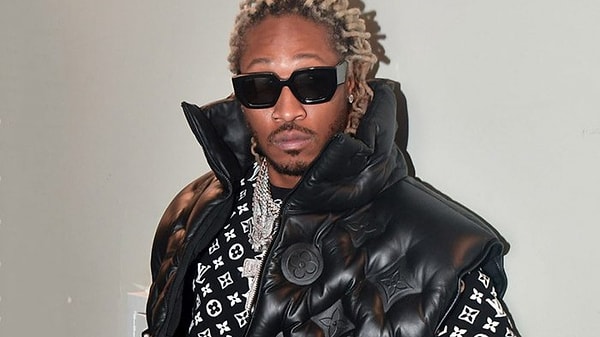 Future has a $50 million net worth as of September 2022. Future makes the majority of his money via his music, streams, performances, and features.
Over a billion streams of his biggest single, Mask Off, from the number one album Future, have been recorded on Spotify. The average amount paid by music streaming platforms like Spotify and Apple Music is about $0.004, so Future made $4 million from Mask Off alone. Throughout his lengthy career, it was one of his several hits.
Future owns over 12 real estate properties, 5 automobiles, and 1 luxury yacht. Cash reserves totaling over $8 million are also included in Future's assets. Additionally, Future has a $6 million investment portfolio consisting of nine stocks.
He is also obsessed with cars. For the record, he recently spent $280,000 on a Porsche 911. Moreover, Future has an Audi RS Q8 that he purchased for $300,000 USD. Along with the Alfa Romeo Giulia, he also owns a Mercedes-Benz EQC and a Land Rover Defender.
Scroll Down for Comments and Reactions