News
Floyd Mayweather vs Logan Paul: Overview and Highlights
Floyd Mayweather vs Logan Paul: Overview and Highlights
Who would've thought that Logan Paul, a famous YouTuber, and Floyd Mayweather, a legendary boxer, would have an interaction?
The match happened on June 6, 2021, at the Hard Rock Stadium in Miami Gardens, Florida. Originally it was supposed to be on February 20, 2021, however, it was postponed.
Perhaps unsurprisingly, the whole thing was Logan Paul's idea. He apparently asked Mayweather whether he was interested in the match or not. The latter was pretty straightforward about his answer.
He told the speaker when he was on Disruptive Entrepreneur Podcast that he can guarantee himself $35 million in the fight, but that he also liked the idea of fighting someone for the sake of entertainment. "Why not?' Mayweather replied. 'It's something new, something I don't bother doing; it's something that people are interested in seeing.'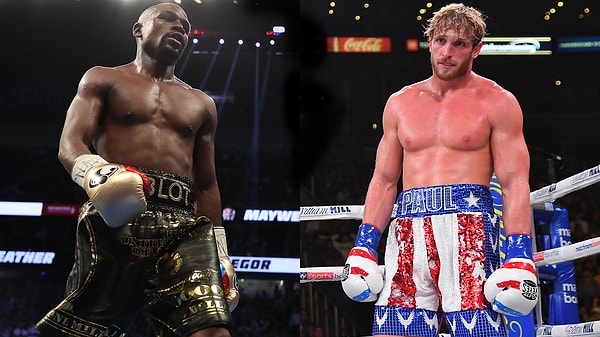 Logan Paul also shared the same thought. Both agreed that the match would be an exhibition-type event. This is unlike professional boxing matches where they have to fight over a belt. In exhibition type, it can be whatever they want — either by clearing up any beef between the two boxers, for money, or for entertainment purposes only.
In Logan and Mayweather's case, it's the last two examples. I mean, if you were to earn a million dollars just by kicking your opponent's ass, wouldn't you accept the offer?
Floyd Mayweather (USA) vs Logan Paul (USA) | BOXING fight, HD
For the first round, Mayweather already set his guards up by being cautious about Paul's punches, hesitant to throw one. Paul, on the other hand, was in full attack mode. Mayweather managed to dodge the punches successfully.
The second round was no different. Mayweather started throwing a few punches and eventually managed to control the fight's pace, hitting sharper, powerful punches.
This continued on until the eight round. To most people's dismay, there was no winner announced. Mayweather's punches landed on Paul 43 times out of 107 thrown, while Paul landed 28 punches out of 217 thrown. Mayweather admitted that Paul is a difficult competitor and if it was a real match, he would've been blown out in the first round.
What do you think about the fight overall? We'd love to hear your comments!
Scroll Down for Comments and Reactions