News
First Look on 'Bridgerton' Prequel 'Queen Charlotte'
First Look on 'Bridgerton' Prequel 'Queen Charlotte'
An exclusive first look at the 'Bridgerton' prequel series about a young Queen Charlotte, starring India Amarteifio and Corey Mylchreest, was released by Netflix as part of Tudum Festival.
The character we've grown to know and love in the main program will be explored further in the Queen Charlotte series. The 'Queen Charlotte: A Bridgerton Story' series, which has been in development since January 2022 and will be available on Netflix in 2023, is covered in detail here.
What to Expect on 'Queen Charlotte: A Bridgerton Story'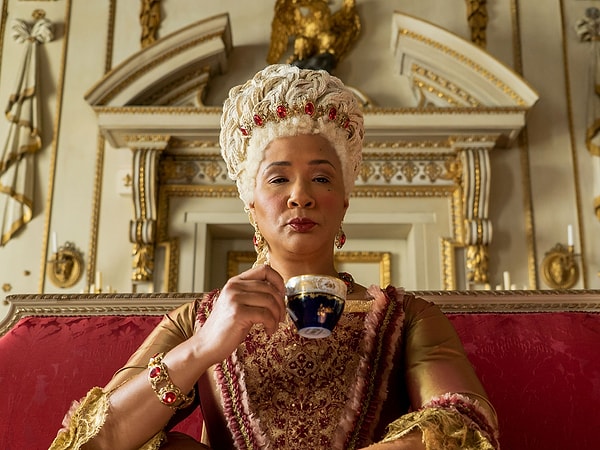 Fans of 'Bridgerton' were treated to a number of sneak peeks on Saturday, September 24 as part of Netflix's Tudum Festival.
Netflix also unveiled the first footage from 'Queen Charlotte: A Bridgerton Story' in addition to Nicola Coughlan delivering the first Lady Whistledown message of season three, which will focus on her character Penelope Featherington.
Shonda Rhimes, the executive producer of 'Bridgerton' and the Queen Charlotte prequel series, referred to the footage before it was revealed during the fan event's livestream as a 'very, incredibly early first peek' at the program because it included a conversation between a young Queen Charlotte and King George, who were represented by India Amarteifio and Corey Mylchreest, respectively.
Amarteifio attempted to scale a wall in the moment that was tweeted, but Mylchreest stopped her. He asked Amarteifio if she needed any assistance, and she responded, 'Uh, thank you, I am very alright. You are welcome to return inside and wait with the other onlookers.
The two characters got into a fight after Mylchreest inquired about what she was up to; Amarteifio insisted that she was not up to anything while Mylchreest argued the point. Amarteifio eventually down from the wall and informed Mylchreest that she was attempting to figure out how to scale the garden wall in order to escape.
She said, 'Because I suppose be may be a beast, or a troll,' when he asked her why she was trying to climb the wall to depart, before grudgingly confessing she was referring to the king.
'Nobody will mention him. Nobody,' declared Amarteifio. 'You know, if I grab there, perhaps you might help me by lifting me up there? He is obviously a beast or a troll."
'You don't like trolls or creatures,' Mylchreest retorted with another query. 'Does how he looks matter?"
'I don't care how he looks,' she declared. 'I do not enjoy being in the dark. Now, this. Just grab hold of this. I think I can go over the garden wall with a lift.'
Queen Charlotte: A Bridgerton Story | TUDUM: Exclusive First Look | Netflix
Amarteifio accused Mylchreest of not aiding 'a lady in difficulty' when he refused to assist her in scaling the wall so she could flee, to which he responded, 'I refuse when that lady in despair is trying to go over a wall so she does not have to marry me.'
In the historical drama, which follows Charlotte's ascent to power and courtship of the king, Rosheuvel, Adjoa Andoh, and Ruth Gemmell will all return to their 'Bridgerton' roles as the queen, Lady Danbury, and Lady Bridgerton, respectively. 
Michelle Fairley, Arsema Thomas, Sam Clemmett, Freddie Dennis, Richard Cunningham, Tunji Kasim, Rob Maloney, Cyril Nri, and Hugh Sachs complete the ensemble cast.
After the second season of 'Bridgerton' aired on Netflix many months ago, the first trailer for 'Queen Charlotte' has now been released. Shonda Rhimes is the writer and executive producer of 'Queen Charlotte,' which is scheduled to debut on May 4, 2023, though that date has not yet been confirmed.
Scroll Down for Comments and Reactions