Everything to Know About Peacock's 'A Friend of the Family: True Evil' Crime Documentary
News
>
Everything to Know About Peacock's 'A Friend of the Family: True Evil' Crime Documentary
Peacock is preparing to drop a companion to the crime thriller miniseries A Friend of the Family.
The crime documentary A Friend of the Family: True Evil captures the aftermath of Jan Broberg's chilling true story. It takes viewers through her road to recovery as she recounts the scenes of abuse against her, the first sexual assault to the point where police rescued her in Mexico. 
Before we continue with more details, let's brief you on Jan Broberg's history.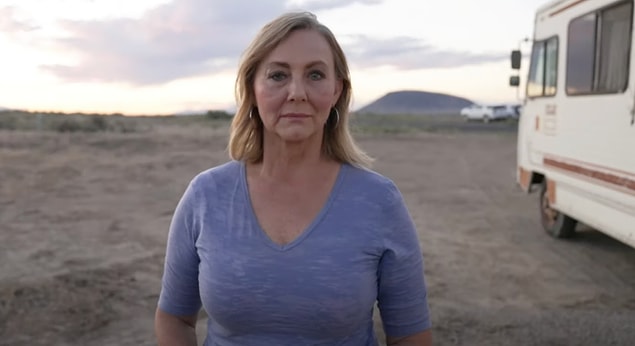 What's Jan Broberg's Story
Born on July 31 1962, Jan Broberg Felt is a 60-year-old actress and singer who was kidnapped on two occasions at 12 and 14 by a family friend Robert Berchtold, who had a sexual history with Jan's parents. 
Berchtold first abducted Jan on October 17 1974, in a motor home and took her to Mexico. Several weeks later, the police tracked him down, and he was imprisoned shortly. 
In 1976, Robert convinced the girl to leave with him again and took her to a Catholic girl school in Pasadena. The FBI then rescued her. 
Jan claimed that her kidnapper planted seeds in her mind, enabling him to brainwash her. Acting like her father, Berchtold would buy her gifts and take her out to films about space travel and UFOs. 
You can get more info about Broberg's unfortunate experience from the book Stolen Innocence: The Jan Broberg's Story written by her mother, Mary Ann Broberg. 
The blood-curdling events are also documented in Netflix's 2017 crime film Abducted in Plain Sight. 
'A Friend of the Family: True Evil' Trailer
Peacock released the crime documentaries trailer a few days ago, offering glimpses of Broberg's present-day healing process, including confronting the haunting RV that Robert Berchtold used to kidnap her.
It also features exclusive footage of Berchtold's other victim that Jan encounters on her journey, along with open and honest conversations with Mary Ann about her uncomfortable involvement with Berchtold. 
The documentary also captures interviews with Jan's son and dives into how her family came together to help overcome the trauma.
The 'master manipulator', as per Broberg's description, died in 2005 by suicide. Jan sharply indicates, 'There must be a special place in hell for people that hurt children.'
Debut Date
A Friend of the Family: True Evil premieres on Tuesday, November 15, on Peacock. The 1 hour and half-crime documentary film shares a closer look at Jan Broberg's harrowing experience and the unimaginable grace and perseverance she portrays in her healing process.
Broberg said in her statement, "Many harmed by child sexual assault and long-term abuse are still striving to heal and thrive years later. Through support and community, the healing journey of 'Thrivivors' can create a ripple effect towards change for children, and I am grateful to Peacock for the opportunity to continue telling my story."
She continued, 'I hope that with greater awareness and understanding of childhood sexual abuse and grooming, total prevention can truly become a reality.'
Susan Rovner, the Chairman of Entertainment Content at NBCUniversal Television and Streaming, mentioned that the companion installment to the critically-acclaimed limited series A Friend of the Family, will enable viewers to see never-seen-before elements of Broberg's story. 
The documentary is executive produced by Paul F. Ryan.
'A Friend of the Family'
Meanwhile, Peacock's dramatized version of the disturbing story grows stronger, airing its last episode on November 10 2022. 
Presenting a stellar cast, the drama captures the talent of Mckenna Grace as Jan Broberg, Hendrix Yancey as Young Jan Broberg, Jake Lacy as Robert "B" Berchtold, Anna Paquin as Mary Ann Broberg, Colin Hanks as Bob Broberg and Lio Tipton as Gail Berchtold. 
A Friend of the Family scores an impressive 91% on Rotten Tomatoes, 7.3/10 on IMDb, and 88% on Google Review.
The nine-episode series is applauded for Eliza Hittman's remarkable direction and Jake Lacy's unflinching depiction of maliciousness. 
Here's the episode guide:
• Episode 1: Horseback Riding in American Falls
• Episode 2: The Mission
• Episode 3: The Gift of Tongues 
• Episode 4: Articles of Faith 
• Episode 5: The Bitter Cup
• Episode 6: Son of Perdition
• Episode 7: The Great Deceiver
• Episode 8: Outer Darkness
• Episode 9: Revelation