Everything to Know About Disney Plus's 'Cars on the Road' Season One
Disney+ never goes wrong with keeping our kids happy and fully entertained. 
The streaming platform revealed an upcoming series, Cars on the Road season one, a spin-off of the famous Cars movies of 2006, 2011, and 2017.
About 'Cars on the Road'
The upcoming show centers on Lightning McQueen and his dear friend, Mater, as they sail through the United States on a road trip to attend Mater's sibling's wedding. 
The trailer from Disney Plus' main YouTube Channel looks at the two buddies as they drive beside each other, with plenty of teasing and challenges. We also see various eye-catching locations, meet new faces alongside a few from the mother shows, and experience rib-wrecking moments. 
This series will resurrect that old road trip feeling you've been missing for a while now.
How Many Episodes Does 'Cars on the Road' Have?
Cars on the Road consists of nine great episodes, all scheduled to arrive on Thursday, September 8th, the streamer's big day (Disney+ Day). 
The series production kicked off in December 2020, when the show's writer, producer, and directors were given the green light. 
Alongside the Disney+ Day Celebrations, the streaming platform will also launch projects from other brands like National Geographic, Disney, Star Wars, and Marvel. Disney+ fans and subscribers will enjoy a special offer thanks to the big day.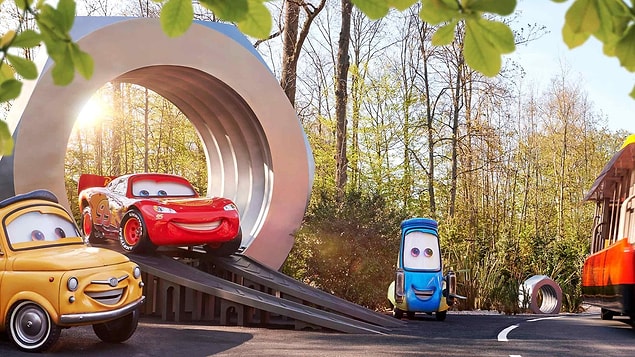 Who Produced 'Cars on the Road'?
Steve Purcell, who serves as the director alongside Bobby Podesta and Brian Fee, wrote Cars on the Road, while Jake Monaco is the composer. Pete Docter chiefly produces the series with Marc Sondheimer as the producer. 
Pixar Animation Studios and The Walt Disney Company are the production organizations behind the success of Cars on the Road. 
'This show is a race across the nation with McQueen and Mater. Like any other actual road trip, every step is a fresh adventure with unanticipated turns and events," said director Steve Purcell.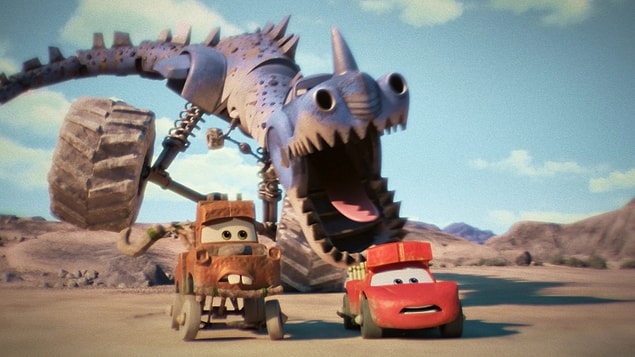 Who Plays Who in 'Cars on the Road'?
The above team incorporated several talents from Owen Wilson portraying Lightning McQueen, Larry the Cable Guy playing Mater, Bonnie Hunt depicting Sally Carrera, Quinta Brunson impersonating Ivy, Lloyd Sherr representing Fillmore, and Cheech Marin acting Ramone. 
Disney+ has taken it to its primary Twitter page to share the premiere news alongside a 2-minute, 9-second official trailer for more descriptions concerning the series. 
Summer might be coming to an end, but your kids won't lack something to rejoice about.