News
Essential Details Regarding 'Wolfboy and the Everything Factory' Season 2 Ahead of its Release
Essential Details Regarding 'Wolfboy and the Everything Factory' Season 2 Ahead of its Release
Apple TV+ has been one of the streamers working hard to capture viewers' attention, and evidently, it's been performing well, especially in the kids' section. 
The streaming platform recently unveiled the release date of Wolfboy and the Everything Factory season two, a year after the launch of season one. Wolfboy and the Everything Factory is a kids' family show produced by Michael Ryan and Joseph Gordon-Levitt for children aged 5 to 8.
The Show's Ratings
The first season garnered massive critics and reviews, with an impressive 7.5 out of 10-star rating on IMDb and 5 out of 5 on Common Sense Media. 
On the other side, Rotten Tomatoes gave the show an 86% audience score; these figures must have contributed to the renewal of season two. The upcoming installment joins the Apple TV+ fall shows, like its predecessor.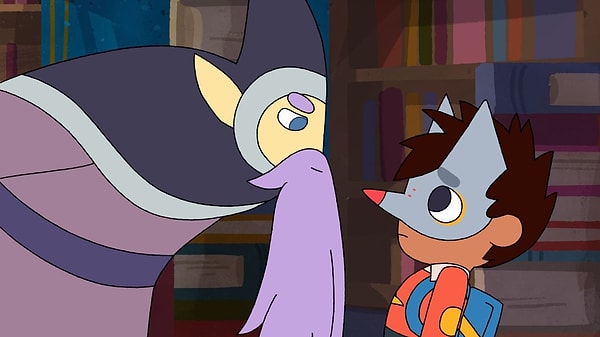 About 'Wolfboy and the Everything Factory'
Wolfboy is an imaginary oddball that discovers an extraordinary realm underground, where Sprytes create a natural world with time, memory, dreams, bunnies, trees, and clouds. 
Wolfboy realizes he can bring an actual life into the newly discovered planet, with the help of Spryte's friends, to create the Everything Factory power. Wolfboy's power of imagination and unmatched creativity can make the world a better place. 
Although Apple TV+ hasn't unveiled the trailer for the upcoming season, the initial one explained the show broadly enough. From Wolfboy's dreams to change the world, how the kids think he's weird, to his new fun world, and everything that happens in the little factory world, the second season will continue with more such scenes.
The Show Creators and Cast
Wolfboy and the Everything Factory is chiefly produced by Gordon-Levitt and Ryan, alongside Edward Jesse, Toff Mazery, Joel Kuwahara, Scott Greenberg, and Jared Geller as co-chief producers. 
The show is based on the world of Toff Mazery, created by Toff Mazery and Xav Clarke as the music composer. Bento Box Entertainment, HitRecord, and Toff's Tiny Universe are the production companies behind the series' success. 
The series boasts many talented voices, including Kassian Akhtar as Wolfboy, Lilly Williams as Xandra, Archie Yates as Sprout, Cristina Milizia as Floof, and Joseph Gordon-Levitt as Professor Luxcraft.
Season two of Wolfboy and the Everything Factory launches via Apple TV+ on Friday, September 30th, with ten must-watch episodes. 
The first season is available for streaming on the above platform, just in case you missed it. Apple TV+ charges $4.99/ month with a free trial week or $49.99/year for more exclusive streaming.
Scroll Down for Comments and Reactions