News
Elden Ring: Where To Get The Rivers Of Blood Katana
Elden Ring: Where To Get The Rivers Of Blood Katana
Elden Ring comes with tons of weapons and builds choices. If you've been playing for quite a while then you might have your eyes on katanas as they are one of the deadliest weapons in the game. Their special passive abilities and weapon skills are pretty cool and effective at the same time. 
One of the best katanas in the Rivers Of Blood Katana because of its intense bleeding. You can use it against strong enemies and bosses to keep their health bars decreasing. It is available later in the game and here is how you can obtain it.
What is the Rivers Of Blood Katana?
The Rivers of Blood is a katana that has immense bleeding potential. It requires the user to have 12 Strength, 18, Dexterity, and 20 Arcane to be able to wield it. It has a unique weapon skill called Corpse Piler which unleashes a barrage of bloody attacks. 
"Weapon of Okina, swordsman from the Land of Reeds. A cursed weapon that has felled countless men. When Mohg, the Lord of Blood, first felt Okina's sword, and madness, upon his flesh, he had a proposal, to offer Okina the life of a demon, whose thirst would never go unsated."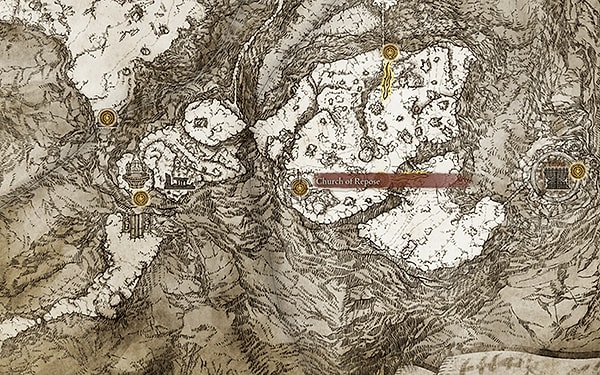 Where to get the Rivers Of Blood Katana?
The Rivers Of Blood Katana can be found at the Mountaintops of the Giants. This is a late-game area where you can find the Church of Repose. Head to the church and as you are approaching you will be attacked by an NPC named Bloody Finger Okina, the original wielder of the Rivers of Blood Katana. You already know where this is going.
So you have to beat this guy and take it by force. This will be a challenging fight as he holds your desired weapon but once you beat him you will obtain the Okina Mask along with your Rivers of Blood Katana.
Scroll Down for Comments and Reactions