News
Elden Ring: How to Defeat Royal Knight Loretta
Elden Ring: How to Defeat Royal Knight Loretta
Elden Ring is a difficult action RPG that contains challenging bosses to fight. This is not new since fighting hard enemies is common in Soulsborne games. One of the bosses that you will encounter is Royal Knight Loretta. She is a spear-wielding knight that rides on horseback and can perform various types of sorcery to further make the fight a nuisance. Here is our how-to guide on how to find and defeat this boss.
Players must locate the Caria Manor, which could be found north of Liurna of the Lakes. Be careful though as the entrance of the manor is guarded by her sorcery. Carelessly approaching the entrance will get you bombarded by a bunch of glintstone arrows. You will need to use the Spirit Horse Torrent in order to dodge the arrows and to grant you a safer route in order to light the Site of Lost Grace. Once you are near the boss chamber, Raya Lucarian soldiers and a giant troll await you.
The lady knight uses a spell that summons five spectral blades which is called the Glintblade Phalanx. She is able to summon eight of them when she reaches her second phase. Players can use the time it takes her to summon them to land some hits.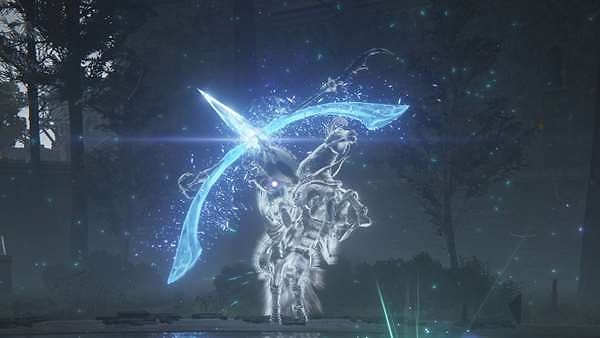 Defeating the boss will grant players with these rewards, Ash of War: Loretta's Slash, Loretta's Greatbow spell, and 10,000 runes.
Scroll Down for Comments and Reactions