News
Dwayne Johnson Net Worth: How Rich is "The Rock"?
Dwayne Johnson Net Worth: How Rich is "The Rock"?
Dwayne 'The Rock' Johnson was born on May 2, 1972, in Hayward, California, United States. The Rock was a natural-born athlete because he was exposed to the world of wrestling even though he was still young. His grandfather, Peter Maivia, or known as 'High Chief,' was in the wrestling world from 1960-1970.
His father, Rocky Johnson, also known as 'Soulman', worked in the American regional wrestling circuit. His fame and eagerness to connect with people have built him a name in both the sports and entertainment industries.
This article will let you take a closer look at The Rock's wealth, wrestling and acting career, and more that you didn't know about Dwayne Johnson.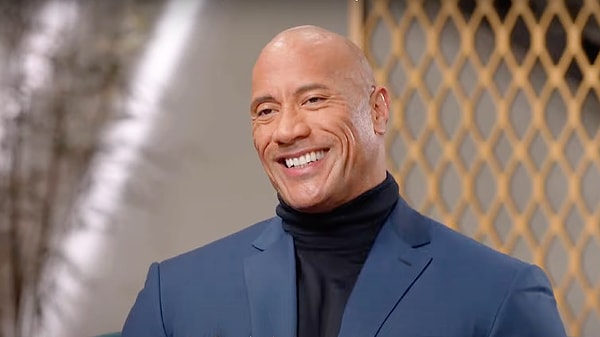 Early Life
Johnson was a standout athlete in his high school years. He attended Freedom High School and joined the 1991 NCAA Championship football team at the University of Miami in his college life as a full scholar. But just like some normal students, The Rock has been into some high school trouble in his senior years. After his injuries while playing football, he ended his career in the Canadian Football League and turned his attention to wrestling.
The Rise of "The Rock"
The Rock quickly became known around the world because he was born to be a wrestler and was destined for sports entertainment immortality.He made his debut in the USWA under his screen name Flex Kavanah. In 1996, he officially joined WWE and joined the group 'The Nation of Domination'. His amazing stunts and undeniably strong personality made him lead the 'Nation', and that's how he gathered and proclaimed his name, 'The Rock.
As the crowd's favorite, The Rock easily gained popularity in the WWE ring. His microphone skills and trash-talking inside the ring made his fans eagerly hunt for his presence in the WWE ring. Here are some of his titles during his reign in WWE:
Ten times world champion

Intercontinental champion on two occasions

Five times as a tag team champion.

Rumble of the 2000s

WWE's 6th Triple Crown Champion
The Rock was also the headliner on a popular pay-per-view and was featured in the most watched episodes of WWE's television series.
The Rock Goes Into Hollywood
After his unending fame and popularity in the wrestling world, The Rock decided to enter the world of Hollywood. In an interview, he indeed admitted that he was very nervous when he decided to enter the world of wrestling. Being a professional wrestler and aiming to be one of the most successful in the WWE ring, The Rock has noticed that he loves the attention he gets from his fans. He liked connecting with people and enjoyed his job as an entertainer.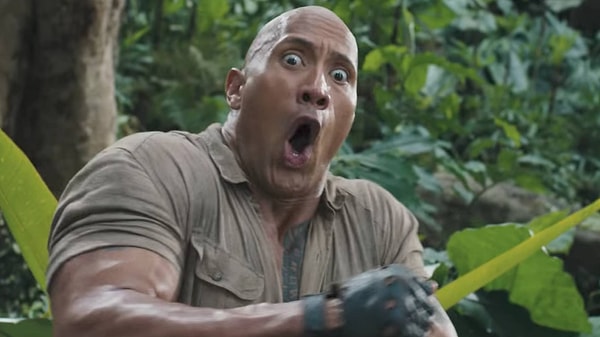 His first debut in Hollywood was in a major role in the movie 'The Scorpion King,' which gained huge success at the box office. But things didn't end there. He thought that the movie would end if he didn't fit into the world of entertainment. In 2010, he redefined his image as a wrestler and built more of an actor side of himself. By embracing his love of entertainment and connecting with people, The Rock starred in memorable films in Hollywood. In Moana, he played Maui. In Fast and Furious, he played Hobbs, and in Jumanji, he played Smolder Bravestone.
As of now, The Rock is still exploring and enjoying his journey in the entertainment world. His new projects with Withy and Netflix are some of the biggest entertainment industries.
Dwayne Johnson's Personal Life and Relationships
The Rock's first wife, Danny Garcia, is an entrepreneur, a bodybuilder, and a film producer. Sharing the same interest in both sports and show business, Danny and Dwayne have been married for almost 10 years. Dwayne met Danny at his college, the University of Miami, where Danny Garcia is pursuing her undergraduate degree in Business Administration.
Their 10 years of marriage gave them their first child, Simone, in the year 2001. But after 6 years of marriage, both of them realized the progress of their relationship was somehow growing apart. As of May 2008, they announced that they were finalizing the process of their divorce. But they stayed good friends because they owned some of their businesses and properties together.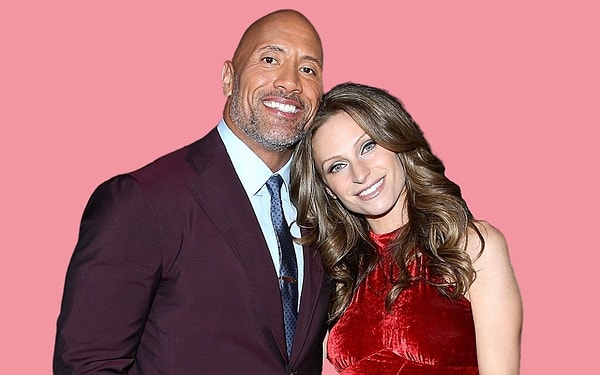 Lauren Hashian is Dwayne's second wife. Dwayne Johnson first met Lauren Hashian in the year 2006 in the sports comedy film ' The Game Plan.' Lauren Hashian is a singer, songwriter, and SIC producer. But Dwayne was still committed to his wife, Danny, at that time. After they announced their divorce a year later, in 2007, they commenced their relationship in public. Their almost 15-year relationship has given them two lovely daughters, Jasmine and Tiana. On August 18, 2019, Dwayne and Lauren finally took their vows and tied the knot together with their two daughters in Kauai, Hawaii.
Dwayne Johnson Net Worth
With his unending success in the entertainment industry, business and sports, it is indeed unimaginable how much Dwayne Johnson owns. As one of the most popular celebrities and the most successful WWE wrestlers, you must be wondering how much wealth he has.
The Rock currently owns a 13,000-square-foot mansion in Florida with his wife, Lauren, that ranges up to $3 million. As of 2022, the total net worth of Dwayne Johnson is about $800 million. He also owned a 30–40% stake in Teremana Tequila that could make over $1 billion, which is so much larger than what he got from the entertainment industry. With the continued growth of his Tequila company, it is estimated that he will be a billionaire soon after the success of his business. As one of the highest-paid entertainers, he earned $100 million from his films, endorsements, and films.
He also founded the Dwayne Johnson Foundation in 2006 for terminally ill children. He donated $1 million in 2007 to the University of Miami for the renovation of the school's football facility. The generosity he has shown to the university is his way of giving back to the privileges and success he has had in his life and as a scholar of his beloved Alma Matter. His personality and kindness were indeed remarkable, which made him win the hearts of his fans and supporters.
The Rock's biggest SmackDown moments: WWE Playlist
Scroll Down for Comments and Reactions