Drake's Logo Will Adorn The Shirts of FC Barcelona in El Clásico Sunday
News
>
Drake's Logo Will Adorn The Shirts of FC Barcelona in El Clásico Sunday
Drake's streaming success will see his OVO Owl logo adorn the jerseys of FC Barcelona when they play arch-rivals Real Madrid in 'El Clásico,' Sunday night.
Barcelona's jersey sponsor, Spotify, have opted to reward Drake for achieving 50 billion streams across all his musical credits on the streaming platform by replacing their logo with his for tonight's big fixture.
Drake is the first ever artist to reach this milestone on Spotify and his logo appearing for tonight's tie is a huge honour.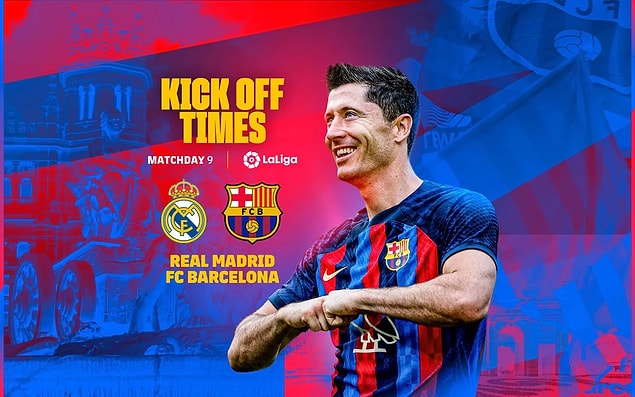 'El Clásico'
'El Clásico' is arguably football's biggest and most famous football derby, as Spanish football's heavyweights go head-to-head with some of the best footballers on the planet lining out on either side.
Tonight's game takes place at the home of Madrid, at the newly revamped Santiago Bernabéu, where over 81,000 passionate fans will be in attendance.
Millions more viewers will tune in on TV to watch the game from all over the World, granting Drake (and Spotify) huge publicity.
Barca announced that the Toronto hip-hop artists' OVO brand's owl logo would appear on their shirts for tonight's derby in a statement released on Friday.
"One of the main ideas behind the alliance between FC Barcelona and Spotify is to bring football and music together in order to connect with new audiences around the world," the statement read.
"Instead of seeing the world's most popular audio streaming subscription service logo on the front of the Barça jersey, those watching the game against Real Madrid will see the silhouette of an owl - the logo of the Canadian singer's brand," it continued.
Interestingly, the announcement went on to say that this is not the only time that Spotify, as kit sponsor, will grant different artists space on the jersey as part of their sponsorship which began this season.
"This type of exchange on the front of the jersey is scheduled to happen more as the season progresses."
Some Blaugrana fans have tweeted their support in response to the announcement although others have not liked the decision.
The Unique Barcelona Jersey
Drake has been seen wearing different football clubs' jerseys over the years but he posted a picture to social media of him with the unique Barca kit.
With the teams neck and neck in the league on 22 points each, tonight's game should be fiery as whoever emerges victorious goes top of La Liga by three points.
The game kicks-off at 15:15 GMT on Sunday evening.