News
Don't Miss 'Sound of Metal' (2019). That made it to Prime Video's Back Catalogue
Don't Miss 'Sound of Metal' (2019). That made it to Prime Video's Back Catalogue
Starting Riz Ahmed (Ruben Stone), a drummer who loses his hearing suddenly. The Sound of Metal (2019) was nominated for Oscar for perfectly displaying the deaf addict character, which is unique as we all know.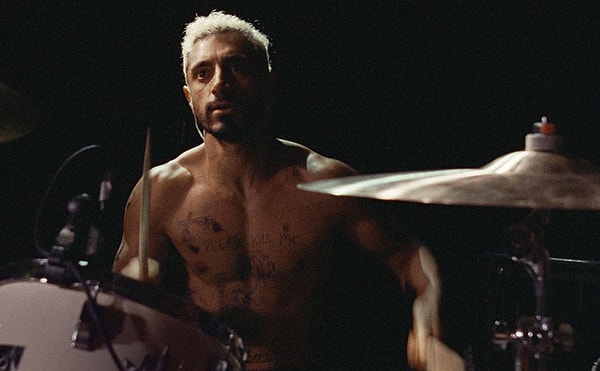 Synopsis
Drummer Riz Ahmed (Ruben Stone) and his girlfriend live in an RV that enables them to travel for performing gigs around the US. Suddenly, Ruben's hearing starts to disappear; he seeks a pharmacist's opinion, who then refers him to a doctor. The doctor diagnoses that Ruben has lost 70% of his hearing, and the rest will worsen rapidly. 
Although cochlear implants might help him, the insurance doesn't cover them. The doctor advised Ruben to stay away from loud noise while doing further tests; Ruben turned a deaf ear on this. On the other side, Lou is ready to quit performing, but Ruben Stone continues. With Lou's help, people find him a home for deaf recovering drug addicts managed by man Joe.
After some incidences of rebellion, Ruben finally accepts settling in the shelter-through Lou's persuasion. Ruben finally has his implants done and is now ready to resume his drumming career; Lou is still uncertain about it.
Cast
The star Riz Ahmed plays Ruben Stone, the drummer, Olivia Cooker is Ruben's girlfriend, Louise, Paul Raci is Joe, deaf drug addict recovering center manager, Lauren Ridloff is Dianne, Ruben's American Sign language teacher, Mathieu Amalric is Richard Berger, Lou's father and Michael Tow is the pharmacist.
Release Date
This movie premiered back in 2019 at a festival on 6th September. It was initially meant to be unveiled on 14th August but was rescheduled due to the COVID-19 pandemic. You can stream Sound of Metal on Amazon Prime Video online at any time.
Scroll Down for Comments and Reactions