News
'Dog Gone': Netflix's Original Heartfelt Humanity Film Based on a True Story
'Dog Gone': Netflix's Original Heartfelt Humanity Film Based on a True Story
Films based on a man's best friend always make your heart warm and fuzzy. But they can make you swear off them when the beloved loyal canine companion dies, like in the case of Marley and Me (2008) or Hachi: A Dog's Tale (2009). 
Fortunately for dog lovers, Netflix's upcoming heartwarming film Dog Gone promises a happy ending as a lost adorable Labrador Retriever reunites with his family.
What is 'Dog Gone' About?
Dog Gone is a sweet film about the tragic disappearance of a Lab Gonker that helped to strengthen the bond between father and son as they search endlessly for their pet. 
The movie is based on events that took place in 1998 and were later documented by Pauls Toutonghi in his books of the same name, published in 2016.
'Dog Gone' is Based on True Events
In real life, the owner, Fielding Marshall, adopted Gonker to help through tough times after the sad passing of his infant daughter. 
Gonker has Addison's disease, meaning his adrenal glands couldn't produce enough hormones. And so, Fielding had to administer hormonal shots once a month or else the pup would slip into a coma. 
Almost two weeks after Gonker's injection, he got lost while hiking with Fielding. The owner searched tirelessly for his furry companion, fearing he would lose his life by missing his next injection which was due in two weeks. 
Marshall hung posters all over his town, with local news covering the disappearance and several kind strangers giving leads of the dog's possible location. Gonker was found 15 days later, alive and well, having trekked 178 kilometers.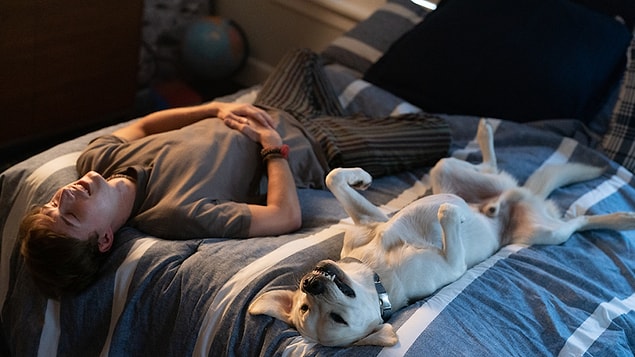 Netflix's 'Dog Gone' Premise
The Netflix film follows a similar plot as the real story. Gonker is a happy chap who loves donuts and playing fetch. 
After his disappearance on the Appalachian Trail, Fielding Marshall is aided by his father John to trace the pup. As a result, their fractured father-son relationship is mended. 
Dog Gone is an amazing film about humanity and heroism.
Cast
Dog Gone stars Johnny Berchtold as Fielding Marshall, Rob Lowe as Fielding's dad, John and Kimberly Williams- Paisley as Fielding's mom, Ginny. 
More casts featured in the film include Susan Gallagher, Nick Piene, Soji Arai, Annabella Didion, Al Mitchell, Michael H. Cole, Tedd Taskey, Rachael Thompson, LaKeta Booker and Amber Erwin.
Dog Gone debuts on Friday, January 13 2023, on Netflix.
Scroll Down for Comments and Reactions