News
'Do, Re and Mi: Birdie Bowl Concert Part 5' Debuts on Prime Video
'Do, Re and Mi: Birdie Bowl Concert Part 5' Debuts on Prime Video
A special episode of the kids' musical film Do, Re and Mi: Birdie Bowl Concert premieres today on Amazon Prime Video. Let your kids sing and dance along to the BFF birdies Do, Re and Mi in this musical celebration concert.
What Happens?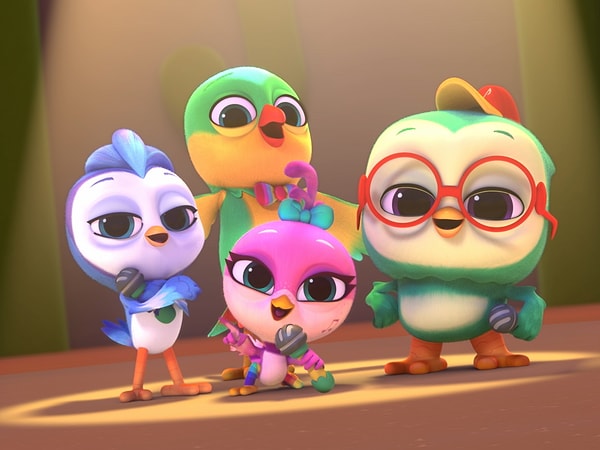 Voice Cast
The roles of Do, Re and Mi are cast by Luke Youngblood, Tohn and Bell, respectively. Other birdie friends include Will Collyer as Melody, Segmore Seymore and Chester, Mela Lee as Harmony, Fryda Flamingo and Maestro Moon, Fryda Wolff as Mama Maddie, Conga and Pequena, Oziama Akagha as Flora Flamingo, Robbie Daymond as Bongo, Ferris Flamingo and The Cockatoos, and Fred Armisen as Juan Peacock.
Do, Re and Mi as Amazon's Creative Project
The head of kids' programming at Amazon Studios, Melisa Wolfe, says that the show takes a creative approach to musical curriculum inspiring young viewers to create their language centred on music. 'Do, Re and Mi is a great addition to our Amazon Kids preschool catalogue, and we couldn't ask for better innovative collaborators than Gaumont and the musically talented production team,' she concludes.
Review
Do, Re and Mi has so far performed exceptionally with a 75% score on IMDb. The top critic absolutely recommends this kid show, giving a shopping 10/10 rating. "Your kids gonna love it. It's a wonderful Music Education series with loveable characters and catchy tunes." 
Give your toddlers a cool treat this weekend!
Scroll Down for Comments and Reactions