Critics and Audiences Weigh In Online: Legendary Singer Van Morrison's New Output Sucks
News
>
Critics and Audiences Weigh In Online: Legendary Singer Van Morrison's New Output Sucks
The great Irish singer/poet Van Morrison, known for his transcendent records Astral Weeks and Moondance, as well as the iconic single 'Brown Eyed Girl,' has shocked audiences around the world with a sudden shift into unbridled old-man complaining bluntness. 2021's Latest Record Project, Vol. 1 and 2022's What's It Gonna Take? both sound very out of place among Morrison's over forty other albums, with song titles like 'Where Have All the Rebels Gone,' 'No Good Deed Goes Unpunished,' and 'Stop Bitching, Do Something,' which all pretty much speak for themselves.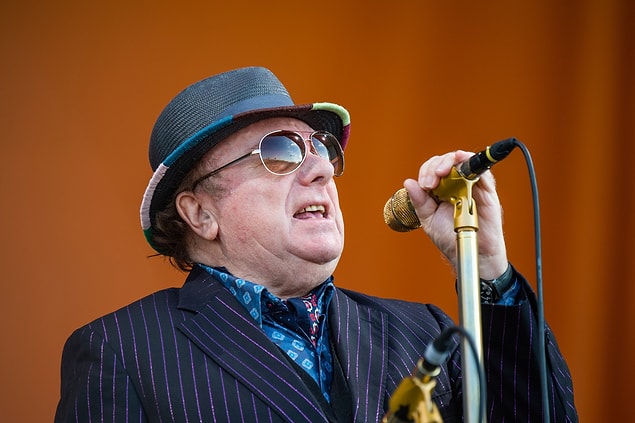 The Sound of 'Latest Record Project, Vol. 1'
The first illuminating song on this tragic affair is the opening title track, this one the least inflammatory on the record. It sets the tone for the record as a pretty light rip-off of classic R&B, with a slow-moving groove and insistent 'sha-la-las' in the background. One would expect this repetitive track to be a short introduction to the sound of the album, but like every song on Latest Record Project, this opening title track is overlong at over 5 minutes. This then continues the pace of the record: 28 tracks and 128 minutes. Add in the bland old man ranting of songs like 'Why Are You On Facebook?' (track 27), and the pain of this listening experience becomes abundantly clear.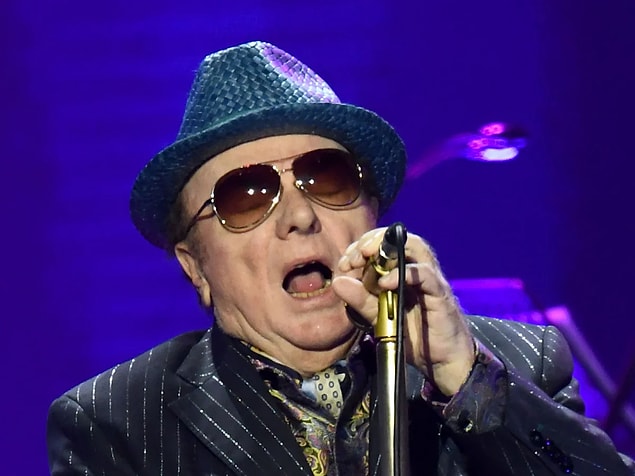 The Verdict on Van Morrison's Pandemic-Era Albums
Once again blending basic, repetitive music with anti-lockdown rhetoric that everyone has already heard countless times by now, What's It Gonna Take? is a shorter, sourer follow-up at only 15 tracks and 80 minutes. Since this reviewer did not even finish his most recent release, I can only rate Latest Record Project, knowing that they're essentially the same joyless and confused record.
Rating: 1/10
★☆☆☆☆☆☆☆☆☆
'Latest Record Project, Vol. 1' Tracklist
1. "Latest Record Project"

2. "Where Have All The Rebels Gone?"

3. "Psychoanalysts' Ball"

4. "No Good Deed Goes Unpunished"

5. "Tried To Do The Right Thing"

6. "The Long Con"

7. "Thank God For The Blues"

8. "Big Lie"

9. "A Few Bars Early"

10. "It Hurts Me Too"

11. "Only A Song"

12. "Diabolic Pressure"

13. "Deadbeat Saturday Night"

14. "Blue Funk"

15. "Double Agent"

16. "Double Bind"

17. "Love Should Come With A Warning"

18. "Breaking The Spell"

19. "Up County Down"

20. "Duper's Delight"

21. "My Time After A While"

22. "He's Not The Kingpin"

23. "Mistaken Identity"

24. "Stop Bitching, Do Something"

25. "Western Man"

26. "They Own The Media"

27. "Why Are You On Facebook?"

28. "Jealousy"
'What's It Gonna Take?' Tracklist
1. Dangerous

2. What's It Gonna Take?

3. Fighting Back Is The New Normal

4. Fodder For The Masses

5. Can't Go On This Way

6. Sometimes It's Just Blah Blah Blah

7. Money From America

8. Not Seeking Approval

9. Damage And Recovery

10. Nervous Breakdown

11. Absolutely Positively The Most

12. I Ain't No Celebrity

13. Stage Name

14. Fear And Self-Loathing In Las Vegas

15. Pretending