News
'Cheaper by the Dozen': Coming to Disney + Later This Month
'Cheaper by the Dozen': Coming to Disney + Later This Month
Disney plus has done it again with their new instalment, Cheaper by the Dozen. Written by Jenifer R-G Henry and Kenya Barris, this movie is set to drop to our screens later this month. Cheaper by the Dozen is a remake of Loy & Cliffton Webb's Cheaper by the Dozen of 1950 and Bonnie Hunt and Steve Martin's of 2003. This latest version incorporates many new multiracial characters, ready to capture our attention entirely.
Plot & Synopsis
Cheaper by the Dozen (2022) revolves around a multiracial family of twelve from Illinois, the Bakers, battling their family issues while managing the family business based in New Jersey. This is quite similar to the previous set-up, although Barris and Jenifer make it more captivating with their mixed characters. 
The father believes that families can run businesses successfully while his wife backs him up in every aspect except discipline. The movie has not revealed many details other than chaos and disagreements amongst the children.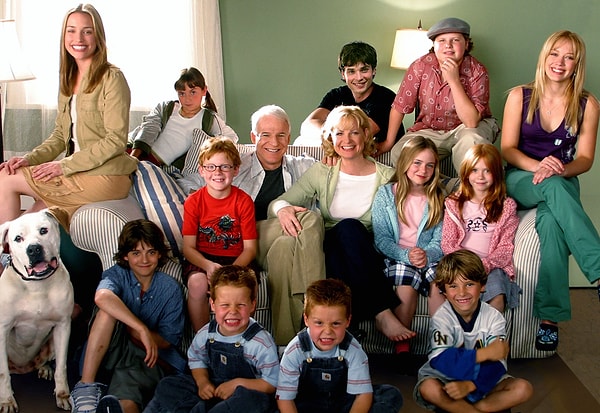 Cast
This movie stars the legendary Gabrielle Union (Zoe Baker) and former Scrubs star Zach Braff (Paul Baker). Other characters include Kylie Rogers (Ella Baker), Journee Brown ( Deja Baker), Caylee Blonsenski (Harley Baker), Andre Robinson (DJ Baker), Leo A Perry (Luca Baker), Aryan Simhadri (Haresh Baker), Christian Cote (Bailey Baker), Mykal- Michelle Harris (Luna Baker), Luke Prael (Seth Baker), and Sebastian Cote (Bronx Baker).
Erika Christensen, Cynthia Daniel, Brittany Daniel and Ron Funches are also part of the crew.
Release Date
Cheaper by the Dozen is expected to land on our screens on Friday, March 18th, this year on Disney plus. In the meantime, you can check out the trailer on the platform's official YouTube channel.
Scroll Down for Comments and Reactions