Chances are You Haven't Watched The Underrated Film 'Herbie: Fully Loaded', which is Now Available on Disney+
News
>
Chances are You Haven't Watched The Underrated Film 'Herbie: Fully Loaded', which is Now Available on Disney+
Starring some favorite Hollywood comedy actors, Herbie: Fully Loaded is now available for streaming on Disney+.
Synopsis
Herbie: Fully Loaded is a sports comedy film that debuted in 2005, featuring cameos by several NASCAR drivers like Dale Jarrett, Jeff Gordon, Tony Stewart and Jimmie Johnson. Following Maggie, a wannabe racer, the film shows how the girl discovers Herbie, a Volkswagen Beetle. She forms a connection with the automobile and decides to use it on the race track. 
Herbie: Fully Loaded is the sixth and last edition of The Love Bug movie franchise, after the 1997 TV release The Love Bug. It is the only film in the series to have a theatrical debut since Herbie Goes Bananas (1980).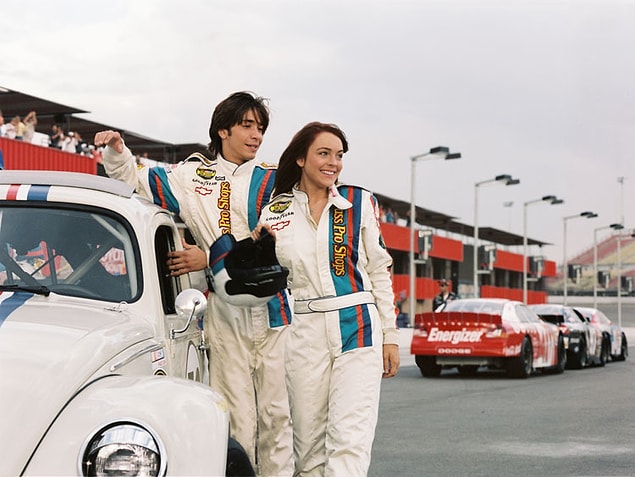 Crew and Cast Members
Directed by Angela Robinson from a screenplay by Alfred Gough, Miles Millar, Robert Ben Garrant and Thomas Lennon, Herbie: Fully Loaded serves an impressive all-cast of comedy faces starring alongside Lindsay Lohan, who plays the protagonist Maggie Peyton. 
Justin Long plays Kevin, Maggie's boyfriend, Michael Keaton stars as Maggie's dad Ray Peyton Sr., Breckin Meyer as Maggie's brother Ray Peyton Jr. and Matt Dillon as Trip Murphy, a NASCAR driver.
Other supporting roles include Thomas Lennon as Larry Murphy, Cheryl Hines as Sally, Jimmi Simpson as Crash, Jill Ritchie as Charisma, Jeremy Roberts as Crazy Dave and Monica Manning as Monica Armstrong.
Reviews and Ratings
Herbie: Fully Loaded was a cinematic success upon its release, grossing $144 million. However, over the years, critic reviews have been wanting, with a rating of 41% on the Tomatometer, 49% on IMDb and 4.2/5 on Vudu. On the contrary, 81% of Google users give the movie a thumbs up.