News
Call Of Duty Season 3: Warzone And Vanguard Details
Call Of Duty Season 3: Warzone And Vanguard Details
Call of Duty Warzone and Vanguard's 3rd season is almost amongst us and we are glad to inform you that all our predictions and all the goodies we expected have been officially confirmed. Activision is finally releasing information about Season 3 and we can finally know when we can start anew in another season.
Season 3 will be arriving on April 27. Call of Duty's seasonal updates typically arrives around 9 AM PT/ 12 PM ET. Along with a new season comes a lot of new and thrilling content to experience and one of them is the invasion of monsters. Activision has confirmed the arrival of two titans in the shooting game. They are no other than the strongest titans, Godzilla and King Kong.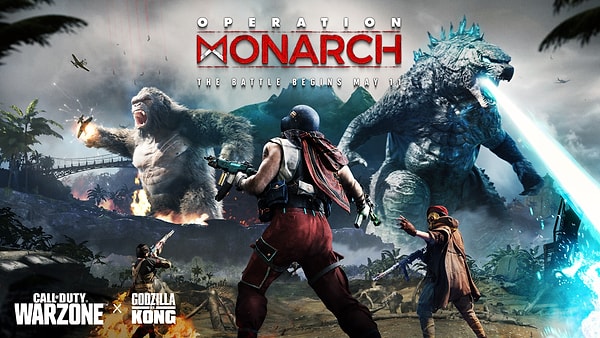 With Nebula bombs detonating all around the world and monsters rampaging, CODM is going to be even more epic in Season 3. We will also meet new operators with 100 content tiers and two weapons that will be free-LC for all players. 100 content tiers and two weapons that will be free-LC for everyone.
Warzone received some major updates in the past weeks including the arrival of  Weapon Trade Stations and Communication Towers. All of these TLCs have gone into the smaller map so it's safe to assume that Season 3 will take us back again to the main old Caldera map. 
Meanwhile, Vanguard will be getting new maps upon the arrival of the 3rd season. The Mayhem Map will be released first and we can expect the Shere map to be here later on. 
Ranked Play will also be altered and we'll also see new surprises and explosions.
Scroll Down for Comments and Reactions