News
Bleu Reveals Tracklist ofUpcoming Album 'TANTRA'
Bleu Reveals Tracklist ofUpcoming Album 'TANTRA'
Rapper Bleu has revealed the track list of his upcoming album, which is set to release this Friday 11th November.
The project, titled 'TANTRA,' will be the Alabama rapper's second studio album after his debut effort, 'Moon Boy,' released in July of last year.
The artist shared the new track list on social media on Tuesday, revealing the new album will consist of 17 songs.
Also shared by the hip hop star was the striking cover art that will adorn the project, which keeps within the artist's 'Moon Boy' image.
The cover features an astronaut sitting on a leather couch on a desert highway while a dark moon is seen in the distance, sitting above some picturesque mountains.
The back of the album sees the songs named with a highway and its road markings in the background.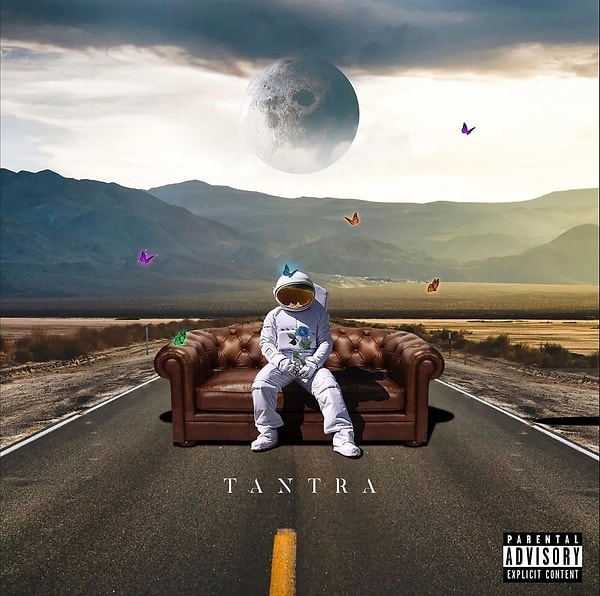 The album is complete with features from some of the biggest names in the hip hop genre.
The rapper has done this in the past with his freshman project, which boasted collaborations with Drake, Big Sean and Chris Brown as well as many others.
Nine of the 17 songs on the new album will feature other star artists too.
Lil Wayne, Nicki Minaj, Fivio Foreign and French Montana all make appearances on separate songs on the album.
Kelly Rowland, Ne-yo, Ty Dolla $ign and Lucky Dave also add their singing skills to the album.
Several singles from the upcoming project have already been released by Yung Bleu, including 'Love in the Way,' assisted by Nicki Minaj as well as 'Soul Child,' with Lil wayne.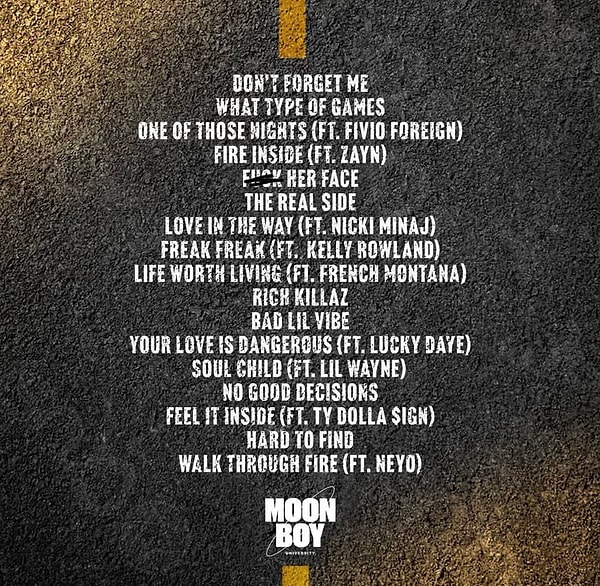 Bleu has a history of working with Minaj but 'Love In the Way' is the first song the pair have released.
Last year Blue went viral when he took to social media to celebrate working with Minaj but was forced to backtrack and admit that he had not yet got time on one of the megastar's songs.
"We dnt have a song yet actually tho y'all I just wanted to play some shit we was working on since we was in New York," he tweeted.
"Ain gotta verse just yet . And Ain mean for it to go viral I was just having a lil moment with my fans and I was drunk talking to much lol," he told fans online.
The young rapper will be hoping to outdo his previous album on the charts, which peaked at number 12 in the US Billboard 200 charts.
Scroll Down for Comments and Reactions