News
Beyoncé's Net Worth: A Self-Made Legacy
Beyoncé's Net Worth: A Self-Made Legacy
Beyoncé is one of only a handful of celebrities that have achieved global fame. A true R&B and pop legend, her music has attracted a huge following worldwide. Her community of fans (Beyhive or The Hive) is even one of the most active and popular across the internet. Naturally, that much fame is bound to bring some cash with it. Let's closely examine how Queen B started, how she has made money throughout her career, and what she spends her money on.
P.S.: If you wonder why Beyoncé is so famous, here are 23 reasons why!
Humble Beginnings
Born in 1984 in Texas, Beyoncé's talent was evident even as a child. At the age of seven, she beat children twice her age to win a talent show with her singing, and at just eight years old, she made it into an all-girls entertainment group called Girls Tyme that rapped, sang, and danced. The group failed to win after competing in Star Search, a national talent show. As a child performer just starting, things did not fall into place for Beyoncé, despite her talent. However, that did not stop her or the Girls Tyme group.
When Beyoncé was twelve, her father decided to quit his job and manage the group full-time. He perhaps recognized their talent and felt they would require serious management to succeed. However, despite his noble intentions, the decision seriously affected the family, slashing their income by half. They also had issues with the IRS after her father left his job. Eventually, the family was forced to move into separate apartments after selling their house and cars.
Around this same period, Girls Tyme also tried to sign with a record label. The quest for a record label was not easy, but after multiple auditions at different labels, they were picked up by Elektra Records. The relief was, unfortunately, short-lived. The company cut Girls Tyme before they could even release anything. The company claimed that the group was "too young and undeveloped" at the time. Without a record label, the financial challenges began weighing on Beyoncé and
her family.
Elektra Records Audicion Destiny's Child
This is not to say that Beyoncé was poor as a child or had a very difficult childhood. She has denied any such claims. In a 2013 interview with Vanity Fair, Beyoncé said: "I didn't grow up poor. I went to private school; we had a very nice house, cars, a housekeeper." And while she may not have experienced poverty, her early teenage years saw her family experience some financial difficulties she would not have experienced as a child.
Girls Tyme eventually signed with Columbia Records in 1996.
Destiny's Child and Beyoncé's Inevitable Destiny
Under the management of Beyoncé's father, he made drastic changes to Girls Tyme. Mainly, he cut the line-up to include just four members, and after the record deal with Columbia, they renamed the group Destiny's Child.
Between 1997 and 1999, the group became very successful and released R&B hits like Say __My Name and Bills, Bills, Bills. Over that period, the group also released two albums that sold almost 9 million copies combined. After their
third album was released in 2001, the group announced a hiatus to pursue personal careers.
Destiny's Child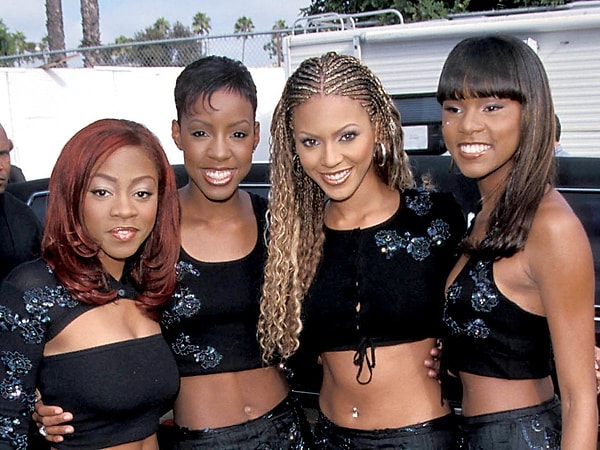 There was no doubt that Beyoncé was already earning some good money with Destiny's Child. But with the hiatus, she began earning for herself, and her talent gained more recognition. Beyoncé landed major roles in two films and released the lead singles on the soundtrack albums for both films. In 2003, Beyoncé released her debut solo album called Dangerously in Love. The album was well received by fans and critics and has now sold over 11 million units worldwide.
Bey then recorded a final album with Destiny's Child in 2004. The group toured together in 2005 but disbanded once the tour was over.
B'Decade
Between 2006 and 2016, Beyoncé released five music albums (all of which debuted at number one on the Billboard 200) and starred in four films. The music albums she released over this period have sold over 21 million copies. This period is important because it was when Beyoncé went from being a popular artist to a global superstar. From 2006 to 2016, she won over 250 awards worldwide (including an award for Best Foreign Sales Releases at the Hong Kong Top Sales Music Awards). 
She was bound to go on tours with global fame, and she did! Here are the tours she embarked on during that period and how much they made(gross):
The Beyoncé Experience (2007) – Over $24 million

I Am… World Tour (2009-2010) – Almost $120 million

The Mrs. Carter Show World Tour (2013-2014) - $229.7 million

On the Run Tour with Jay-Z (2014) - $109 million

The Formation World Tour (2016) - $256 million
Post-2016, Beyoncé is still quite active. She released a joint album with Jay-Z in 2018 while the duo was touring together, and Homecoming, a visual album/documentary, in 2019. She also starred in a remake of The Lion King and produced a
curated soundtrack for the film in 2019.
She recently released her seventh studio album, Renaissance, in 2022. In the usual Beyoncé culture, Renaissance also debuted at number one on the Billboard 200 chart with 332,000 units sold in its first week.
Beyoncé's Net Worth 2022 and Notable Income Sources Over the Years
As of September 2022, Forbes values Beyoncé's net worth at ~$450 million.
Net worth: $450 Million
How did Beyoncé stack up that incredible pile over her career? Here are some of the most
significant income sources we can identify:
Her Music: Her music contributes significantly to Beyoncé's net worth since she is primarily a musician. While it is impossible to determine exactly how much her music has earned her over time, in 2019, The London Evening __Standard estimated that Beyoncé's album sales had earned her around $13 million.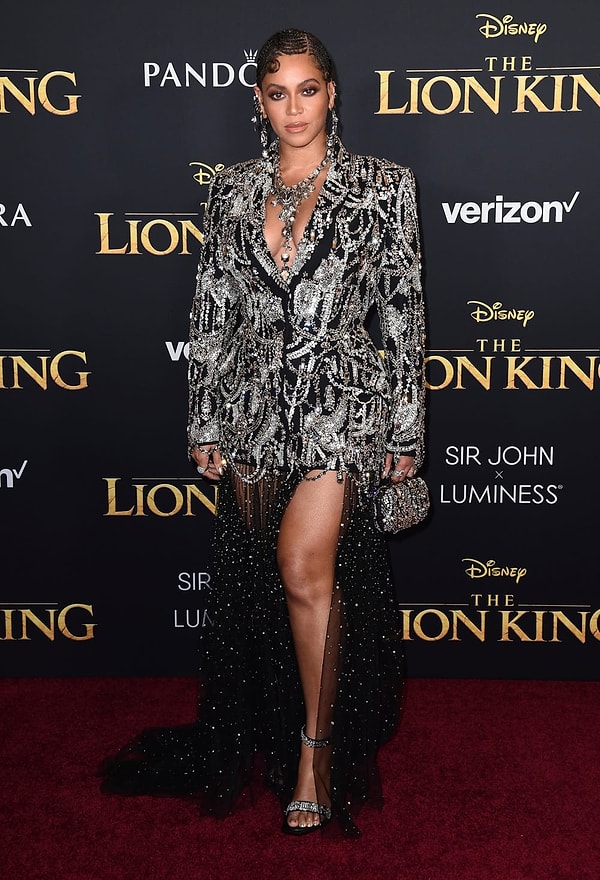 Touring: Determining how much Queen B has made while on tour is also quite difficult, but here are two things we can be sure of. First, she has made more money touring than from album sales; second, her tours have grossed a lot of money. While on the On The Run II Tour with Jay-Z, the couple grossed approximately $5 million per night over 48 shows.

Performing: To book Beyoncé to perform, you must spend around $5 million. However, to headline Coachella in 2018, People reports that Beyoncé was paid $8 million. In 2015, Bey also performed at an Uber corporate event and was paid $6 million in stocks. By the time the company went public in 2019, Beyoncé's stake could have been worth as much as $7 million to $9 million.

Netflix: While Beyoncé might have made just $8 million from performing at Coachella, she certainly made more money off the Homecoming documentary surrounding her Coachella performance. According to Variety, Netflix has signed a $60 million deal with Beyoncé for three projects. The documentary was just the first of a  three-installment deal, so Beyoncé would have made around $20 million for it. Who knows? We might get a Renaissance project from Bey on Netflix soon.

Adidas: The fashion/athleticwear deal with Adidas will also contribute significantly to Beyoncé's net worth. Unfortunately, the details of this deal are not public, so we can't say how much Beyoncé makes from it. However, given the rate at which the drops sell out and success stories like Kanye West's Yeezy, Beyoncé may stand to make a fortune on this deal.
Adidas x IVY PARK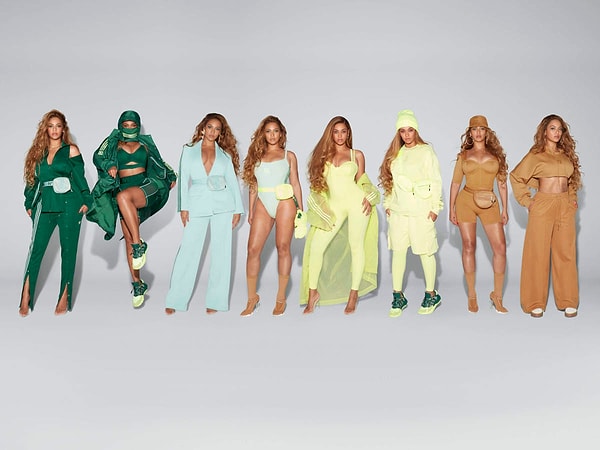 Endorsement Deals: Over the years, Beyoncé has endorsed brands like L'Oreal, Samsung, Tiffany, and Ford. The details for most of these deals are also not public, but in 2012, Beyoncé made a cool $50 million to promote Pepsi.
What Does Beyoncé Spend Her Money On?
Beyoncé's lifestyle and habits are not exactly public, but spending your money on things like the best clothes and beauty products is natural when you're as rich as she is. She will also have to pay supporting staff like her assistant, publicist, chef, agent (if she has one), etc.
For the more lavish expenses, Beyoncé often purchases alongside Jay-Z. For instance, they both own the world's most expensive car, a custom-built Rolls Royce worth approximately $28 million. They also own a 1.8-acre mansion in Bel-Air worth $88 million and a $26 million home in the Hamptons with other properties in New York, New Orleans, and Los Angeles.
The properties will also contribute to Beyoncé's net worth, so while they are expenses, they also show how much she potentially has.
Scroll Down for Comments and Reactions