News
Best Show to Start Right Now - 'Severance' on Apple TV+
Best Show to Start Right Now - 'Severance' on Apple TV+
Apple TV+ has culled together a fascinating list of original shows since launching in late 2019. The new streaming service has caught critical and popular attention for a range of content, from Ted Lasso to M. Night Shyamalan's Servant. However, the new series Severance might be the most captivating Apple TV+ show to date. On February 18, 2022, the show debuted with rave reviews and is now building an audience. You can watch the first two episodes of Severance today in the U.S., with a new episode released every week.
What is 'Severance' About?
Adam Scott stars as an employee of the massive corporation Lumon Industries, working in the mysterious Macrodata Refinement unit. In a sci-fi twist highlighting the psychological toll of the strange work environment, every member of this division has undergone a severance process, in which memories are surgically separated between their work and outside life. Upon entering their office, their "inside" self knows nothing of the world, and when they leave, the "outside" self retains no memory of what goes on during working hours.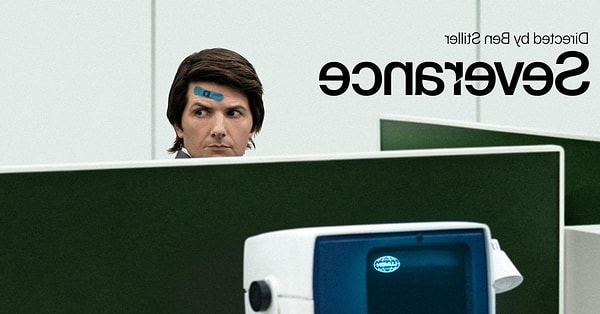 Cast of 'Severance'
Aside from Adam Scott, many of Severance's central actors are lesser-known faces from primarily supporting roles. Britt Lower had her breakout role in Man Seeking Woman, and Zach Cherry also has a recurring voice role in Amy Poehler's animated series Duncanville. The supporting actors, however, are all very recognizable. Notable film and TV stars Yul Vazquez, Patricia Arquette, John Turturro, Dichen Lachman, and Christopher Walken all have recurring roles in Severance. As well, A-list actor Ben Stiller directs six episodes of the series.
How Can I Watch 'Severance?'
Every Friday, a new episode of Severance exclusively releases on Apple TV+, which is available in most English-speaking countries. The nine-episode run will end on April 8, 2022. While you wait for each episode, you can binge other new shows like Trying, Dickinson, and the 2022 comedy-mystery The Afterparty.
Scroll Down for Comments and Reactions