News
Anna Kendrick is Mentally Disturbed & Desperately in Need of Frientervention in 'Alice, Darling'
Anna Kendrick is Mentally Disturbed & Desperately in Need of Frientervention in 'Alice, Darling'
The psychological thriller film Alice, Darling debuted on Friday, December 30, 2022, in specific U.S. theaters and stars Oscar-nominee Anna Kendrick (Pitch Perfect; Mike and Dave Need Wedding Dates) in an opposite role compared to her hippie or eccentric presentations.
'Alice, Darling' Plot
Directed by the English actress Mary Nighty in her directorial debut, Alice, Darling sees the titular character, played by Kendrick, in a mentally abusive relationship with Simon (Charlie Carrick), pushed to her breaking point. 
Alice's two close friends, Sophie (Wunmi Mosaku) and Tess (Tiio Horn), intervene, taking her on a vacation where she rediscovers herself and gains a new perspective. She eventually starts to shed the cords that unwillingly bound her to a toxic boyfriend. 
Unfortunately, Simon is on a vile mission to seek vengeance. This tests Alice's morals and shakes the roots of her friendships.
What Does 'Alice, Darling' Remind You Of?
The movie's opening scene instantly takes you back to the 2020's thriller The Invisible Man. Alice sneaks out of bed at the crack of dawn, taking caution not to wake her boyfriend as she attempts to escape their home. 
Like The Invisible Man, Alice, Darling places a woman's grueling disentanglement from a life-threatening relationship at the heart. 
Audiences are also reminded of Olivia Wilde's Don't Worry Darling, where the protagonist Florence Pugh's Alice discovers men's conspiracy to subdue women and confine them to a false perfect world and strives to escape.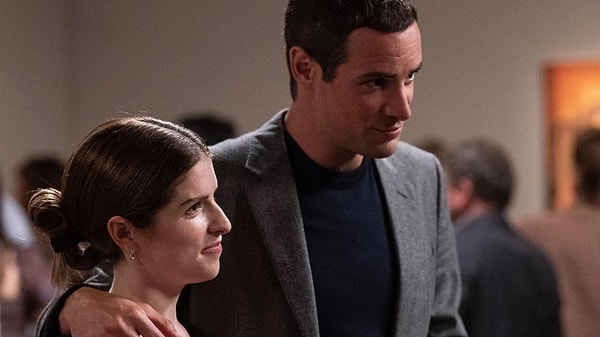 Who Else Features in 'Alice, Darling'?
Apart from the above-mentioned, the movie's supportive cast includes Elena Khan (The Handmaid's Tale), Markjan Winnick (A Very Country Christmas Homecoming), Farah Merani (Shadowhunters), Ethan Mitchell (Web of Darkness), Sara Bradeen (Eye Wandering), Toni Ellwand (Forget and Forgive), Daniel Stolfi (Little Italy), Gordon Harper and Mairi Babb (Shall We Dance?).
'Alice, Darling' Ranks Highly
Alice, Darling has an impressive 81% Rotten Tomatoes rating, with top critics singing its praises, noting its depth and range. 
Though the film is only available at the AMC Sunset 5 in Los Angeles, it will soon have a wide release on January 20, 2023, in exclusive AMC Cinemas.
Scroll Down for Comments and Reactions