News
Animated Series 'Transformers: BotBots' Is Coming To Netflix In March
Animated Series 'Transformers: BotBots' Is Coming To Netflix In March
'Transformers: BotBots' is based on the iconic Hasbro toy range from 2018. The BotBots are 1' tall collectible figurines that, according to the manufacturer, can transform from a regular object to a small robot in 'just 3-5 easy steps.'
'Transformers: BotBots' Release Date
Netflix has already dropped the release date of the animated series 'Transformers: BotBots' which is on March 25, 2022.
'Transformers: BotBots' Trailer
Along with the premiere date, Netflix also offered a sneak peek at the franchise's first comedy series, which shows some of the hijinks that the toys will get up to.
Transformers: BotBots | Official Trailer | Netflix After School
'Transformers: BotBots' Storyline
BotBots are Transformers robots that take on the appearance of regular mall items. Everyday objects from the food court, the hardware store, and other areas burst to life and transform into tiny Transformers robots known as BotBots when a mall is blasted with Energon.
The toys formed squads based on the store from which they came, but not every 'bot was in the right store when it came to life.
These BotBots hide quietly on mall store shelves during the day, but at night, they plunge headfirst into adventure until a misfit gang of BotBots known as The Lost Bots collide with a mall security guard, putting all of the 'bots in jeopardy. Will these outcasts be able to put their differences aside, overpower the security guard, and achieve acceptance from the other bots?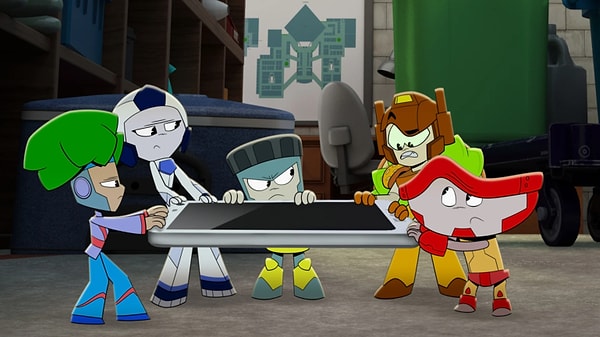 'Transformers: BotBots' Production Details
The 10-episode series is being produced by Hasbro's eOne division. Showrunners and executive producers will be Kevin Burke and Chris 'Doc' Wyatt.
At the moment, Paramount+ is working on two more 'Transformers' ideas.
Are you excited for the coming of the 'Transformers: BotBots' on Netflix on March 25th? Let us know in the comment section below.
Scroll Down for Comments and Reactions