Allegations of Bill Murray's Inappropriate Behavior Return On Set of New Movie
News
>
Allegations of Bill Murray's Inappropriate Behavior Return On Set of New Movie
Shortly after the announcement of Frank Langella's inappropriate behavior on the set of Netflix's The Fall Of The House Of Usher, an almost identical story emerges. Bill Murray has had a complaint filed against him on the set of Being Mortal, set to be the directorial debut of comedian/actor Aziz Ansari. As with the Langella situation, Murray's involvement was great enough in the film that production has now been completely shut down. No official statement has been released on the details of Murray's 'inappropriate behavior.'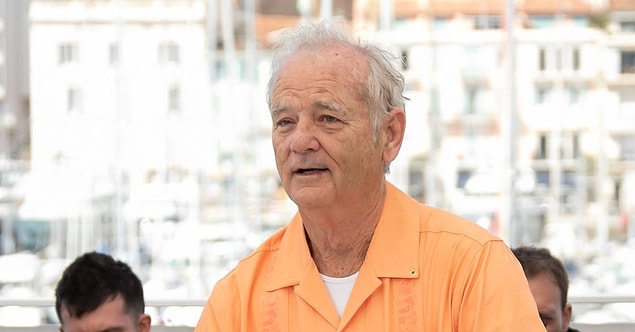 Bill Murray's Behavior
Judging by past testimony, here's the kind of abuse that Murray has inflicted on film industry workers.
On the set of What About Bob?, Murray threatened producer Laura Ziskin and actor Richard Dreyfuss with physical violence, even allegedly drunkenly throwing a glass ashtray at Dreyfuss.

On the set of Charlie's Angels, Murray allegedly attacked director McG (which Murray vehemently denies) and insulted actor Lucy Liu.

Costume designer Jennifer Butler divorced him after almost 11 years of marriage, accusing him of being abusive.
Information on 'Being Mortal'
With the small amount of released information about Ansari's Being Mortal, we know that it is based on surgeon/public health official Atul Gawande's book of the same name. Though the memoir is non-fiction, the film adaptation was intended to be fictional to include a reflection of how we as a society deal with death and mortality.
Release/Production Announcement
As of now, production has shut down and does not have a date for restarting. It is unclear what the outcome will be here, as the studio is still investigating the matter.