News
All-new "Rivercraft" Mode in Minecraft Teaches Students the Effect of Climate Change
All-new "Rivercraft" Mode in Minecraft Teaches Students the Effect of Climate Change
In collaboration with the UK Environment Agency, Microsoft has launched a new mode for Minecraft: Education Edition. The new mode "Rivercraft" is engineered to teach students and raise awareness regarding flooding in local communities which is mainly caused by climate change.
Rivercraft allows students to learn about the Environment Agency's work in fun and interactive activities.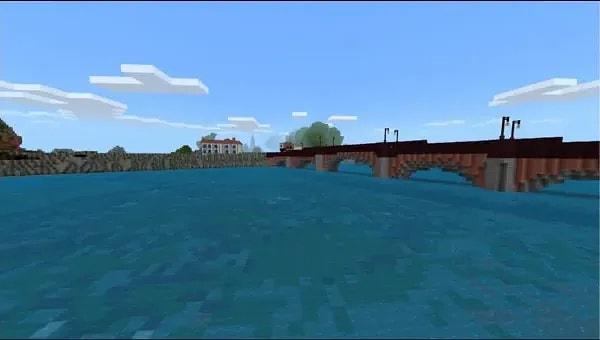 GAME 1 - MANAGING FLOOD RISK
Students will spawn on the Environment Agency offices and meet with Environment Agency experts NPCs who will give them greetings and information. After a short exploration, players will be teleported to the Preston Sea Cadet's building on the River Ribblewhere they will learn about the various types of flooding.
Then they'll have to create the first type of flood prevention, a river wall, using stones, blocks, and glass. If they successfully complete the first method, they'll move on to the next one where they will build a natural wall by replacing the concrete materials with grass and trees.
GAME 2 - CLIMATE CHANGE AND FLOODING
In game two, players will be time-traveling and taken to a flooded house in Preston, England in 2050. They will explore the house and go outside to learn about the steps they could have taken in the past to prevent this kind of calamity. After that they will be brought back to the present time to apply what they have learned.
GAME 3 - ENVIRONMENT AND WELLBEING
After meeting the Environment Agency NPCs again, players will be teleported to Avenham Park, England and in order to find 5 different native species and 2 invasive plant species. They will be asked to take pictures of them, take notes, and learn all about these creatures.
Rivercraft is built by BlockBuilders, a Brighton-based company that is focused on making Minecraft worlds for educational purposes.
Scroll Down for Comments and Reactions