News
'Acapulco's Recently Renewed Third Season to Start Filming in Spring: Here's What We Know So Far
'Acapulco's Recently Renewed Third Season to Start Filming in Spring: Here's What We Know So Far
Fans of Acapulco can finally smile again after Apple TV+ offered the comedy series a season three renewal. 
It has been three months since the show launched its second season on the streaming platform, ending on December 16th, 2022. 
Amidst the ongoing cancellation of shows by various streamers, Acapulco fans had begun getting worried about the show.
When Did 'Acapulco' First Premiere?
Apple TV+ ordered Acapulco in December 2020, launching its first season in October 2021, followed by season two in October 2022. 
The series has been performing excellently over its past two seasons, revealed through 7.7/10 stars on IMDb, a 100% average Tomatometer on Rotten Tomatoes (reinforced by a 93% average audience score), and a 74% on TV Guide. 
On Monday January 30th, 2023, Apple TV+ renewed Acapulco for the third season, which will start filming in spring.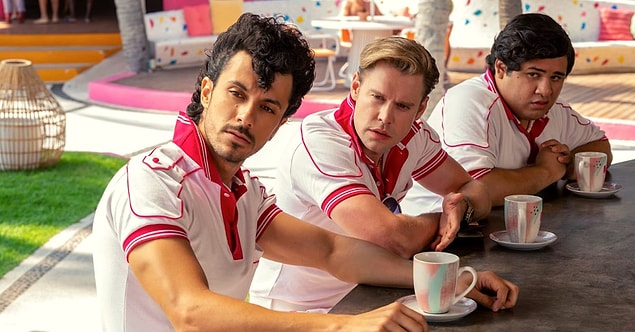 How Was the Renewal News Delivered by the Series Production Team?
Morgan Wandell, the head of international programming for Apple TV+, hinted at Acapulco's season three renewal. 'We've witnessed a heart-warming response from audiences worldwide who have loved Acapulco. Derbez, Kim, Eric, Ben, Austin, and the entire cast and crew behind Acapulco have made a feel-good series that won the laughs, emotions, and hearts of many, and we cannot wait to bring even more of that into the third season,' he said.
Eugenio Derbez, a chief producer and star cast of Acapulco, responded to the renewal news, thanking Apple TV+ in a statement, 'We at 3Pac Studios are delightful to Apple TV+, the ideal home for Acapulco, alongside the production team, crew, and cast. We have always believed that our stories about our cultures and communities can resonate with international audiences.'
More Information About 'Acapulco'
Acapulco is created by Jason Shuman, Eduardo Cisneros, and Austin Winsberg,  inspired by the 2017 comedy film, How to Be a Latin Lover. 
The series follows Máximo Gallardo (Eugenio Derbez/ Enrique Arrizon/ Erick Saldaña) as he strives to work in one of the finest resorts in Acapulco, Las Colinas. 
Seasons one and two have seen the main character navigate various life challenges, including love and work issues and plenty of unfinished businesses. 
The primary casts include Camila Perez, Chord Overstreet, Fernando Carsa, Vanessa Bauche, Jessica Collins, Raphael Alejandro, Regina Reynoso, Rafael Cebrián, Carlos Corona and Damián Alcázar.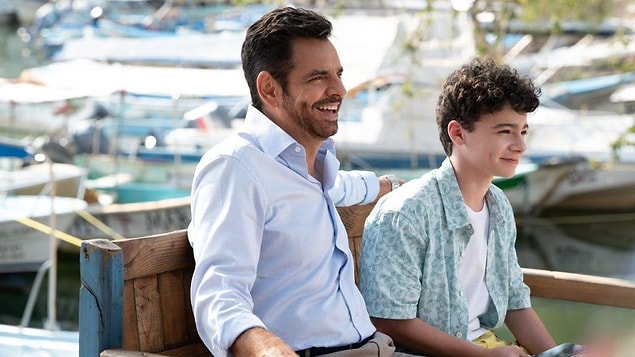 The Production Status of 'Acapulco' Season 3
The third season will be directed by Jay Karas, alongside chief producers Ben Odell, Derbez, and Sam Layboure, who will serve as the showrunner. 
3Pac Studios' Sonia A. Gambaro will join the team as a co-chief producer alongside The Tannenbaum's Jason Wang, Kim, and Eric Tannenbaum. 
Other production companies in action are Lionsgate Television and Zihuatanejo Productions. 
Season 3, which contains ten episodes will begin shooting in Spring, meaning that the first episode could air at the end of 2023 on Apple TV+.
Scroll Down for Comments and Reactions