News
A Must-Watch This Weekend on Prime Video: 'Carrie' (1976) Boasts Over 90% Rotten Tomatoes
A Must-Watch This Weekend on Prime Video: 'Carrie' (1976) Boasts Over 90% Rotten Tomatoes
Starring some of the pioneer stars of the Hollywood golden age, Carrie (1976) shouldn't miss out on your weekend bucket list, especially if you're a fan of horror films.
Carrie (1976) is based on Stephen King's 1973 novel of the same name, which was his first book sale, launching his extremely coveted career as a worldwide renowned author.
Carrie's Gripping Storyline
The film is an American supernatural horror flick featuring Carrie White as a shy anti-social teenager who is ever shielded by her religious mother. After being embarrassed by her peers at her school's senior prom, Carrie unleashes her horrific supernatural side. 
All the more reason to watch the film, Carrie (1976) has received numerous accolades throughout the years. The prom scene set the stage for today's pop culture and was graded The 100 Scariest Movie Moments on Bravo's 2004 listing. It trailed at the 15th position of the 50 Best High School Movies on Entertainment Weekly. 
It also ranked 86th on the list of The 500 Greatest Movies of All Time in 2008, including being named one of the greatest horror films ever made.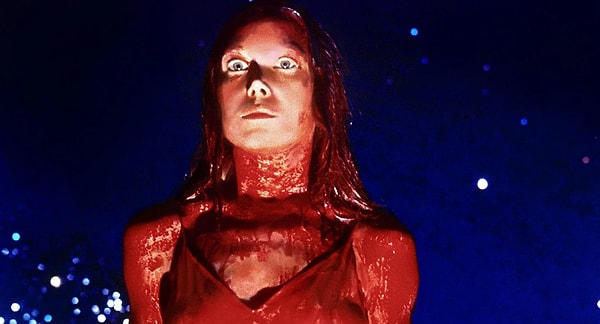 Who Casts Carrie (1976)
Carrie (1976) presents an all-cast of timeless actors, including Sissy Spacek as Carrie White, Piper Laurie as Margaret White, Amy Irving as Sue Snell, Michael Tolbott as Freddy, Stefan Giarasch as Mr Morton, Harry Gold as George, Doug Cox as The Beak, Cindy Daly as Cora, Noelle North as Frieda, Anson Downes as Ernest and Dierdre Berthrong as Rhonda.
Ratings
Now to critic ratings, Carrie (1976) scores 93% on Rotten Tomatoes, 74% on IMDb and 85% on Metacritic, with 99% of critics applauding its unforgettable and incredibly brutal storyline.
Scroll Down for Comments and Reactions