News
7 K-drama Series Coming To Netflix In 2022
7 K-drama Series Coming To Netflix In 2022
Say  'anyoung haseyo' to Netflix's new lineup of K-dramas to binge-watch before the year ends. From a group of teenagers living young and wild and free to a murderous social media app. These upcoming K-drama series will surely thirst your binging thirst for Korean series while offering a wide variety of genres to choose from. So without further adieu, here are the up-and-coming K-dramas on Netflix for 2022 and beyond. Plus some noteworthy K-drama series that are already on Netflix.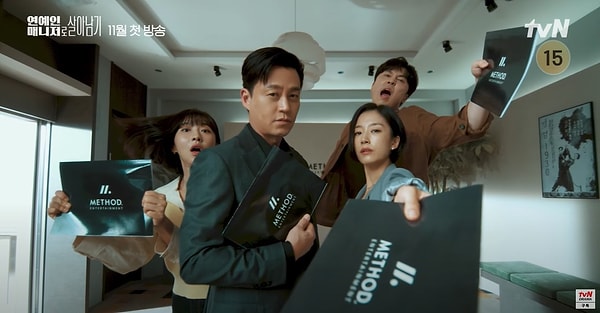 Seasons: 1 | Episodes: 12
Cast: Lee Seo Jin, Kwak Sun Young, Seo Hyun Woo, Joo Hyun Young, Shim So Young
Genre: Comedy, Romance 
Runtime: 70 Minutes
Netflix Release Date: November 16th, 2022 | 
New Episodes: Monday, Tuesday
Call My Agent is a French series about three agents who juggle from one situation to another in circumstances that blend their personal and professional lives. But the remake of this French series is reported to be renamed Behind Every Star.
General Director of Method Entertainment, Ma Tae oh, uses his extra strategic mind and tricks to get what he wants. All of a sudden, because of the workaholic manager, Cheon Je-In, Ma Tae Oh's authority and tricks were questioned because of Cheon Je-In's few-worded attitude.
The Fabulous (Season 1)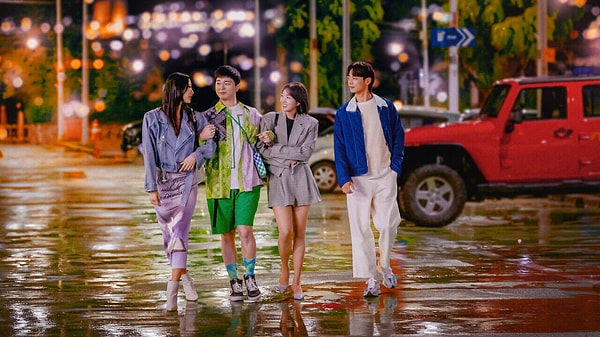 Seasons: 1 | Episodes: 8
Cast: Chae Soo Bin, Choi Min Ho, Lee Sang Woon, Park Hee Jung, Kim Min Kyu
Genre: Drama, Comedy, Romance
Runtime: 54 Minutes
Netflix Release Date: November 4th, 2022
Choi Min Ho's debut as the series' main character in a Netflix Original will definitely thrill SHINee fans. Of course, this also goes for actress Chae Soo Bin, who will star in The Fabulous on Netflix.
A group of pals is attempting to live out their fantasies in the competitive world of fashion while working all of their necessary jobs while simultaneously living like teenagers and going to parties all night.
Somebody (Season 1)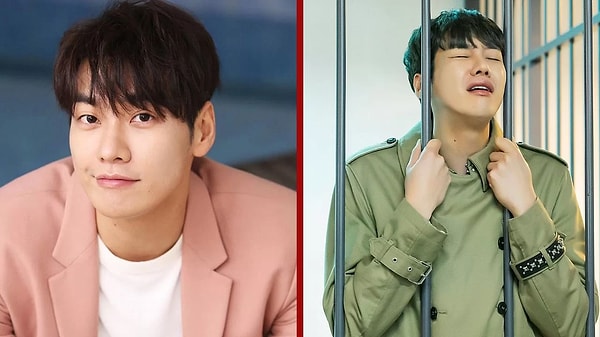 Seasons: 1 | Episodes: 8
Cast: Kim Young Kwang, Kang Hae Lim, Kim Yong Ji
Genre: Mystery, Thriller
Runtime: TBC
Som has created a very popular social media app called "Somebody". All is going great until he is pressured to solve a murder case that happened using his lovely social media app. Ki Eun, the head of the investigation, and Som's friend together with their friend, Mok Won, investigate the case in an effort to prove the innocence of Som's app, "Somebody".
Under the Queen's Umbrella (Season 1)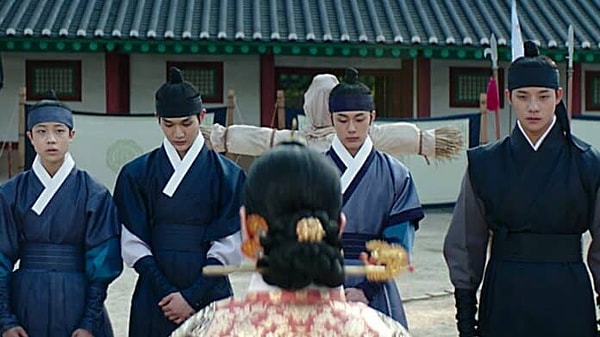 Seasons: 1 | Episodes: 16
Cast: Kim Hye Soo, Kim Hae Sook, Choi Won Young, Kim Eui Sung, Yoo Sun Ho
Genre: Historical 
Runtime: 60 Minutes
Netflix Finale Date: December 4th, 2022 
New Episodes: Saturday, Sunday
The series Under the Queen's Umbrella is one of the soon-to-be best historical series in the history of K-Drama. The second episode has reached over 9%, almost the same rating as the series, The World of the Married, which is crowned as the most successful K-drama series of today.
The story revolves around the two princes who bring headaches to their royal clan and are soon to be officially crowned princes. The Great King's wife, and the two princes' mother, Im Hwa Ryeong, is a queen. Instead of being surrounded and sharing the aura of elegance and class, she serves the opposite. She is prickly, sensitive, and has anger issues. Trials and challenges may come to her, but all of that will be easily resolved by the will of love for her children.
Little Woman (Season 1)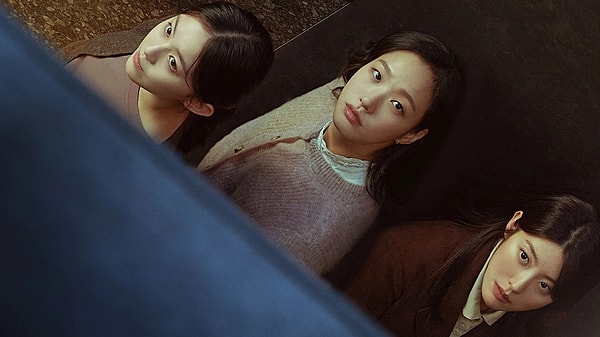 Seasons: 1 
Episodes: 12
Cast: Kim Go-eun, Nam Ji-hyun, Park Ji-hu, Wi Ha-joon, Um Ki-joon
Genre: Mystery, and Drama
Runtime: 60 minutes
This series features Kim Go-Eun, one of the best Korean actresses in Korea. She was known for her funny and goofy attitude, especially in the well-known K-Drama series, Goblin.
This drama is focused on the stories of the three sisters who are deprived of a good life. But, despite the challenges that are prepared and served to them, the two older sisters' life journey isn't as good as everyone's because of the hard work that they do just to send their younger sister to her dream. Because their parents aren't the parents that everyone wants and needs.
Alchemy of Souls (Season 1)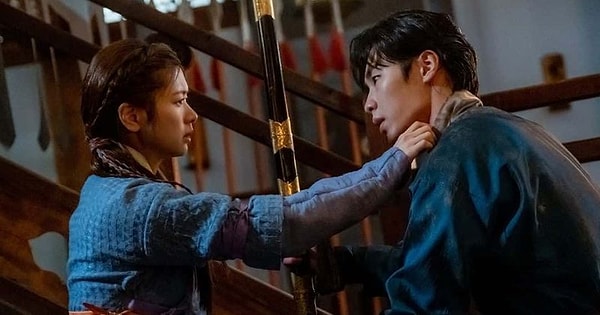 Seasons: 1 
Episodes: 20
Cast: Jung So-Min, Jae-Wook Lee, Min-Hyun Hwang, Joon-Sang Yoo, Yu Jun-Sang 
Genre: Fantasy, Romance, Drama, Comedy, Action. 
Runtime: 60 minutes
This series is a very big project for Jung So-Min. She was appreciated by everyone because of her acting skills. She's one of the underrated Korean actresses because not everyone in the K-drama field is always getting the main role, but some side characters can change your life, like Jae-Wook Lee in Extraordinary You.
The story of the Alchemy of Souls started due to 'hwanhonsool' (the soul of the dead returning to the living). A powerful sorceress joins her soul in a blind woman's body. A man from a noble family meets the sorceress and offers to help her change her life.
Once Upon a Small Town (Season 1)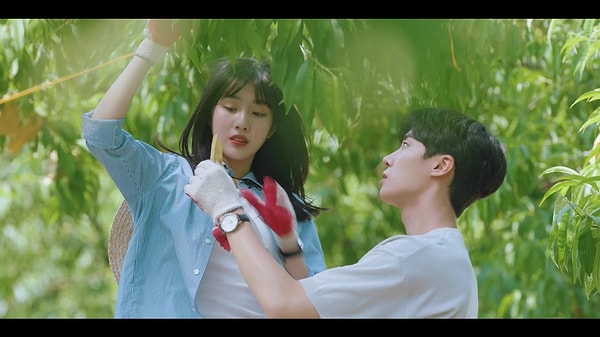 Seasons: 1 
Episodes: 12
Cast: Park Soo-Young, Choo Young-Woo, Baek Sung-Chul, Jeong Seok-Yong, Park Ji-a, Yoo Yeon.
Genre: Drama, Comedy, and Romance.
Runtime: 60 minutes
The main character inS
So, which of this K-drama series are you going to binge-watch first?
Scroll Down for Comments and Reactions