News
50 Cent Net Worth: How Rich is The Master of the Nuanced Art of Lyrical Brevity
50 Cent Net Worth: How Rich is The Master of the Nuanced Art of Lyrical Brevity
Though his name literally means a lowly centavo coin but a chart-topping American rapper and businessman who tentatively earned millions throughout his musical adventures. Dubbed the 'master of the nuanced art of lyrical brevity', 50 Cent was known for his great impact on the industry of hip hop.
Inspired by Kevin Martin, a 1980s Brooklyn robber, the rapper labeled himself as 50 Cents, a name which the robber was once known for. The reason behind the chosen identification is that he believed that he was once the same kind of person Kevin Martin is; providing for himself by any means. Flourishing, with a touching story behind his name, 50 Cents is now glittering in the spotlight of his chosen career powered by his passion – music. However, people's curiosity about 50 Cents does not just stop at the background story of how he got his industry name, therefore, this article will bring you the world of 50 Cents, and the most anticipated answer to the question, 'how rich is 'The Master of the Nuanced Art of Lyrical Brevity'?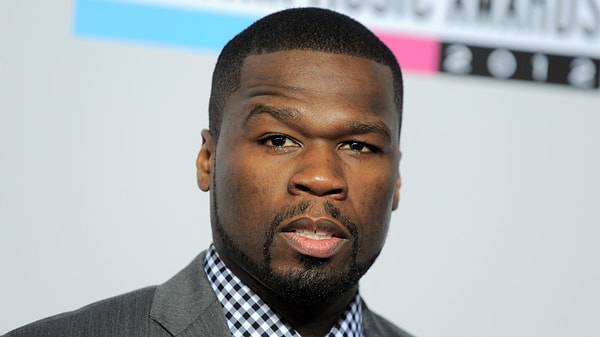 50 Cent In The Making
On July 6, 1975, in Queens, New York, the rapper was born by the name of Curtis James Jackson III. He spent his childhood in one of the neighborhoods in South Jamaica together with his mother, Sabrina, who was a drug dealer at that time. When he turned 8, his mother died in a fire. Never meeting his father, Jackson was left in the care of his grandmother and, at a young age, was forced to work to support himself. Without his grandmother's knowledge, Jackson began his dangerous mission to earn money. At the age of 12, he entered a number of dangerous occupations, including boxing and drug dealing. At 20, he was arrested after being caught trying to sneak guns and drugs to school and was supposed to serve a 9-year sentence. But he only had to spend 6 months in a boot camp, where he got his General Equivalency Diploma, which is an alternative to a high school diploma.
At 21, he started giving his passion a chance and started his journey as a rapper. His amateur skills started building up as he met D.J. Jam, Master Jay of the hip-hop group Run-DMC. It may be one of the highlights that inspires young Jackson to continue despite being a starter. With D.J . Jam, he learned the important aspects of songwriting and music production. He was also taught how to structure songs properly, count bars, and eventually make records. In 2000, 50 Cent in the making produced his first album, 'Power of the Dollar', which he failed to release due to an accident that almost ended the rapper's life.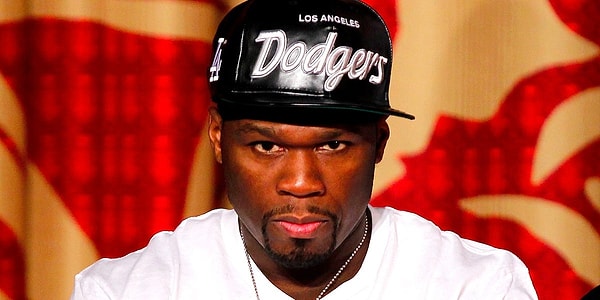 Stepping Into The Spotlight
It was not until 2002, when he tried to release his mixtape, 'Guess Who's Back, which brought the name 50 Cent into the spotlight. His rise to fame caught the attention of one of the most well-known rappers in existence, Eminem. The famous rapper was so impressed with 50 Cent's record that he introduced him to a producer named Dr. Dre, and in the same year, he signed with Shady Records. With the help of Eminem, whom 50 Cent labeled as one of his inspirations in creating music, he made tons of top-notch albums and earned a lot of dollars in return.
In 2003, his debut album 'Get Rich or Die Tryin' was released and topped the Billboard charts leading to a million copies sold in the first four days of release. Two years later, after the massive success of his debut album, his second, 'The Massacre', reached instant commercial success. Together with his following releases, 'Curtis', 'Before I Self Destruct', and 'Street King Immortal', he has achieved a total of 21 million unit sales and various music industry awards and nominations. His awards include a Grammy Award, a Primetime Emmy Award, and other music awards.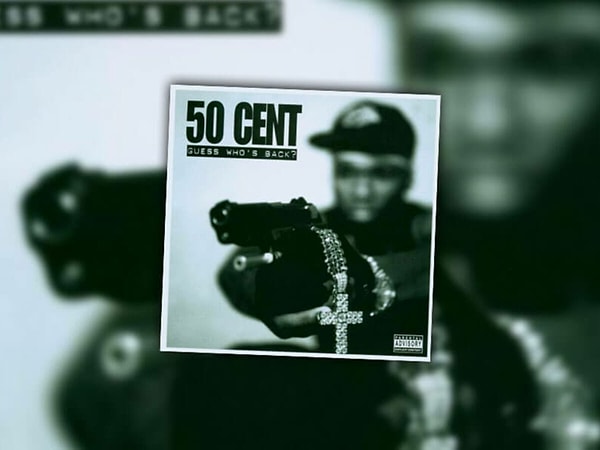 Businesses Outside the Music Industry
Aside from being a very successful rapper, 50 Cents' net worth does not only come from the raps that he composed and records that he released but also from other of his businesses. Aside from his established record label, G-Unit Records, he also launched a clothing company, G-Unit Clothing Company, in partnership with Reebok to release a line of G-Unit sneakers.
As if that was not enough, 50 Cent also started a book publishing company, G-Unit Books where he wrote a number of books, including From Pieces to Weight, which sold more than 73,000 copies worldwide, along with other crime and fiction novels. He also entered acting and has appeared in movies with some superstars like Robert Deniro, along with his 'Get Rich Or Die Tryin' debut album. Other ventures were his partnership with a bottled water company, Glaceau, and becoming a spokesperson for Vitamin Water. The deal with Vitamin Water earned him $100-150 million in return, which is more than the money he earned from any of his albums.
50 Cent's Net Worth
Several online sources estimate that his great success through his passion made him reach a net worth of $42 million as of 2022. Tentatively, his earnings reached a total of $261 million. His monthly income and salary were estimated to be $0.2 million, and with all his continued success, he may have been able to level it up in the following years.
After being involved repeatedly in some legal problems involving bankruptcy and legal difficulties, 50 Cent was lavishing the fruit of his blood, sweat, and tears. He squandered his millions on mansions and high-end models. These past investments include his purchase of Mike Tyson's $4.1 million old mansion and collections of Lamborghini, Ferrari, and Rolls Royce. With all of these tragic events, 50 Cent did not remain a boy with a centavo in his pocket, but a gleaming millionaire.
50 Cent Confirms His Next Album Will Be His Last
Scroll Down for Comments and Reactions