News
25 Underappreciated Romantic Drama Comedies of the 2010s To Include on Your Watch List This Valentine's
25 Underappreciated Romantic Drama Comedies of the 2010s To Include on Your Watch List This Valentine's
Over the decades, romantic comedies have become rapidly ubiquitous, with multitudes gracing theaters and streaming platforms every year. 
While some classic rom-com like Four Weddings and a Funeral and When Harry Met Sally have established a huge cult following, other gems have received more underwhelming praises than deserved. 
This post covers the most underappreciated rom-coms of the 2010s that bear household names but somehow got swept under the rug. 
This era offered a plethora of hidden gems worth checking out this Valentine's. Here are our 25 picks.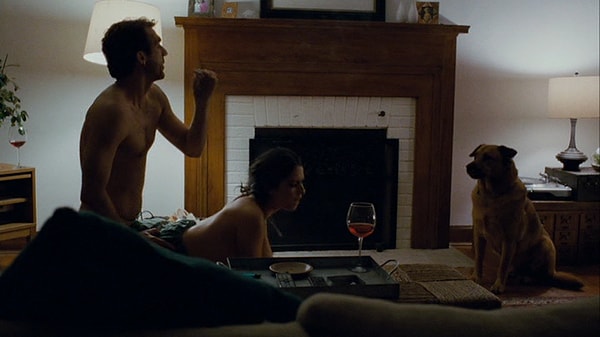 25. 'All Roads Lead to Rome' (2015)
A whirlwind romance set in Tuscany, Italy, All Roads Lead to Rome features Maggie (Sarah Jessica Parker), who rekindles an affair with her old flame Luca (Raoul Bova), when she takes a trip to Rome with her daughter Summer (Rosie Day). 
Luca's mother, Carmen (Claudia Cardinale), also has a mission to get married to her old love Marcellino (Shel Shapiro), whom she met in the 1960s. 
It doesn't get better than old Europe's beautiful sights and culture.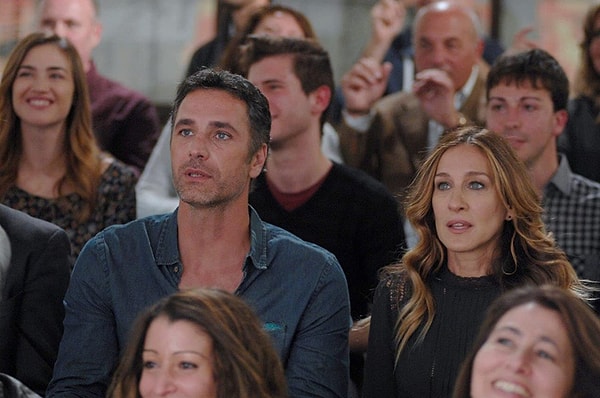 24. 'Killers' (2010)
A movie that combines love and action, Killers involves undercover killer agent Spencer Aimes (Aston Kutcher), who falls in love with spontaneous computer tech Jen Kornfeldt (Katherine Heigl) but doesn't disclose his actual profession to her. 
Three years into their marriage, the couple faces dangerous assassin stalkers. Spencer can't hide from his past. 
Killers boasts the talents of Hollywood veterans Tom Selleck and Catherine O'Hara. Rob Riggle, Kevin Sussman, Casey Wilson, Alex Borstein, Lisa Ann Walter, Martin Mull and Usher also feature.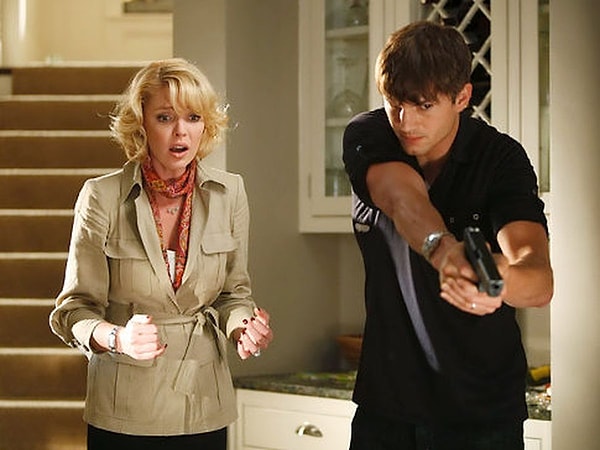 23. 'That Awkward Moment' (2014)
Safe to say 2014 was the year of underrated rom-com films. The perplexing film, That Awkward Moment, sees Zac Efron's Jason, a commitment-phobe bachelor whose night of great sex with Ellie (Imogen Poots) gradually progresses into something more. 
Meanwhile, Jason's buddies Daniel (Miles Teller) and Mikey (Michael B. Jordan) have dysfunctional love stories of their own. 
Mackenzie Davis, Addison Timlin, Jessica Lucas, Josh Pais and Justin Nappi also appear in the movie.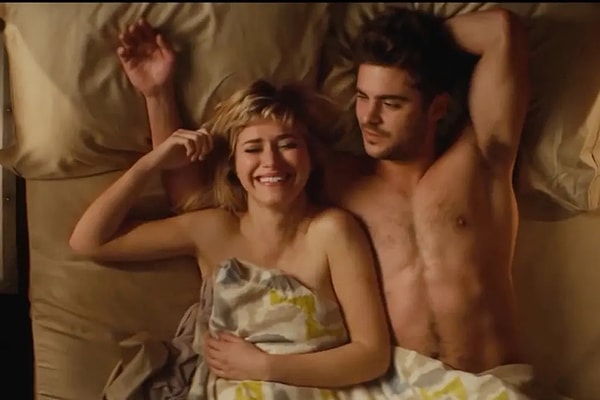 22. 'Here and Now' (2018)
Starring Sarah Jessica Parker as the protagonist Vivienne, a singer, Here and Now chronicles the story of the New York City performer, whose life turns upside down when she's diagnosed with a terminal brain illness. 
Thereafter, Vivienne makes a series of spontaneous decisions. At least she scored super hunkies Taylor Kinney's Jordan and her ex Nick (Simon Baker) in her life. 
Renée Zellweger also appears in the movie alongside Waleed Zuaiter, Common, Jacqueline Bisset, Michael Potts, Mary Beth Peil and Gus Birney.
21. 'Bel Ami' (2012)
Based on the 1885 French novel of the same title, Bel Ami tells the unorthodox love story of George Duroy (Robert Pattinson), a former soldier who evolves from a pauper to a well-off man by having gross love affairs with society's influential women. 
Joining Pattinson in the romance drama film are Christina Ricci, Oma Thurman, Kristin Scott Thomas, Colm Meaney, Natalia Tena and Philip Glenister.
20. 'I Don't Know How She Does It' (2011)
A rom-com about motherhood and women's roles in society, I Don't Know How She Does It presents Sarah Jessica Parker as Kate, a woman struggling to juggle her work and family life. 
Despite advances from her new project partner Jack Abelhammer (Pierce Brosnan), Kate chooses her husband Richard (Greg Kinnear), prioritizing her family in the end. 
The movie also hosts Olivia Munn, Christina Hendricks, Kelsey Grammer, Busy Philips, Sarah Shahi, Seth Meyers, Mark Blum and Jane Curtin.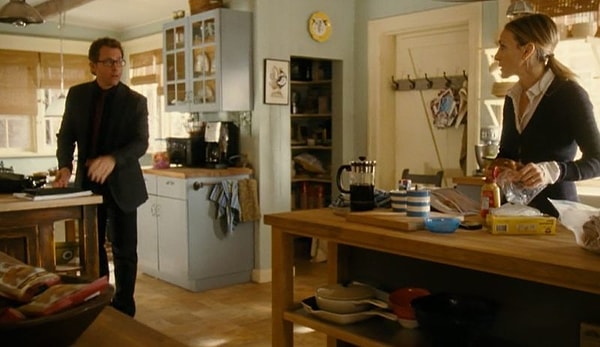 19. 'What to Expect When You're Expecting' (2012)
A lot goes on in this film, but basically What to Expect When You Are Expecting is about different couples at various stages who navigate pregnancy and parenthood. 
The movie features many A-listers, including Cameron Diaz, Elizabeth Banks, Jennifer Lopez, Anna Kendrick, Chris Rock, Matthew Morrison, Dennis Quaid, Brooklyn Decker, Rebel Wilson, Rodrigo Santoro, Joe Manganiello, Ben Falcone, Thomas Lennon, Rob Huebel, Amir Talai and McLendon-Covey.
18. 'Jenny's Wedding' (2015)
An LGBTQ rom-com in the 2010s is refreshing to watch, considering they were not as prevalent as they are in this decade.
Jenny's Wedding narrates the intense story of Jenny starring Katherine Heigl, whose relationship with her family becomes turmoil when she confesses that she's a lesbian and plans to wed her long-term partner Kitty (Alexis Bledel). 
Jenny's Wedding also stars Grace Gummer, Tom Wilkinson, Linda Emond, Sam McMurray, Diana Hardcastle and Houston Rhines.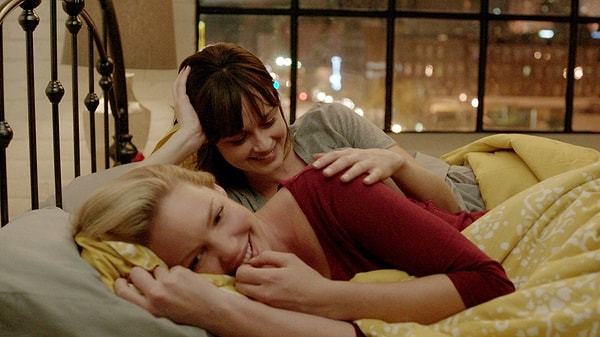 17. 'Walk of Shame' (2014)
The name pretty much sums up the storyline. News anchor Meghan starring Elizabeth Banks decides to go clubbing with her best friends Rose (Gillian Jacobs) and Denise (Sarah Wright). 
She ends up having a one-night stand with Gordon (James Marsden) and wakes up at his crib way early in the morning with no idea how to get home to prepare for an important job interview. Meghan's walk of shame deems hysterical as she's mistaken for a hooker by everyone. 
Other Hollywood favorites listed in the movie include Ethan Suplee, Bill Burr, Tig Notaro, Kevin Nealon, Willie Garson, P.J. Byrne and Niecy Nash.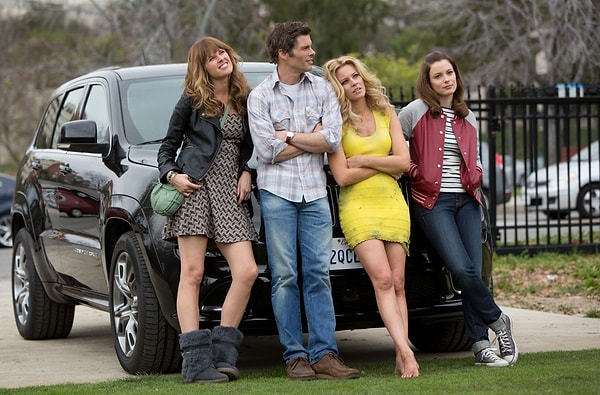 16. 'Something Borrowed' (2011)
A movie about a confusing love triangle or love rectangle, Something Borrowed chronicles the messy love story of Rachel (Ginnifer Goodwin), who drunkenly sleeps with her engaged college friend Dex (Colin Egglesfield) on her 30th birthday. They both regret their drunken heat of passion because Dex's fiancé Darcy (Kate Hudson) is Rachel's best friend.
Rather than coming clean about their feelings for each other, Rachel and Dex continue to have a guilt trip secret affair until their dirty secret comes to light, breaking the sisterhood bond between Rachel and Darcy. 
John Krasinski, Steve Howey, Ashley Williams, Jill Eikenberry and Geoff Pierson are also part of the movie's cast.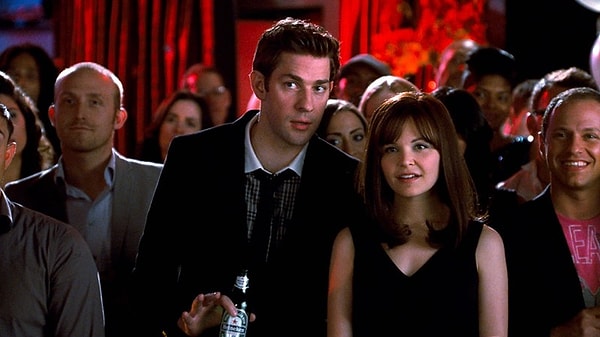 15. 'Lovesick' (2014)
Lovesick is as funny as it is romantic, starring Friends veteran Matt LeBlanc as the protagonist Charlie Darby, who goes clinically insane when he falls in love. 
After finding a new love, Molly (Ali Larter), Charlie finds all sorts of obnoxious reasons to suspect her of cheating. He desperately needs the help of his best friend Jason (Adam Rodriguez) to overcome his diabolical ways.
Also appearing in the film are Chevy Chase, Ashley Williams, Rachael Harris, Kristen Johnston, Cameron Richardson, Carsen Warner, Rebecca Naomi Jones, Jennifer Rhodes and Connie Sawyer.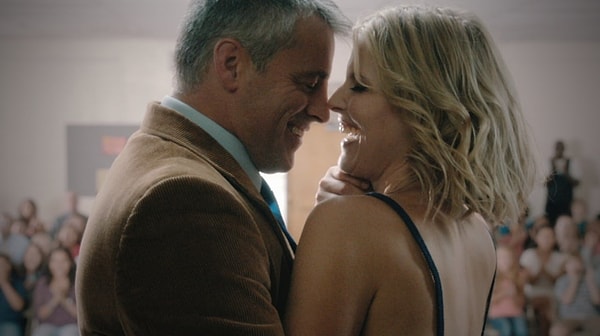 14. 'Blended' (2014)
Adam Sandler and Drew Barrymore play an on-screen couple for the third time in Blended, but unlike the previous rom-coms The Wedding Singer (1998) and 50 First Dates (2004), this one was largely overlooked. 
Jim (Sandler) and Lauren (Barrymore), two single parents, go on a terrible blind date. Fate brings them back together on an adventurous family trip in Africa, where their hostility for each other slowly thaws and their dysfunctional families merge. 
Blended is a captivating family romantic comedy whose ensemble cast is hard to ignore. It features Wendi McLendon-Covey, Bella Thorne, Jessica Lowe, Terry Crews, Lauren Lapkus, Kevin Nealon, Joel McHale, Jackie Sandler, Shaquille O' Neal, Dan Patrick, Zack Henri, Braxton Beckham, Kyle Red Silverstein and Abdoulaye N'Gom.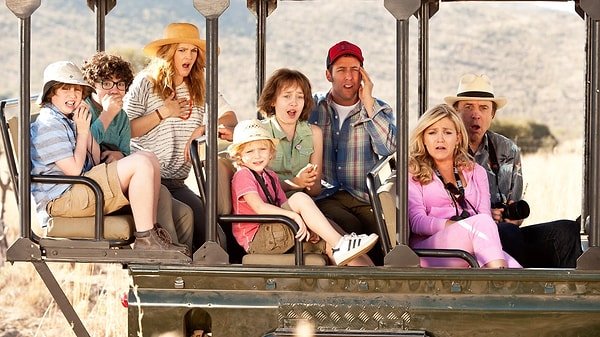 13. 'Sex Tape' (2014)
Sex Tape is one of the least popular movies by Golden Globe Award nominee actress Cameron Diaz, but not any less worthy. 
Starring alongside Jason Segel, Diaz Plays Annie, a blogging mum whose once vibrant sex life with hubby Jay (Segel) begins to dwindle due to work and family responsibilities. 
Determined to re-spark their bedroom passion, Annie and Jay decide to make a crazy 3-hour-long sex tape, but instead of deleting the anomalous video, Jay accidentally uploads it to Cloud. The couple goes to obnoxious extents to derive the iPads that Jay gifted all their family and friends when an anonymous party begins to threaten to expose their sex tape. 
The movie also features Rob Lowe, Ellie Kemper, Rob Corddry, Randall Park, Nat Faxon, Nancy Lenehan, Kumail Nanjiani and Jack Black.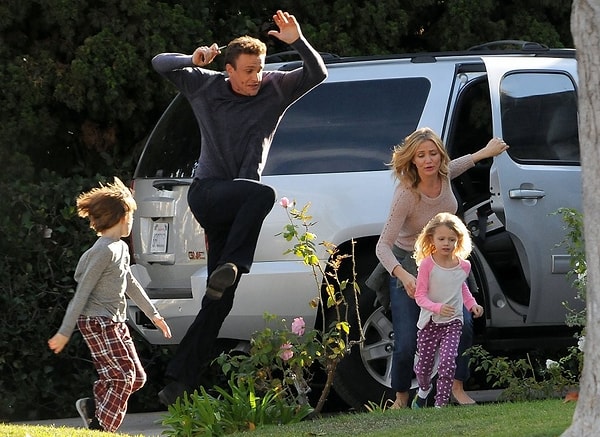 12. 'The Other Woman' (2014)
Another underrated Cameron Diaz film. The Other Woman is about Carly (Diaz), who forms an unlikely friendship with Kate (Leslie Mann) when she discovers that her boyfriend, Mark King (Nikolaj Coster Waldau), is married to Kate. The no-good cheater also had another younger side chic Amber (Kate Upton). 
The three ladies plot to take down Mark King. Kate reclaims her life in the end, while Carly and Amber find love in unexpected ways. 
Nicki Minaj makes her acting debut in the film, starring alongside Taylor Kinney and Don Johnson.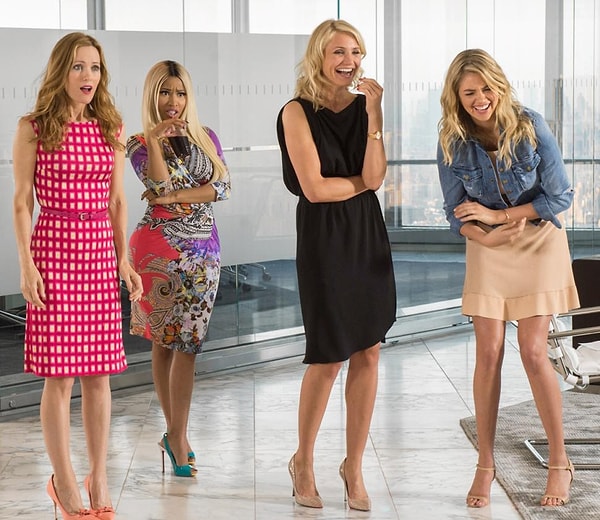 11. 'This Means War' (2012)
Another action rom-com involving Reese Witherspoon entangled with the handsome Tom Hardy and Chris Pine, This Means War sees two friends and colleagues FDR Foster (Pine) and Tuck Hansen (Hardy), undercover CIA agents who fall in love with Lauren Scott (Witherspoon). Lauren must choose who her heart belongs to amidst perilous moments. 
Besides the trio, the film casts Chelsea Handler, Angela Bassett, Til Schweiger, Abigail Spencer, Laura Vandervoort, Rosemary Harris, Jenny Slate and Affion Crockett.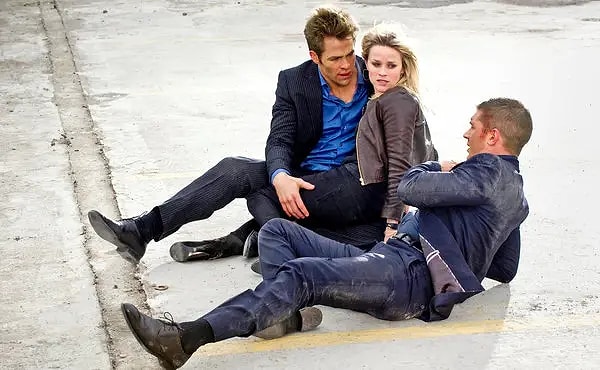 10. 'Our Family Wedding' (2010)
A movie about the drama that unfolds when Lucia Ramirez (America Ferrara) and Marcus Boyd (Lance Gross) tell their families of their plans to get married. The coming together of their Spanish and black families may not be as flawless as anticipated and involves rib-cracking moments. 
Our Family Wedding stars an all-star studded cast, including Forest Whitaker, Carlos Mencia, Regina King, Anjelah Johnson, Taye Diggs, Charlie Murphy, Diana-Maria, Shannyn Sossamon, Lupe Ontiveros, Anna Maria Horsford, James Lesure, Fred Armisen and Tonito Castro.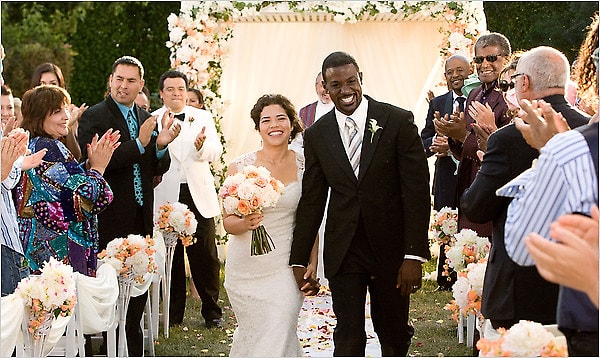 9. 'The Babymakers' (2012)
In one of her earlier roles, Olivia Munn plays Audrey Macklin, who decides to start trying to conceive with her eccentric husband of 3 years Tommy Macklin (Paul Scheider). 
With the baby-making proving a challenge, Tommy tries to get back some of the sperm he donated years ago to buy his wife's engagement ring, aided by his friends Wade (Kevin Hefferman), Zig-Zag (Nat Faxon) and the dubious Indian mafia businessman Ron Jon (Jay Chandrasekhar).  
From plotting to rob a sperm bank to masturbating to pictures of cantaloupes, The Babymakers serves unbelievable laughs from start to finish. 
Other household names include Wood Harris, Aisha Tyler, Hayes MacArthur, Tommy Dewey, Collette Wolfe and Miles Fisher.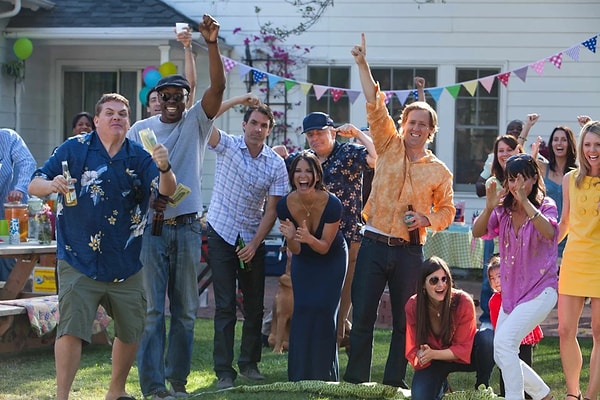 8. 'Peeples' (2013)
Kerry Washington and Craig Robinson portray their on-screen chemistry as Grace Peeples and Wade Walker in this rom-com. Grace, a lawyer, has been hesitant to introduce her boyfriend Wade, a quirky pianist, to her family, particularly because of her strict dad Judge Virgil Peeples (David Alan Grier). 
Wade plans a surprise visit to the Peeples to propose to Grace, but things don't go as he'd imagined. 
Peeples incorporates the talents of Tyler James Willams, Malcolm Barrett, S. Epatha Merkerson, Kali Hawk and Kimrie Lewis.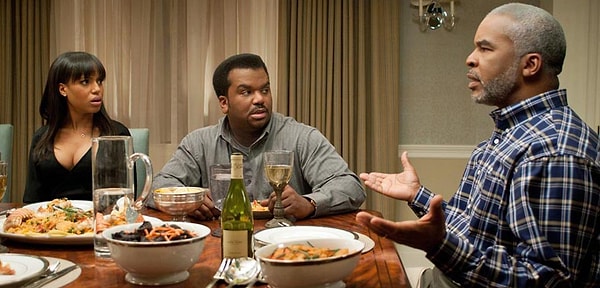 7. 'The Big Wedding' (2013)
Though highly underscored, The Big Wedding features a lovely storyline. It tells the dramatic story of Amanda Seyfried's Missy O'Connor and Ben Barnes' Alejandro Griffin, a young couple planning to tie the knot. However, their families' unions a few days before the wedding doesn't go smoothly. 
The movie casts A-list names such as Robert De Niro, Diane Keaton, Katherine Heigl, Susan Sarandon, Robin Williams, Topher Grace, David Rasche, Christine Ebersole and Kyle Bornheimer.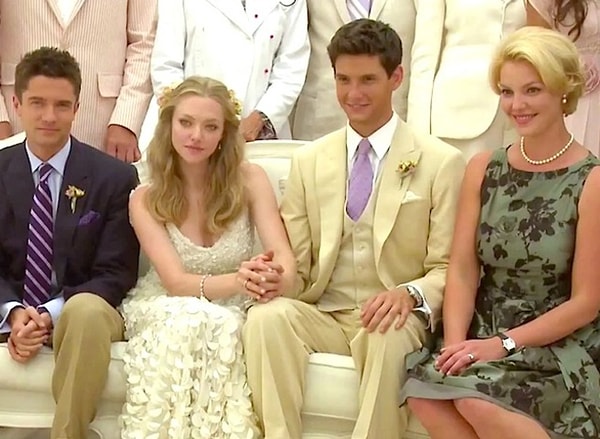 6. 'Mother's Day' (2016)
The last film Garry Marshall (the genius behind rom-com classics Pretty Woman, Runaway Bride, The Princess Diaries and The Princess Diaries 2: Royal Engagement) directed before his passing in July of the same year, Mother's Day sees moms of different age groups dealing with personal issues in the week leading to the worldwide celebrated day. 
The movie features an ensemble cast including Julia Roberts, Jennifer Aniston, Kate Hudson, Jason Sudeikis, Sarah Chalke, Timothy Olyphant, Aasif Mandvi, Margo Martindale, Shay Mitchell, Britt Robertson, Héctor Elizondo, Jack Whitehall, Tom Hines, Christine Lakin, Jessi Case, Jon Lovitz, Grayson Russell, Larry Miller, Jennifer Garner and Robert Pine.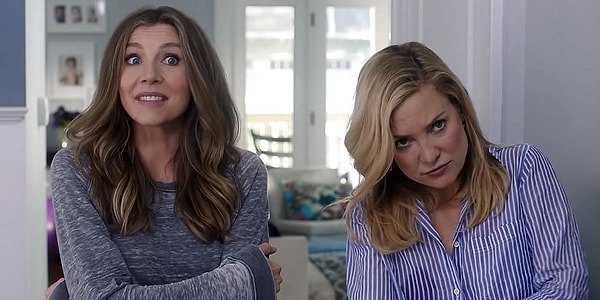 5. 'New Year's Eve' (2011)
New Year's Eve is the 2nd film of the holiday-marking franchise directed by Garry Mitchell. Despite the ensemble entourage, New Year's Eve is desperately undervalued. The film tells the different tales of individuals on their quest to find happiness on New Year's Eve. 
The endless list of Hollywood bigwigs includes Michelle Pfeiffer, Zac Efron, Ashton Kutcher, Jessica Biel, Halle Berry, Sarah Jessica Parker, Lea Michele, Abigail Breslin, Sofia Vergara, Héctor Elizondo, Jon Bon Jovi, Ludacris, Seth Meyers and Til Schweiger. 
The list continues with Alyssa Milano, Carla Gugino, Jake T. Austin, Cary Elwes, Nat Wolff, Sarah Paulson, Russell Peters, Katherine McNamara, Christine Lakin and Larry Miller.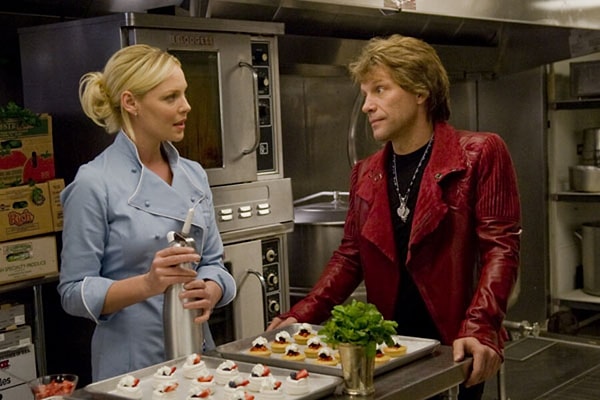 4. 'Valentine's Day' (2010)
Like New Year's Eve, Valentine's Day received underwhelming scores that were undeserved. It is the first of the all-star-studded holiday-themed film series directed by Garry Marshall.
It sees the widely recognized love commemorated day unfold through the eyes of different individuals. 
The famous faces featured in the movie include Julia Roberts, Emma Roberts, Anne Hathaway, Jessica Biel, Bradley Cooper, Jennifer Garner, Ashton Kutcher, Jamie Foxx, Taylor Lautner, Taylor Swift, Jessica Alba, Queen Latifah, Topher Grace, Patrick Dempsey, Kathy Bates, Shirley MacLaine, Héctor Elizondo, Carter Jenkins, George Lopez, Eric Dane, Christine Lakin, Larry Miller, Kristen Schaal and Kathleen Marshall.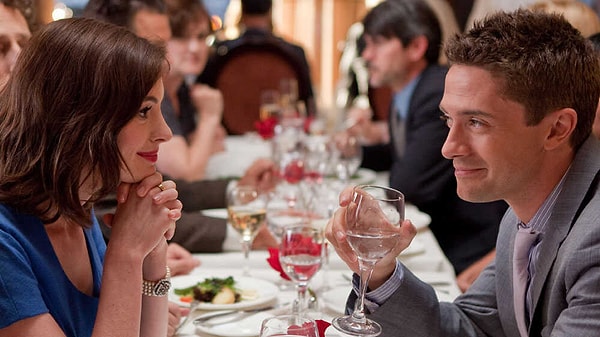 3. 'The Wedding Ringer' (2015)
The Wedding Ringer stars the lovable Josh Gad as Doug Harris alongside Kevin Hart as Jimmy. Doug, who is engaged to Gretchen Palmer (Kaley Cuoco), doesn't have friends to be his groomsmen. He seeks help from Jimmy, the owner of Best Man Inc. to put together a team of groomsmen. Doug, Jimmy and an absurd group of unlikely male buddies eventually emerge as friends. 
The Wedding Ringer cranks the comedy up a notch, making for an unforgettable watch.  
It also stars Olivia Thirlby, Alan Ritchson, Affion Crockett, Aaron Takahashi, Jorge Garcia, Jennifer Lewis, Ignacio Serricchio, Whitney Cummings, Ken Howard, Nicky Whelan, Mimi Rogers, Corey Holcomb, Colin Kane, Dan Gilland and Cloris Leachman.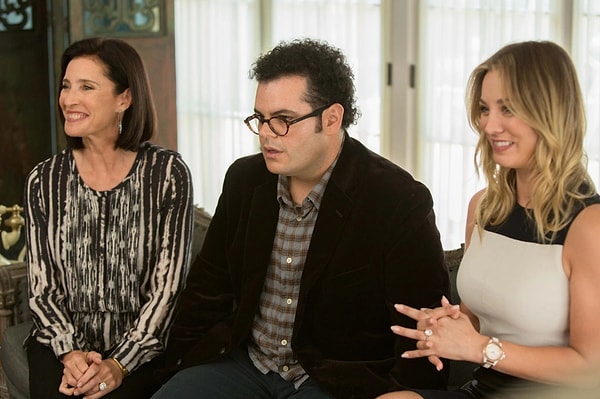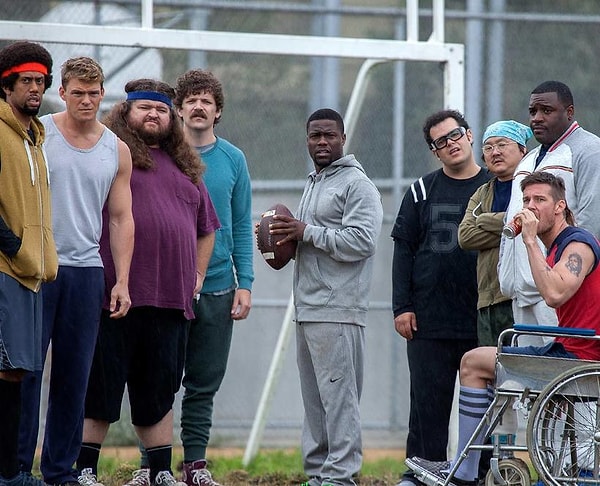 2. 'The Vow' (2012)
Starring Rachel McAdams and Channing Tatum in the lead, The Vow tells the story of Paige, who is involved in a car accident with her husband Leo, losing memory of the new life they built together. Instead, she reverts to her old life, which she ran from after discovering that her father was having an affair with her former high school friend. 
The film is inspired by the true story of Kim and Krickitt Carpenter. 
It also bears the names Jessica Lange, Sam Neill, Scott Speedman, Tatiana Maslany, Jessica McNamee, Wendy Crewson and Joe Cobden as cast members.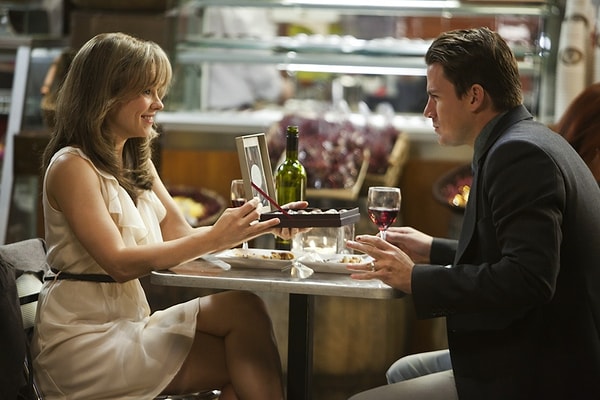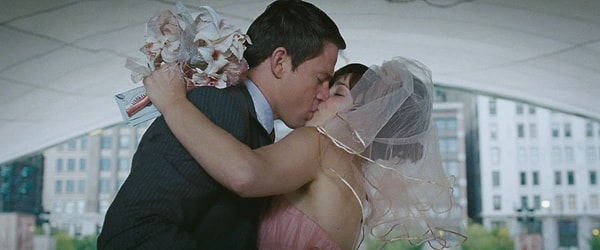 1. 'Just Go With It' (2011)
Perhaps the most underrated rom-com film of the 2010s, Just Go With It follows plastic surgeon Dr Daniel Maccabee (Adam Sandler), who falls for 23-year-old Palmer (Brooklyn Decker). But when Palmer is convinced that Daniel is married, having found a wedding ring in his pants, Daniel asks his assistant Katherine Murphy (Jennifer Aniston) to pretend to be his sophisticated ex-wife Devlin to keep up the ruse. 
Daniel takes a vacation trip to Hawaii with Palmer and his pretend family to please his young girlfriend, but new feelings emerge, complicating the false story. 
Among those featured are Bailee Madison, Griffin Gluck, Nicole Kidman, Nick Swardson, Jackie Sandler, Kevin Nealon, Rachel Dratch, Dave Matthews, Minka Kelly, Keegan-Michael Key and Rachel Specter.
Scroll Down for Comments and Reactions