News
10 Years Down the Line, 'What to Expect When You're Expecting' is still as Fresh as its Ensemble Cast
10 Years Down the Line, 'What to Expect When You're Expecting' is still as Fresh as its Ensemble Cast
Magic happens when an all-star cast of incredibly talented actors comes together. And today, we commemorate the rom-com film What to Expect When You're Expecting as it turns 10 years, having surprisingly premiered on the same date a decade ago, May 25 2012.
The Movie's Review
What to Expect When You're Expecting is an endearing movie that has been unfairly judged by critics. However, 80% of the audience adores the movie, and so does IMDb's top reviewer, who gave a 7/10, quoting, 'This movie is my favorite feel-good flick and 9 out of 10 times it's my go-to for an easy late-night comedy. That isn't to say it is a gut-busting laugh-fest, but it easily ranks higher than a chuckle. 
Even though I can almost quote every line, I still smile in expectation for the scenes and moments that continue to crack me up.'
Get rid of your cynicism for a second and enjoy a sweet couch film, even if just to see its incredible cast that I'll get into in a sec.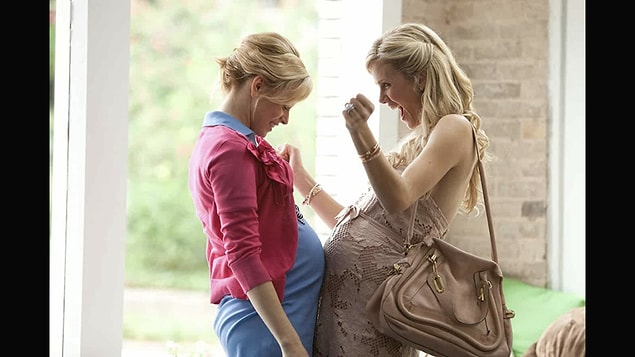 The Movie's Cast Members
So, we have five lead couples with intertwined lives. Though with babies on the way, their stories are different. Couple 1 is TV fitness guru Jules (Nicole Kidman) and dance show star Evan (Matthew Morrison). Enters couple 2 is author and advocate Wendy (Elizabeth Banks) and Gary (Ben Falcone). Couple 3 brings trophy wife Skyler (Brooklyn Decker) and Ramsey (Dennis Quaid), Gary's competitive dad. 
Couple 4 is photographer Holly (Jennifer Lopez), who isn't PG but wants to adopt and husband Alex (Rodrigo Santoro). Couple 5 well, isn't a couple passe, but rival food truck chefs whose one-night-stand led to an unexpected quandary, Rosie (Anna Kendrick) and Marco (Chace Crawford).
Other honorary mentions include Chris Rock as Vic, Joe Manganiello as Davis, Rebel Wilson as Janice, Thomas Lennon as Craig, Rob Huebel as Gabe, Wendi McLendon-Covey as Kara, Genesis Rodriguez as Courtney and Amir Talai as Patel.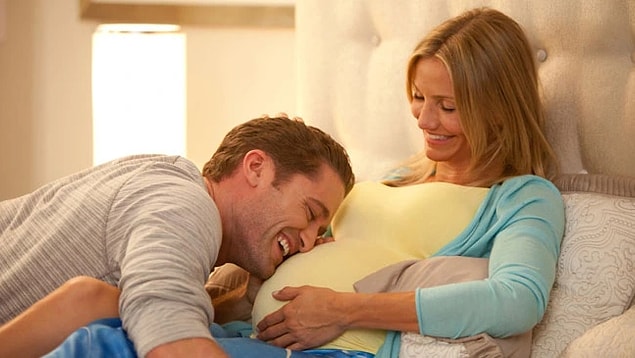 Knocked Up meets Grown-Ups, this feel-good movie is already on my watch list tonight!
Scroll Down for Comments and Reactions