News
Zendaya Net Worth 2022: Family, Height, Career, and More!
Zendaya Net Worth 2022: Family, Height, Career, and More!
Zendaya became a household name in Hollywood at an early age. At 25, she already received accolades an actress could aspire for.
Aside from being a television and movie actress, she is also a singer, dancer, model, author, entrepreneur, philanthropist, and social media influencer, to name a few. She is most popular as MJ in Spiderman movies. As of 2022, her estimated net worth is $20 million.
If you want to know more about what made Zendaya special and successful, read along!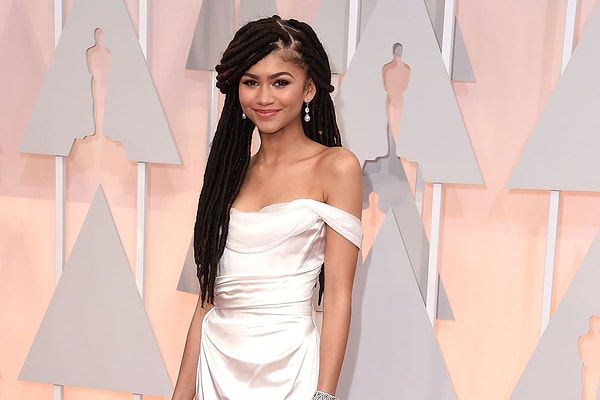 What Is Zendaya's Net Worth?
Primetime Emmy Awardee and among the Time Magazine 100 Most Influential People in the World in 2022, Zendaya has an estimated net worth of $20 million. 
Zendaya's success in the entertainment world is the fruit of her hard work and determination, which started at the very young age of 8. 
Most of her money comes from her rise to stardom. She appeared in 40 television and movie projects within a decade and a half.
Along with her popularity comes better and bigger opportunities like collaborations and sponsorships with other brands, recordings as a singer, entrepreneurial activities, and social media presence, among others.
Zendaya's Early Life and Childhood
On the 1st day of September 1996, Zendaya Maree Stoermer Coleman was born and raised in Oakland, the county seat of Alameda County, and the eighth most populated city in California, which is also a charter city and the home of Port of Oakland, the 5th busiest port in the United States of America.
She is the one and only offspring of the union of her parents, Samuel David Coleman and Claire Marie Stoermer. However, David had five children from a previous relationship, making Zendaya the 6th and youngest child of her father.
Daya, or the big head as they fondly call her, shares a strong bond with her three older sisters, Katianna, Kaylee, and Annabella, and two older brothers, Austin and Julien.  
Her father, an African-American who adopted a new name Kasembe Ajamu Coleman upon relinking his African heritage, was a former teacher and served as her manager.
Zendaya's mom, on the other hand, has German-Scottish ancestry and was also a former teacher for two decades at Fruitvale Elementary School, where Zendaya went.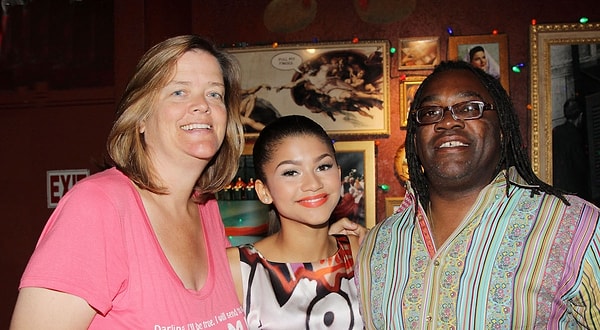 At 6, Zendaya was already a performer in school plays and grew up inspired, being a part of California Shakespeare Theater, where her mother worked a summer job as the House Manager.
At 8, she joined a hip-hop dance troupe called Future Shock Oakland, where she was a member for three years. Zendaya also spent two years dancing Hula at the Academy of Hawaiian Arts.
With a sure knowledge of what she really wanted in life, Zendaya went to Oakland School for the Arts, and while still a student, she was cast in several theater roles in their area, like at the Berkeley Playhouse and the TheaterWorks.
She also studied at the CalShakes Conservatory Program and at the American Conservatory Theater. When she was in the seventh grade, her family moved to Los Angeles, California. It is where she also began her modeling career in fashion, starting from Macy's, Mervyns & Old Navy, as well as in iCarly toys ad. She also appeared as a backup dancer in a Sears commercial.
In 2009, Zendaya was a featured performer in the Kidz Bop music video for a song cover, the same year where she auditioned in a Disney sitcom Shake It Up, and every year after that, projects kept on coming. 
In 2011, she recorded songs independently and released the singles Swag It Out and Watch Me. In 2012, she signed to Hollywood Records, where she later released her debut single Replay. That same year was where her first ever film role in Frenemies happened. While pursuing her acting career, she graduated in 2015 from Oak Park High School. Sadly, a year after that, her parents got divorced for undisclosed reasons, though Zendaya seems unaffected as both parents remain on good terms.
Being young, Zendaya loves coffee, Haagen Dazs ice cream, pizza, fries, garlic bread, and ramen noodles.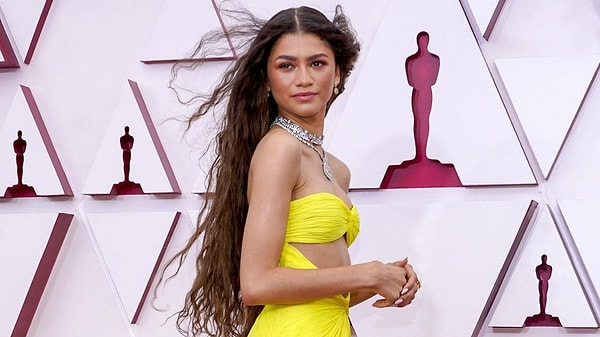 Zendaya's Personal Life
Zendaya's name means 'to give thanks', which was derived from the word Tendai from the Bantu language of the Shona people from Zimbabwe, where her ancestors from her father's side came. 
True to the meaning of her name, Zendaya is thankful for all the blessings that come her way, specifically in her career. However, when it comes to her personal life, she is still single.
Although she has been in 10 on-screen matchups, including Davis Cleveland (2010), Zac Efron (2013), Ross Butler (2015), Hunter Schafer (2019), and John Davis Washington (2021), yet, few were romantically linked to her. 
Zendaya's first relationship was with co-star Adam Irigoyen on the sets of Shake It Up way back in 2011, but both decided to focus on their respective careers and parted ways in 2013.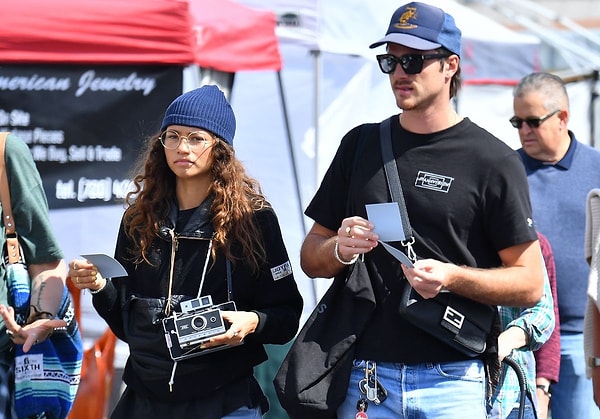 In 2019, she was attached to Australian Actor Jacob Elordi during their Euphoria project. Although the couple did not admit their relationship in public, they were said to break up sometime in 2020. 
In 2021, Zendaya was spotted together with an English actor Tom Stanley Holland, whom she met way back in 2016, as they've been role-playing love interests in Spider-Man movies such as Peter Parker and MJ since 2017.
The couple publicly admitted their actual status after a couple of years, as both are vocally expressive about each other on social media. They were rumored to be house hunting as they decided to level up their relationship. According to this New York Post earlier this year, Zendaya and Tom are said to be adopting a Pitbull dog named Pistachio.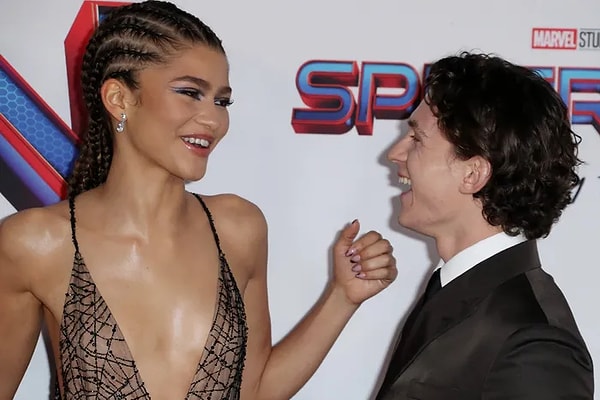 Zendaya is living her life to the fullest, with a mantra of 'Determination will surely get you to the top.' By doing so, she does not forget how to take care of her health by being a vegetarian for a long time and doing high-intensity aerobic dance exercises at home.
She has the same passion when it comes to her obsession with eyebrows, which she calls 'browfection'.
Zendaya, having a mixed ethnicity, is endowed with statuesque beauty, which she got from her parents, making her more appealing as a model. 
She stands 5 feet and 10 inches tall and weighs 59 kgs or 130 lbs. Her body measures 34-25-34, with cup B size. Her hazel eyes and dark brown curly hair, coupled with her skin tone added to her extraordinary beauty. 
In addition, she wears size 8 (US) footwear and size 4 (US) Dress.
Zendaya's Career and Online Presence
No doubt that with her positive attitude, talent, and natural beauty, Zendaya rose to stardom and became a celebrity sensation.
Her hands were full since she entered the entertainment world way back in 2009 in a television show followed by movie projects like the Spider-Man series, which was said to add to her $4.3 million fortune. From stage plays to dancing to singing and acting, her performance shines. Hence, she garnered lots of accolades and awards. 
Zendaya also is active in social media, keeping her accounts updated with millions of followers such as on Instagram where she got 151 million followers, Twitter, where she has 21.2 million followers, YouTube, where she has 3.95 million subscribers, and Facebook, where she has 19 million followers..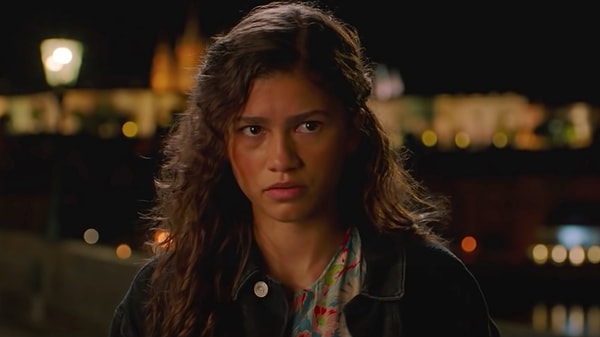 Zendaya's Net Worth
As of 2022, Zendaya is an internet sensation and world-renowned American celebrity. She has starred in popular movies like the Spider-Man franchise. She has received numerous awards she received from acting, singing, and modeling. Along with such fame comes fortune.
A major share of her revenue comes from her endorsements and collaborations with brands like Macy's, Mervyn's, iCarly toys, Beats Electronics, X-Out, John Hardy, Chi Hair Care, Jennifer Fisher Jewelry, Material Girl, Cover Girl, Lancome, Bulgari, Valentino. Dolce & Gabbana and Michael Kors.
At 25, the young millionaire, active in social media, also ventured into producing movies and fashion collaborations with brands like Tommy Hilfiger. Zendaya also owns a $1.4 million mansion in Northridge in Los Angeles, California aside from her $4 million mansion in Encino neighborhood in Los Angeles, California as well.
With all of these in hand, she has now an estimated net worth of $20 million. We're sure she's bound to have more success come her way!
Scroll Down for Comments and Reactions