News
Why are Fans Hyped about Black Panther 2?: Details and Recap on the First Movie
Why are Fans Hyped about Black Panther 2?: Details and Recap on the First Movie
Several video rounds have been released, giving us a taste of what to expect from the highly anticipated sequel Black Panther 2, which will hit theatres later this year.
After the painful loss of Chadwick Boseman in August of 2020, the first teaser for Black Panther was released on July 23rd at Comic-Con during Marvel's spectacular presentation, and it revealed that T'Challa's death would be the subject of the narrative. 
We now have a second trailer to dissect for sneak peeks regarding the sequel's plot and the identity of the protagonist who will lead the way. Everything we know about the impending Black Panther sequel, Wakanda Forever, is as follows.
Black Panther 2 Official Release: What is the Date of the Release of Black Panther: Wakanda Forever?
The release date of Black Panther: Wakanda Forever has been pushed back from October 2021 to November 11th, 2022.
That was a delay of four months, from July 2022 to January 2023; the original The Marvels has been rescheduled for July 2023 to make room for the sequel. Hardly anything is certain, but we are very much hoping that this will be the last time the movie will be changed.
The production was started in June of 2021, with a gap occurring between November 2021 and January 2022. However, work was continued in January 2022, and filming was wrapped in March 2022, so let us keep our fingers crossed that the release date of November 2022 will be delivered.
The Characters in Black Panther 2: Who will be the Returning Casts in Black Panther: Wakanda Forever?
To preserve the legacy that Chadwick Boseman has built, it has been stated that the next sequel would not recast the role of T'Challa. The fact that the sequel will not have any CGI duplicates is a significant idea.
Marvel also stated that their king has passed away in real life and fiction. They are taking some time to consider how they can honour this chapter of what has occurred to them that was so unexpected, sad, and really dreadful.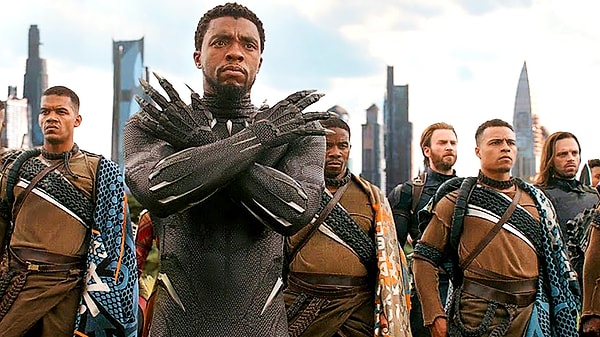 Additionally, Kevin Feige said that Wakanda is a place that has a lot of different subcultures and personalities that may be explored further. This has been the primary focus of the following story from the beginning and always will be. He also affirmed that Chadwick will not be rendered in computer graphics, and T'Challa will not be recast.
All of the actors that played Shuri, Nakia, M'Baku, Okoye, Ramonda, and M'Kathu in the first film came back for the second. This includes Letitia Wright, Lupita Nyong'o, Winston Duke, Danai Gurira, Angela Bassett, and Danny Sapani.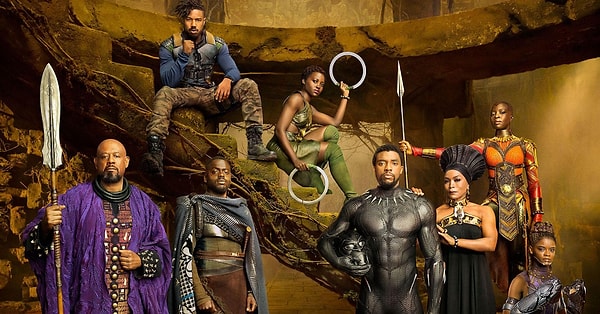 The speculations that Duke will have an 'expanded role' in the film haven't been verified by Marvel yet, but Tenoch Huerta, known for his role as the antagonist Namor, has been cast in the position. Namor is verified to be a mutant in the sequel.
Tenoch Huerta, well known for his role as Rafael Caro Quintero in Narcos: Mexico, has been chosen in the role of the enemy Namor, despite rumours that Duke would have an 'extended role' in the movie. In the follow-up, Namor's mutant status is confirmed.
In an interview, the actor who portrayed W'Kabi of the Border Chief tribe in the original film said that he shot no scenes for the sequel since he was already committed to filming Nope, which reunited him with Get Out director Jordan Peele.
Martin Freeman, who portrays the role of Everett Ross at the CIA, will reprise his role. On the other hand, we regret to tell you that Daniel Kaluuya's character, W'Kabi, will not be making a comeback this season
Michaela Coel and UFC champion Kamaru Usman have joined the cast in unannounced roles. As Riri Williams/Ironheart, Dominique Thorne will make her Marvel Cinematic Universe introduction.
Stars, including Anthony Mackie (The Falcon), were on-site. However, he claims he is not a part of the film and is just there as a visitor. Of course, this may all be a huge trick, much like when the Spider-Men reunited. Just give it some time.
The plot of Black Panther 2: What will happen in "Black Panther: Wakanda Forever"?
The sequel will have to shift gears now that we know T'Challa will not be returning in the lead role; all we can assume is that it will proceed to delve into Wakanda and its environment.
An official overview was released with the first trailer. In the aftermath of King T'Challa's death, it says that Queen Ramonda, Shuri, M'Baku, Okoye, and the Dora Milaje strive to safeguard their homeland from interfering international forces.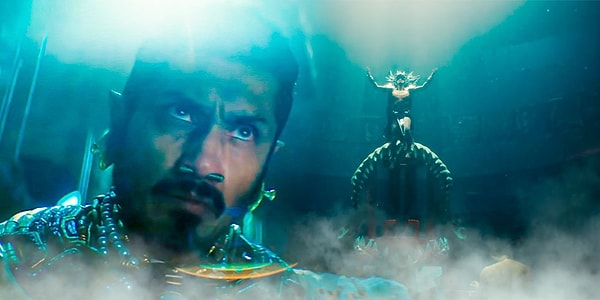 It has been revealed that the aquatic villain Namor will appear in Wakanda Forever. Production Weekly explained that both Wakanda and Atlantis are secret civilisations with advanced technology and improved military powers that choose to segregate themselves from the rest of the world for their own protection, and in a manner, out of fear.
Kevin Feige has already said he was interested in venturing more into Wakandan history for the sequel, so we may anticipate seeing some flashbacks to the past to learn more about how Wakanda came to be what it is presently.
Wakanda worried about the misuse of its technological advancements. The fabled city of Atlantis was in danger of being destroyed by surface dwellers, as they had done so long before. However, their worries become greater when these two hitherto secretive civilisations meet.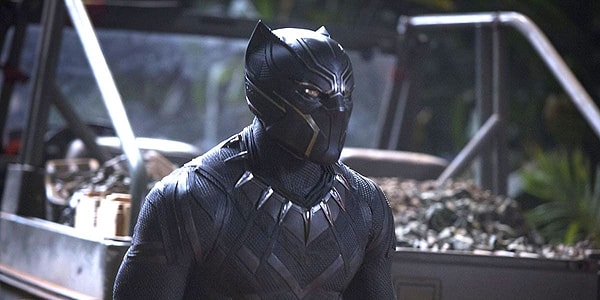 Who will wear the Black Panther armour? Only time will tell. Everyone thinks that Shuri is the most likely person to take over as the hero.
The new video does, however, provide us with our first glimpse at the new Black Panther in its entirety. Towards the end of the video, Black Panther's new incarnation makes its debut by performing a spectacular stunt.
Yet it is unknown who the man or woman in the outfit is. Hopefully, this won't be spoilt by being released before the movie's release.
Scroll Down for Comments and Reactions