News
Who is Jennifer Pan? Where is She Now?
Who is Jennifer Pan? Where is She Now?
The narrative of Jennifer Pan is very dark. The story of Pan, a Vietnamese immigrant's kid who was subjected to 'tiger parenting,' is unsettling because of how she responded to the rigid upbringing. It's a story of a girl who felt her parents were expecting too much of her and decided to organize their murder. However, her father, Hann Pan, did live despite having bullet wounds to his body.
Where is Jennifer now? Is she currently a free man or is she still imprisoned?
Jennifer Pan's Plan in Murdering her Parents
Bich Ha and Huei Hann Pan were two well-known examples of successful immigrants to Canada. Hann was born, grew up, and received his education in Vietnam. In 1979, he fled to Canada as a political refugee. Another refugee who arrived independently was Bich (pronounce 'Bick'). 
They lived in Scarborough and got married in Toronto. They had two babies, Jennifer, in 1986, and Felix, three years later, and obtained positions at the Aurora-based auto parts firm Magna International, Hann as a tool and die maker and Bich creating car parts. 
They led modest lives. Bich and Hann had accumulated enough savings by 2004 to purchase a sizable house with a two-car garage on a quiet residential street in Markham. They accumulated $200,000 in the bank, she drove a Lexus ES 300 and he a Mercedes-Benz.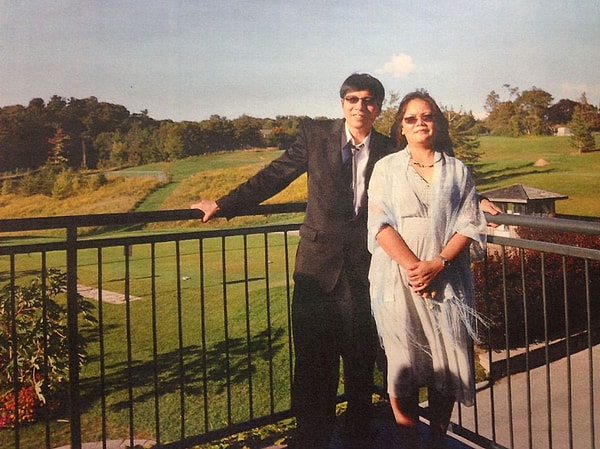 They anticipated Jennifer and Felix to put in just as much effort as they had in starting their lives in Canada. Their children would need to build on the foundation they had established. When Jennifer was four years old, they put her in piano lessons, and she immediately showed promise. 
She had accumulated a trophy case full of honors by the time she was in elementary school. They placed her in figure skating, and up until she tore a ligament in her knee, she had goals of competing at the national level and attending the 2010 Winter Olympics in Vancouver.
Jennifer used to do her schoolwork around midnight after returning from skating practice at 10 p.m. on certain nights when she was in elementary school. The strain was great. On her forearms, she started making little horizontal slashes.
As the end of Grade 8 drew near, Jennifer anticipated being crowned valedictorian and receiving several prizes for her academic success. She did not, however, get any awards, and she was not chosen valedictorian. She was in awe. Without anyone appreciating your efforts, what was the sense of trying? And so, she put on what she termed her 'happy mask,' telling anybody who inquired that she was alright rather than expressing her utter devastation.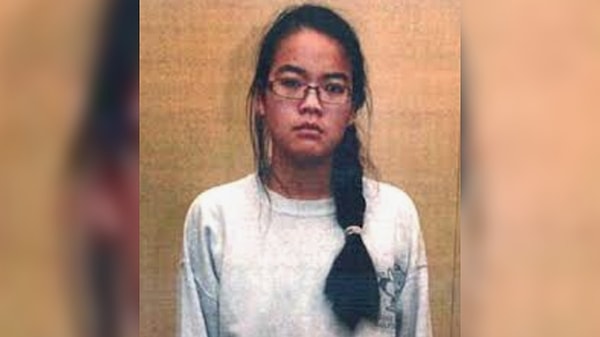 Pan was in communication with Andrew Montemayor in the spring of 2010, a buddy from high school who she alleges talked about robbing people at knifepoint while they were still in high school. Montemayor disputes this account. 
Ricardo Duncan, a 'goth youngster' to whom Pan donated $1,500 to murder her father in the parking lot of his company, was introduced to her by Montemayor. According to Duncan, she once handed him $200 for a night out, but he gave it back, and he turned her down when she begged him to kill her parents.
When Pan and Wong reconnected, they allegedly devised a scheme to hire a hitman to kill her parents for $10,000, with the understanding that she would subsequently inherit $500,000. They intended to cohabitate. Wong gave Pan a SIM card and an iPhone so she could call Crawford without using her regular cell phone. 
He also introduced Pan to a man named Lenford Roy Crawford, a Jamaican-born man he dubbed Homeboy. Crawford got in touch with Eric Shawn 'Sniper' Carty, who then got in touch with David Mylvaganam, a man from Montreal. Mylvaganam and Crawford both had homes in Toronto, whereas Carty, who had previously lived in Rexdale, Toronto, at the time, did not.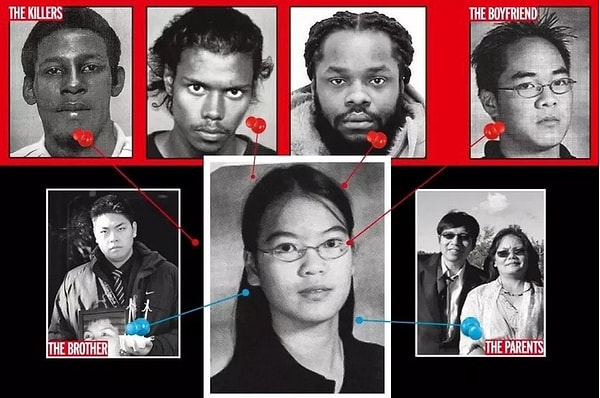 Mylvaganam was allegedly one of the hitmen, according to the Crown (the Canadian government). Later, Carty was identified as the killer in a separate case, and Grimaldi called him 'a repeat violent offender.'
The crime was committed at the Pan residence in Unionville, Markham. On November 8, 2010, Pan spoke on the phone to Mylvaganam before unlocking the front door of the family house. Shortly after, Mylvaganam and two additional individuals—all of whom were armed—entered the house through the unlocked front entrance. According to the court testimony, the Crown did not identify the other two hitmen; Wong and Crawford were already at work.
Carty claimed that he was the getaway driver for the intruders and that he had chosen them and been involved in the attack's planning. He made no mention of being one of the three or of attacking anyone specifically. Grimaldi claimed that the triggerperson's identity is still a mystery.
The three men led Bich and Hann to the basement where they were shot many times after demanding all the cash in the house and robbing the master bedroom. Despite Bich's death, Hann would live despite his injuries. The three men then stole all the cash from the residence, including the $2,000 Pan had given them, and they fled.
Pan stated that despite being restrained, she was able to free her hands and call 9-1-1. Hann Pan received medical attention at Markham Stouffville Hospital before being flown by helicopter to a trauma center at Sunnybrook Hospital in Toronto.
Primary Investigation to the Murders
The evening after the homicide, Pan had her initial police interview. On November 22, 2010, Pan was held during her third interrogation with the York Regional Police at the Markham police station (5 District). Pan admitted hiring assassins in the interview, but claimed that she did it so they could kill her.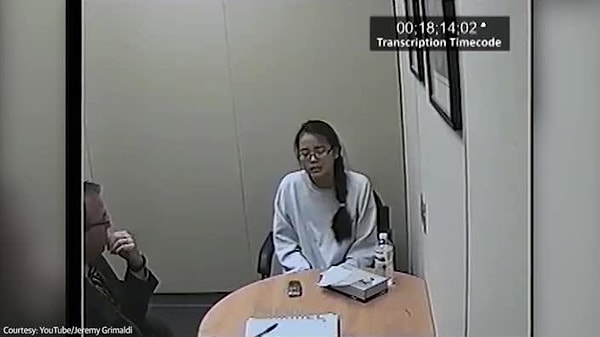 In Canada, police are legally permitted to lie to those they are questioning about the evidence in the trial as well as the strategies they are using. This is why William 'Bill' Goetz, the interrogating police officer, told Pan that he had computer software that could analyze lies in statements and that there were satellites that used infrared technology to analyze movements in buildings.
On April 14, 2011, Mylvaganam was detained at the Jane Finch Mall in North York, Toronto. Goetz had utilized the Reid technique to trap Pan. On April 15, 2011, Carty was detained at the Milton, Ontario, penitentiary, Maplehurst Correctional Complex. Crawford was the last suspect taken into jail, being taken into custody on May 4, 2011 in Brampton. Wong was taken into custody on April 26, 2011 at his place of employment.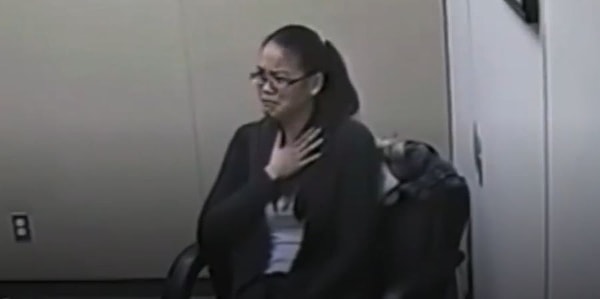 Jennifer Pan's Imprisonment
The court was asked by Pan's father and brother to issue an order prohibiting Jennifer Pan from getting in touch with her living relatives. The judge filed the order in spite of the defense attorneys' protests. Additionally, Pan is not allowed to speak with Wong. Pan was incarcerated at the Grand Valley Institution for Women in Kitchener, Ontario, as of 2016. Wong was at Collins Bay Institution in Kingston, Ontario; he had previously been detained in Lindsay, Ontario.
At the Atlantic Institution at Renous, New Brunswick, was Mylvaganam. At Kent Institution in Agassiz, British Columbia, Crawford was present. Carty was remained at the provincial Millhaven Assessment Unit awaiting his transfer to a federal jail. Carty had asked to be sent to a federal prison in Western Canada or Atlantic Canada. On April 26, 2018, Carty, who later relocated to Kent, passed away in his cell.
Where is Jennifer Pan Now?
In the end, Jennifer was convicted in December 2014 of first-degree murder and attempted murder. In order to punish her for both the murder and the attempted murder, she was given a life sentence with the chance of parole after 25 years. The others were likewise judged accountable for their participation.
Jennifer is presently incarcerated at the Grand Valley Institution for Women in Kitchener, Ontario. She will not be eligible for release until 2039. She will not be eligible for parole for 25 years, per her sentence.
Scroll Down for Comments and Reactions