News
Who is Andrew Tate's Brother Tristan Tate? Bio, Net Worth, and Facts You Didn't Know
Who is Andrew Tate's Brother Tristan Tate? Bio, Net Worth, and Facts You Didn't Know
Internet phenomenon and former four-time world kickboxing champ Andrew Tate has emerged as one of the most widely discussed people online owing to his controversial viewpoints, specifically on gender issues. Influencer Andrew Tate was detained with his brother and two other Romanians when he was taken into custody in Romania during a police raid.
Tristan Tate, a former kickboxer who is now a social media influencer, was detained in December in relation to a Didcot investigation into rape and human trafficking in Romania.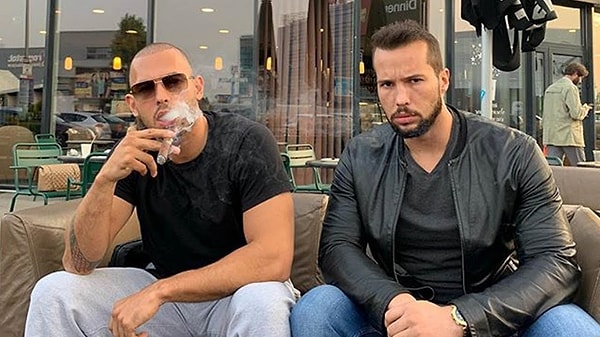 According to Didcot spokeswoman Ramona Bolla, a judge increased the four suspects' initial 24-hour detention period to 30 days, and this includes the Tate brothers. Six women allegedly sexually exploited by the accused were discovered, according to the prosecution. While the arrest made headlines because of the more well-known Andrew Tate, his brother received less attention.
In light of the ongoing investigation into his alleged transgressions, we take a look at what we know about him below.
Who is Tristan Tate?
The other member of Andrew Tate's family who also received praise for his previous achievements as a professional fighter and has led a prosperous life is none other than Andrew Tate's younger brother, Tristan Tate, also known by the alias 'Talisman,' 
Tristan Tate is undoubtedly less well-known than Andrew Tate, most likely as a result of Andrew Tate dominating the spotlight. However, don't misinterpret this mismatch as a lack of development. Tristan Tate, though, has accomplished some impressive things on his own. 
Additionally, despite Andrew Tate's fame on the internet, the brothers split much of their riches and success.
The kickboxing champion of Europe in the previous years is Tristan Tate. Tristan Tate worked with his brother Andrew to expand their reputed multi-million dollar company, Hustler's University. The siblings enjoy a luxurious and affluent life in Romania thanks to this money.
Life and Biography
Having been born on July 15, 1988, Tristan Tate is currently 34 years old. He is a well-known British kickboxer, TV personality, businessperson, social media influencer, media personality, and entrepreneur. As the younger brother of Andrew Tate, he is well-known throughout the United Kingdom and is originally from Luton, England. Andrew is a skilled British-American kickboxer who is also well-known online. He was also successful in the International Sport Karate Association (ISKA), just like his brother Tristan, a kickboxer. However, Tristan mostly focuses on his web companies and is also a well-known TV personality.
Tristan was raised in a stable Christian household. Tristan celebrates his birthday every July 15th, according to the sources. He was born in 1988. Tristan Tate will be 35 years old in 2023. He is of mixed ethnicity, and Cancer is his zodiac sign. After finishing high school, he began training in kickboxing. Sources claim that Tate received his schooling at a reputable university. Later, he placed great emphasis on his sporting career.
In terms of his family, Tristan Tate's father, Emory Tate, was a professional chess player, and Tristan is the youngest of his siblings. A heart attack claimed the life of his father on October 17, 2015, in California. On the other hand, his mother, Mrs. Tate, is a stay-at-home mom. On social media, he also posted numerous pictures of his mother. To talk about his siblings, Janine Tate and Andrew Tate are two of Tristan's siblings.
In California, Tate enjoys a luxurious lifestyle. He's partnered with a bunch of well-known actresses and models. He does not, however, provide any details regarding his present romantic state or girlfriend. Additionally, Tate adores spending time with his pals. In the meantime, Tristan's name was linked to a Romanian model by the name of Bianca Dragusanu. They've both been seen together in various social settings. Tate is reportedly single as of July 2022 and leading a wealthy lifestyle, according to the sources.
Career, Business And Net Worth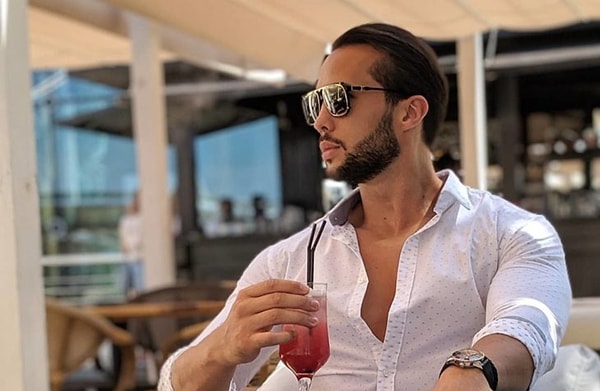 Tristan is famous for his kickboxing skills and has competed in numerous championships. He's competed in a number of kickboxing matches as well. He also worked as a fight commentator for BoxNation and Eurosport-televised events. In addition, he was twice crowned kickboxing champion by the International Sport Karate Association. Tate ended his kickboxing career after that. Later, he started concentrating on his trade and commercial activities online. He's a wealthy businessman right now. In addition to all of this, he is a TV personality who has starred in the British reality series Shipwrecked: The Island.
In California, the United States, Tristan Tate led an extravagant lifestyle. Tate enjoys automobiles very much. Besides, he assembled a variety of expensive vehicles. According to Forbes, he has a net worth of $10 million to $15 million.
Hustler's University was founded and expanded by brothers Tristan Tate and Andrew Tate. The company is based online and offers a variety of online courses on how to make money, meet other businesspeople, and date women. Members also get invites to a private Discord server where they can chat with other members. All of this is accessible for $50 per month.
Through his web business, Tristan Tate and his brother have amassed millions of dollars. Andrew Tate brought to light that Hustler's University had over 80,000 holding members in an interview with Dave Portnoy on July 14, 2022. At a $50 monthly membership fee, this equates to a net income of about $4 million per month. This staggering amount explains why the brothers were able to buy properties and numerous sports and luxurious cars. 
By allowing its members to promote the firm in exchange for financial rewards, special discounts, or access to exclusive content within the business, Hustler's University increases its revenues and attracts customers through affiliate marketing. Together, the two also operate multiple casinos and other companies.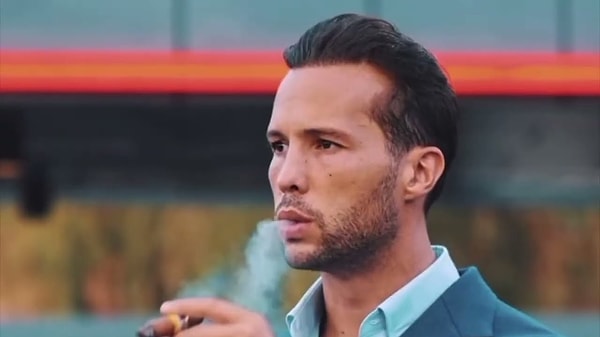 Conclusion
Despite the fact that Tristan Tate is less well-known than his brother, it doesn't mean that he leads a sedate existence or dissociates himself from his fame. Tristan Tate has mostly backed his brother's views despite not being well-known for making similar assertions himself, whereas Andrew is well-known for his controversial ideas and daring statements. Nevertheless, Tristan Tate appears to be involved in the scuffle and accusations alongside his older brother, and if found guilty, he could spend years in prison. Given that the cases are so serious and sensitive—rape and human trafficking—his credibility is in danger of being tarnished forever.
Scroll Down for Comments and Reactions