Who are Lil Durk's Children? A Peek at the American Rapper and Singer's Kids
News
>
Who are Lil Durk's Children? A Peek at the American Rapper and Singer's Kids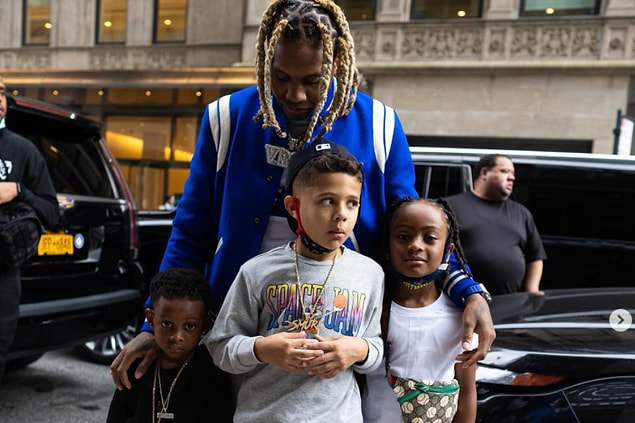 Lil Durk's Personal Life
Born on October 19, 1992 as Durk Derrick Banks, he now takes on the stage name Lil Durk. He had a rough childhood and faced a lot of responsibilities at home since his father got incarcerated when he was just a baby. In some interviews, Durk recalls that there were days where he and his family did not have enough to eat.
When he was a bit older, he dabbled on music and first got his shot to fame through social websites like MySpace and YouTube. He took his career more seriously when he became a father at the very young age of 17. He dropped out of high school and joined a street gang where he eventually got in trouble with the law.
It is quite easy to understand why Lil Durk somehow wound up on the wrong side of the fence when he was in his teens, but at least now, he is trying his best to support his six children. Let us get to know them more.
Angelo Banks and Bella Banks
Angelo and Bella are Lil Durk's first two kids with his ex-wife Nicole Covone. Angelo was born on November 29, 2011 and is Lil Durk's oldest son who he had when he was just 17. Two years later, Bella was born on July 24, 2013. She is his oldest daughter.
Just a few months after Bella was born, Lil Durk and Nicole separated.
Zayden Banks and Du'mier Banks
After Lil Durk and Nicole split, Zayden was born in the same year as Bella. While not much is known about him, he is believed to have been born on November 1, 2013. Du'mier was then born in 2014. The specific date is not known to the public.
Now while Lil Durk's first two kids were born to Nicole, it is quite unfortunate that we do not know who Zayden and Du'mier's mother is.
Skyler Banks
Skyler was born in the same year as Du'mier. Similarly, it is said that Skyler's mother is not known but many speculate that the mother is Tameka Kute. Skyler is Lil Durk's second daughter after Bella.
Willow Banks
Willow is the newest addition to Lil Durk's family. She was born in October 2018 and her mother is India whom Lil Durk started dating in 2017.
The public thinks that Lil Durk is finally going to settle down. Once that happens, it is possible that he will become the stepfather to one of India's children from her previous relationship.