News
Which 'Euphoria' Cast Members Will Reprise their Roles in Season Three?
Which 'Euphoria' Cast Members Will Reprise their Roles in Season Three?
HBO's Euphoria is one of the most controversial and influential TV dramas released recently. And kudos by the way to its six Emmy wins this year, including Zendaya's second trophy for Best Lead Actress in a Drama Series.
Euphoria, which rates at 88% on Rotten Tomatoes, 8.4/10 on IMDb and 91% on Rotten Review, depicts a group of high schoolers struggling to find their identity whilst dealing with drugs, social media influence, money and love issues.
Since HBO confirmed its renewal of the series for a third season, fans have been eagerly anticipating the return of many of the original cast.
Here's what we have in store for you.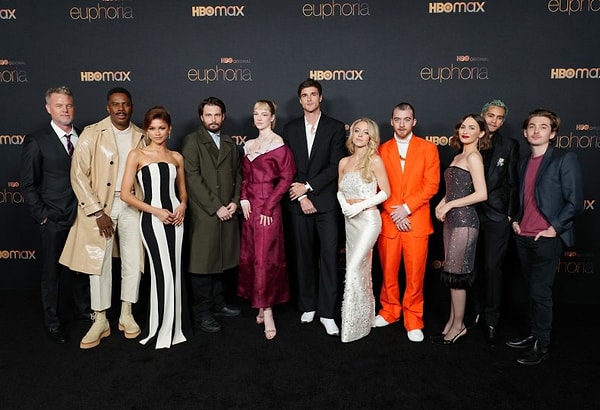 Who Returns to 'Euphoria' Season Three?
Zendaya is definitely reprising her role as the show's lead, Rue. She also stepped in as an executive producer in the second season and is grinding hard for ideas for the new season. 
Zendaya also mentioned having her sweetie Tom Holland make a cameo appearance in season 3, but nothing has been officially confirmed yet. 
Other returning casts include Sydney Sweeney as Cassie, Hunter Schafer as Jules, Alexa Demie as Maddy, Maude Apatow as Lexi, Angus Cloud as Fez and Jacob Elordi as Nate. 
Chloe Cherry, Colman Domingo and Storm Reid may also reprise their roles, but sources haven't confirmed yet.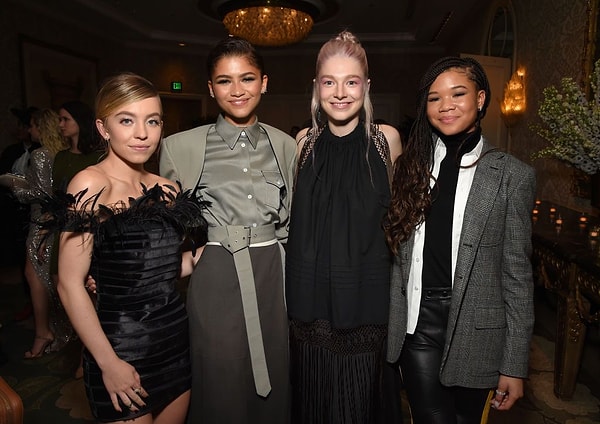 Barbie Ferreira Won't Return
Fans of the edgy plus-sized Kate Hernandez, portrayed by Barbie Ferreira, are still coming to terms with the fact that she won't return in season three.
While it's not clear why Barbie chose to part ways with the show, many speculate that it may have been fueled by her feud with the director Sam Levinson.
Yes, season two's filming wasn't all sunshine and roses for the 25-year-old actress as she constantly came to blows with Levinson over her character's storyline. Barbie voiced her disappointment with the direction Kat Hernandez was taking, which caused tensions to reach an all-time high behind the scenes.
As a result, Levinson chopped most of her lines, and we saw less and less of Kat in the second season, a character that had journeyed to become enigmatic and special in the premiere season.
While it's sad to see Barbie depart from the show, no worries, as the star's career still remains intact. She recently scored herself a new gig, working alongside Ariana DeBose in Prime Video's psychological thriller film, House of Spoils.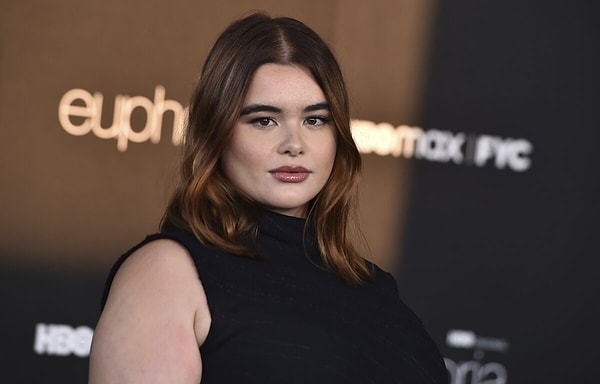 What's the Production Status of 'Euphoria' Season 3?
With filming still underway, the show hasn't announced a release date for its third season. 
Moreover, with the stars' increasing popularity, chances are scheduling conflicts could drag the new season release date. Jacob Elordi sets to play Elvis in an upcoming movie, while Hunter Schafer will appear in a new instalment of the Hunger Games franchise.
Zendaya also spoke about the probability of a time jump where the characters are more mature than their teenage age. This leaves fans to speculate whether season three will be the last of the show. 
Casey Bloys, HBO's Chief Content Officer, stated in the past that Euphoria had a time limit because of the characters' age. He was concerned about actors in their 20s and 30s playing high schoolers but said that he trusted Levinson to deal with a natural end of the show.
Needless to say, we could be looking at the last season for the show, with the potential to cast younger faces if the director chooses to extend.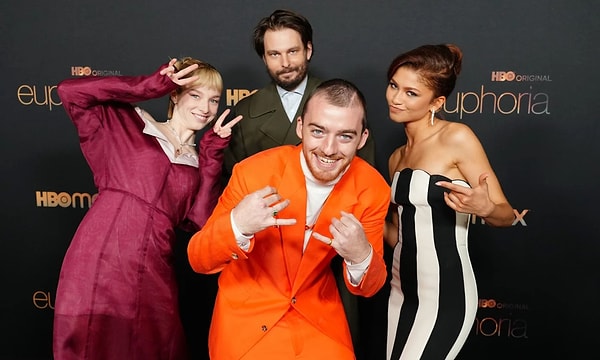 What to Expect from 'Euphoria' Season 3?
Colman Domingo, who played the recurring character Ali Muhammad on the show, hinted at what to expect from the upcoming season, saying that it'll involve 'big swings'.
He told Deadline, 'Sam Levinson and I talked in-depth about it, and he mentioned the arcs of all the characters involving expanding and re-examining them. I think Sam is going to take some big swings with season three.'
"Sam is the kind of person who once there's an expectation of his show, he wants to surpass that expectation because he truly is an exemplary artist that delivers some compelling storytelling," Domingo added.
Scroll Down for Comments and Reactions