News
What is Lady Gaga's Net Worth: Does She Own a Company Now?
What is Lady Gaga's Net Worth: Does She Own a Company Now?
Lady Gaga, whose real name is Stefani Joanne Angelina Germanotta, began as a musical prodigy at the age of four. At this early age she played piano exceptionally. At the age of 14, she gave her debut performance in a nightclub in New York City, launching her music career.
Lady Gaga's versatility and "Einstein" abilities made herself a Mother Monster of the entertainment and business industries and became one of the richest celebrities in the world.
What is Lady Gaga's Net Worth?
Lady Gaga's net worth is estimated by CelebrityNetWorth.com to be $320 million.
Let's explore more closely at how this self-made superstar accumulated such a huge fortune.
Lady Gaga as a Concert Artist and Performer
On the list of the Highest Paid Women in Music for 2019, Lady Gaga came in at number eight. Although Mother Monster makes money in other ways other than through music.
The 'Poker Face' singer burst onto the scene in 2008 with her iconic first album "The Fame". She made US$3.5 million from her first world tour, "The Fame Ball". Her 2009 to 2011 "Monster Ball" tour which was by far her biggest tour earned her $227.4 million. In 2012, her shortened "Born This Way" tour brought $125 million in her pocket. And despite the significantly reduced size of her 'Joanne' tour, the celebrity nevertheless made $95 million in ticket sales, according to Billboard.
When she revealed her 74-show residency in Las Vegas in 2017, Lady Gaga became a member of an elite club. She reportedly earned $1 million USD per performance, increasing her lifetime live performance income to nearly $500 million. Only four other females—Madonna, Celine Dion, Britney Spears, and Beyoncé—have accomplished that.
Lady Gaga as a Product Endorser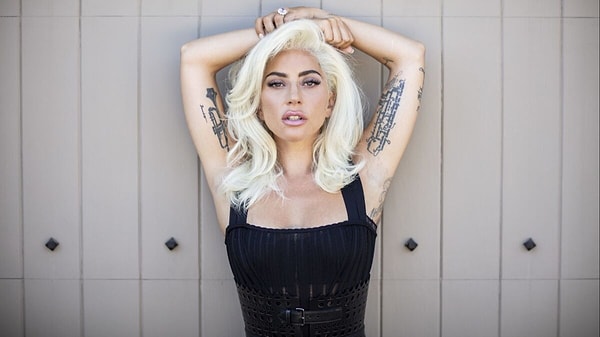 Lady Gaga is adept at securing her popularity. She has received significant endorsement contracts with a variety of equally significant companies including Virgin Mobile, Barnes & Noble, Versace, Google Chrome, MAC, and Bud Light. 
Not to mention that she was appointed as creative director of Polaroid, which is safe to assume that she received a sizable salary from. Oh, and don't forget about her incredibly famous partnership with Oreo for the introduction of her Chromatica-themed cookies.
Lady Gaga as an Entrepreneur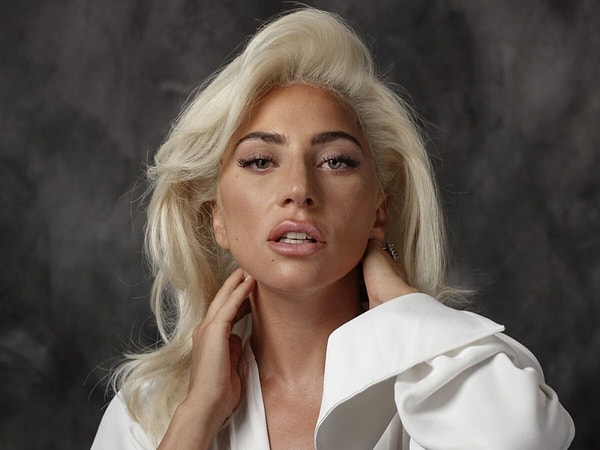 Nobody dresses up like Gaga, therefore it makes total sense that she would enter the cosmetics industry. In 2019, she launched her own cosmetics brand, 'Haus Labs' with her longtime makeup artist Sarah Tanno, following in the footsteps of her good friend Rihanna. This earned a cool US$141 million in 2020 – the third best-selling celebrity make-up brand behind Rihanna's 'Fenty' and Kylie Jenner's 'Kylie.'
The products are both vegan and free of animal testing. The liquid 'eye-lie-ner' and sparkling lipstick cost $20 and $10, respectively, and are priced between drugstore and prestige goods. The line was first made available for pre-order on Amazon Prime Day, and according to Allure, sales were sufficient to place the brand in the top 10 best-selling categories overall.
Back in 2012 and 2014, the multi-awarded artist also released two fragrances, 'Fame' and 'Eau de Gaga,' which earned at least US$1 billion in sales.
Lady Gaga as an Actress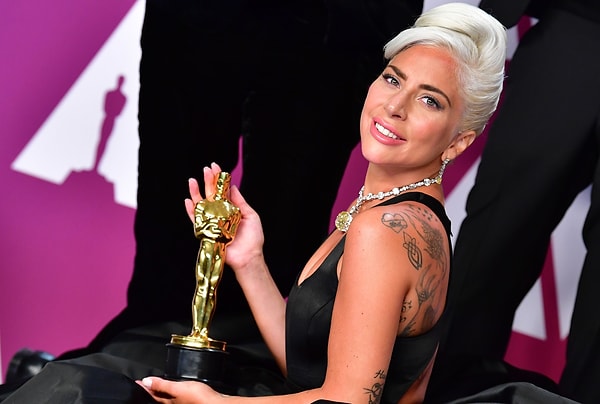 Let's not overlook Gaga's illustrious acting background. The Oscar winner made anywhere from $5 to $10 million for her part in the year's biggest hit, 'A Star Is Born.' She earned a Golden Globe for her 12-episode run on the fifth season of 'American Horror Story,' for which she presumably earned a seven-figure salary. She also co-starred with Adam Driver in the Oscar-nominated movie 'House of Gucci,' which is said to have grossed close to $157 million globally.
More recently, it was revealed that the celebrity will star with Joaquin Phoenix in the second Joker film, which is officially named 'Joker: Folie à Deux.' According to Billboard, fans felt very convinced that she would be playing Harley Quinn when she tweeted the teaser on Twitter. 
Lady Gaga as An Estate Owner
In 2014, Lady Gaga paid US$23 million for the expansive Malibu mansion that she adores and refers to as her 'gypsy palace.' The opulent 10,270 square foot home features an 800-bottle wine cellar, a saltwater infinity pool with views of the ocean, stables for horses, and a private bowling alley. According to Curbed New York, Lady Gaga previously rented a penthouse in New York City with views of Central Park for about $22,000 per month.
Also held by Gaga was a $5.25 million eccentric Tudor-style estate in the Hollywood Hills that had once been Frank Zappa's home and had a recording studio inside. She sold Mick Jagger's daughter the property last year. She also acquired a lavish Fitzrovia apartment in London in 2012 and a beautiful Chelsea townhouse for US$30 million in 2018.
Lady Gaga as an Aficionado
Michael Jackson's crystal glove and the jacket he wore in the legendary music video for the song 'Ba'd were among the 55 pieces of famous memorabilia that Gaga spent around $1 million on, making headlines in 2012. Not only that, she also won a charity auction by placing a winning bid of US$133,000 on a dress created by the late fashion designer (and close friend) Alexander McQueen.
Moreso, the singer bought her first horse, Arabella, in 2015, which resides in the stables with her Malibu property. She also proudly owns three French bulldogs, each of which is estimated to be worth up to $10,000, and she once spent $60,000 on 27 koi fish that were imported from Japan.
Her collection of automobiles might be worth US$1.8 million. This refined supermodel collects rare, vintage vehicles. She has been photographed driving a restored 965 Lincoln Continental convertible estimated to be worth US$330,000 and a 1969 Chevrolet Nova SS estimated to be worth US$275,000. 
So, after learning about her life's accomplishments and fortune, who wouldn't wish to be Lady Gaga? Drop your comments below.
Scroll Down for Comments and Reactions