News
What does Glizzy Mean on Tiktok?
What does Glizzy Mean on Tiktok?
Learn the true meaning of this new trending word on TikTok.
What is "Glizzy" on Tiktok?
The way TikTok collects its audience with a hashtag sometimes gives parents uneasiness because some of them appear to be R-rated and are not suitable for young audiences. R-rated means it is not suitable for children or young audiences because of the forms of violence, the use of language, and other sexual activity. With misleading information about this type of hashtag and the way TikTokers use the hashtag # glizzy, parents are eager to learn what this hashtag means.
But most of these things happen because of the confusion in the slang terms. They appear to mean something other than what they are supposed to mean.The Glizzy brought so much confusion and distress to the public, especially to parents. That is why it is indeed essential that we understand and know the real meaning of these new terminologies.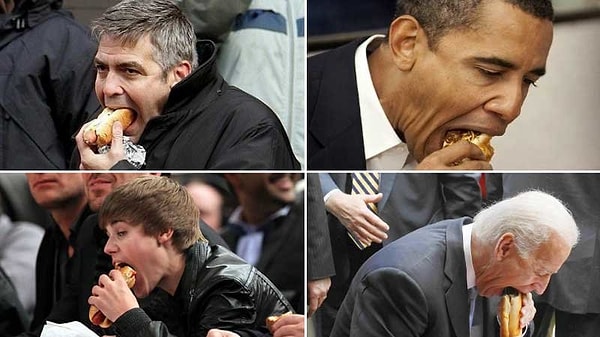 If you are a parent and having a hard time overthinking the meaning of this hashtag, there is nothing to worry about the #glizzy because the slang term is only referring to a 'hot dog' or a sausage. It can also refer to a Glock or another type of gun. Some of these # glizzy videos have over 2 million views on TikTok and show a man trying to catch a 'glizzy' in his mouth.
On TikTok, the # glizzy has recently received over 700 million views, and the # glizzygobbler has received over 200 million views.The term 'glizzy gobbler,' on the other hand, refers to an individual who eats numerous hot dogs or eats them in an aggressive or fast way. They gathered a lot of attention and views because of their ability to eat a massive number of these sausages.
Trending Topics on TikTok
Due to the app's popularity, many audiences are influenced and convinced to follow what is new and what is trending on TikTok. As the app has gender restrictions but won't operate unless it is set up, any user can create and watch videos on TikTok without consent. TikTok created a portal for minors to have access to the world of adults. Because of this, they did things and ways that should only be for adults.
One of the most prominent examples is # premaritalsex and # teenagepregnancies.This kind of trend creates a negative impact on the lives of people and society. The way they share their stories on TikTok is meant not just to convince the young audience but also to tolerate their behaviors online. Videos of young couples having relationships are also confusing the young audience about the right netiquette.
By allowing minors to have access to this kind of curiosity, they can be exposed to bad habits. Drinking alcohol, smoking, vaping, and even exposure to too much body on camera can lead them to negative lifestyles and behaviors. As an adult, we must be responsible for the entertainment we provide to the young audience.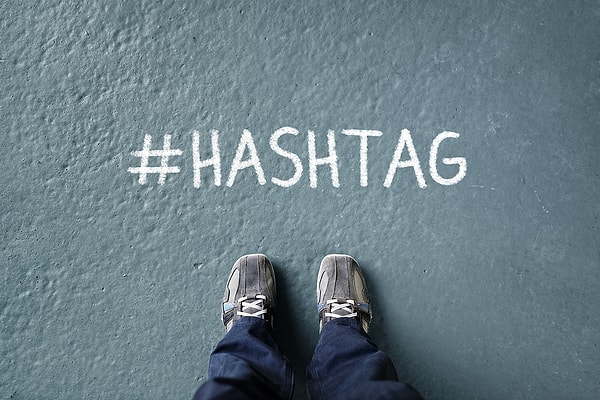 How to turn on restricted mode on TikTok?
As a parent, it is important to limit the amount of information that our children view online, especially on TikTok. By limiting the things they view online, we can ensure that they are protected from the new trends that are not suitable for their age. Here are the instructions on how to turn on restriction mode on your child's device.
Open TikTok and tap on 'Me' in the bottom right corner of your screen.

Tap the three horizontal dots icon on the top right corner of your screen.

Search for and tap on Digital Well Being.

Then tap and turn on Restricted Mode.
You can turn off the restricted mode found in the same settings.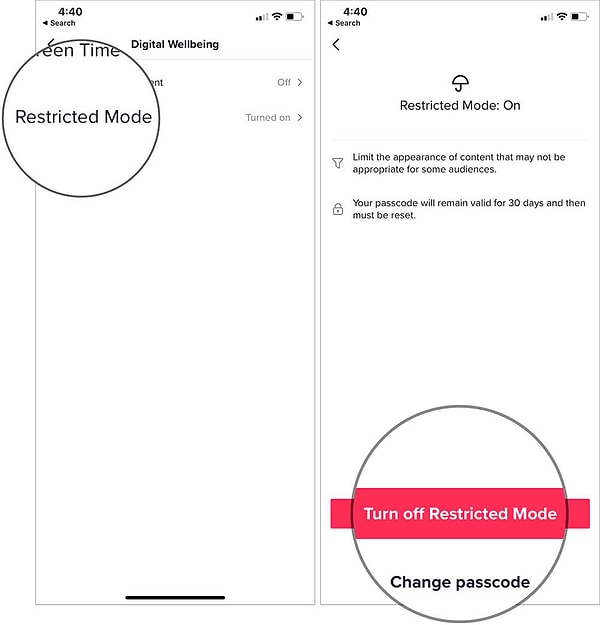 Nowadays, social media platforms like YouTube, Facebook, and TikTok play a big part in the lives of most adolescents. It is indeed disturbing the way these apps influence, affect, and dominate the minds and lives of the users. Though in some aspects, they contribute to establishing connections between youth, they still create discoveries for them that can hurt the way they communicate to the public.
TikTok is a social media app that allows users to make and watch 15–60 second videos online and is very popular due to its creative music, sound effects, and filters. It is undeniably addictive due to the app's ability to create fast and high-quality videos. Numerous users are addicted to its entertainment and the content created by video creators. As of now, there are about 2.5 billion users worldwide who have installed and are using this application. Can you even believe how popular this app was?
It is now even more popular because of the communication between the viewers and TikTok creators, wherein they give advice, tips, and reviews on different topics. These TikTok creators are now termed 'influencers.' They gather constant viewers or audiences that can go along with the content they are creating. Influencers give opinions about products, feedback about movies, and sometimes provide information about a certain place.
Some advertisements and promotions for different brands are now on TikTok because of the reviews made by the influencers. Companies think that influencers can persuade their followers to buy their products online. The marketplace for this type of product is online platforms, and businesses choose to introduce their products on these systems due to the large audience.
Scroll Down for Comments and Reactions