'Weekend at Bernie's' Comes to Prime Video
Doesn't time fly when you're binging? Just the other day, we
were reviewing a list of movies to watch in January and boom! It's March.
Well, it's March now and a classic film coming to Prime
Video today is Weekend at Bernie's. If you're a fan of the comedy sitcom
series, How I Met Your Mother, then you can probably guess in which episodes
Weekend at Bernie's was referenced- Season 8 Episode 18 and Season 9 Episode
18.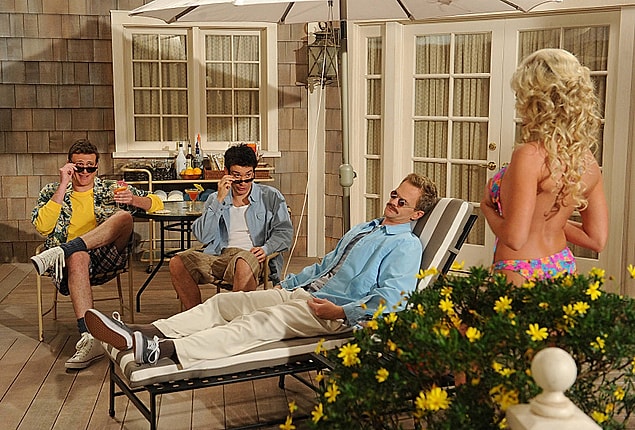 Synopsis
Weekend at Bernie's is a 1989 dark comedy film loosely based on Jorge Amado's 1959 novel The Two Deaths of Quincas Wateryell. Ted Kotcheff directed the film, while Robert Klane wrote its screenplay. 
The movie stars Larry Wilson as Andrew McCarthy and Richard Parker as Jonathan Silverman as young employees of an insurance company. The two go to visit their boss Bernie at his beach house only to find him dead. They carry their boss around as if he were alive so that people don't find out he is dead, leading to them being falsely accused. But they also discover that Bernie had arranged their assassination to cover up his money laundering.
Who Casts
In addition to the two main characters, Weekend at Bernie's features Terry Kiser as Bernie Lomax, Catherine Mary Stewart as Gwen Saunders, Louis Giambalva as Vito, Don Calfa as Paulie (Vito's hitman), Catherine Parks as Tina (Vito's girl), Greg Salata as Marty (Vito's assistant), Eloise DeJoria as Tawny, Ted Kotcheff as Jack Parker (Richard's dad), Margaret Hall as Bernie's secretary, Mark Kenneth Smaltz as Harris (security officer) and Jason Woliner as Bratty Kid.
Reviews
Though Weekend at Bernie's received mixed reviews, it grossed $30 million on a budget of $15 million. It also inspired a follow-up Weekend at Bernie's II, released in 1993.
Weekend at Bernie's is the kind of movie you watch for the silly moments and light laughs. So, don't take the negative reviews too seriously. Just kick back with a beer, some friends over and reminisce.