News
'Wednesday' Series Coming to Netflix: Release Date, Cast, Trailer, and More!
'Wednesday' Series Coming to Netflix: Release Date, Cast, Trailer, and More!
Wednesday: An upcoming American horror-comedy and a new Addams Family-inspired series starring Jenna Ortega as Wednesday Addams is scheduled to premiere on Netflix in November 2022. Here's everything we know so far.
The iconic Tim Burton, who is previously known to have been produced by MGM Television, will act as both an executive producer and director for the new Netflix Original family fantasy series titled Wednesday, joined by Jon Glickman, Andrew Mittman, and Gail Berman as co-producers. Netflix defeated all of its rivals in the bidding war to secure the exclusive global distribution rights to the program. The show is written by Smallville creators Al Gough and Miles Millar. It will be a significant turning point in Tim Burton's career when Wednesday, his first TV effort as a filmmaker, is released. Below is our full preview of this exciting Netflix series Wednesday that you have to know about, including the storyline, casting, release date, etc.
'Wednesday' Plot
Wednesday Addams's shenanigans as a high school student at Nevermore Academy, a peculiar New England boarding school, are well known. Wednesday tries to get the most out of her growing psychic ability, put an end to a horrible killing spree that has scared the neighborhood, and solve the supernatural mystery that happened to her parents 25 years ago. She also has to figure out how to deal with the new and very complicated relationships she has made at Nevermore.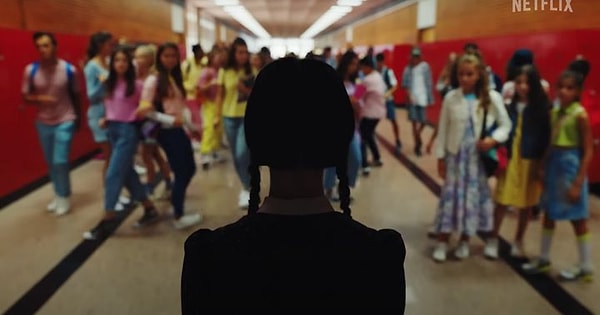 Synopsis
Wednesday Addams, whose real name is Willa, is starting a new chapter in her life at the academy, the two-hundred-year-old boarding school that her parents attended after getting kicked out of a total of eight schools in five years. Willa, though, is already planning to leave their school because she doesn't want anything to do with it. However, unlike any other school she has ever attended, this academy is unique. The Fangs (vampires), the Furs (werewolves), the Scales (sirens), and the Stones are the four main cliques of the school. Moreover, it's the piece of the puzzle that reveals murky information about her background.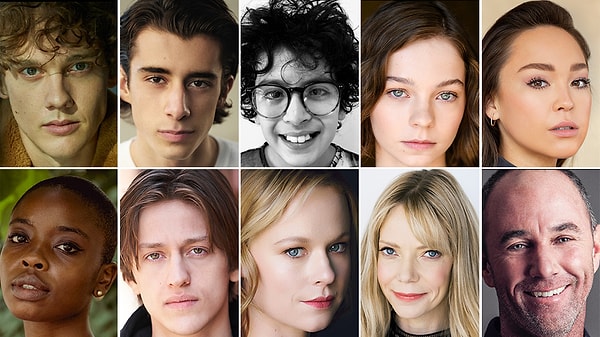 Jenna Ortega will be the one who portrays Wednesday Addams' role. Since playing the iconic role, Netflix subscribers should be familiar with her right now. Ortega has starred in a number of original Netflix series. She is best known for her appearances as Phoebe in The Babysitter: Killer Queen, Katie Torres in Yes Day, and Ellie in You's second season. She also provides Brooklyn's voice in the well-known Jurassic World cartoon series, Camp Cretaceous. 
Outside of Netflix, Ortega has been in a number of well-known movies, such as the Marvel Cinematic movies: Iron Man 3, Disney's Elena of Avalor, and the CW's Jane the Virgin. In fact , during Netflix's Geeked week, we finally had our first sight of Jenna Ortega as Wednesday Addams! Both old and new fans of the Addams Family should be excited to see Ortega in action!
Finally, we had our Morticia and Gomez Addams cast on Wednesday, but it took a little longer than we had anticipated. The Welsh actress Catherine Zeta-Jones will play the legendary character Morticia Addams. Then, Luis Guzman will play the role of Gomez Addams, Morticia's husband in the series.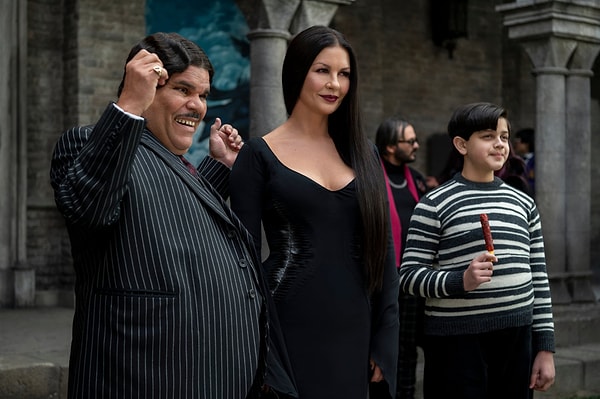 Who are the other casts of 'Wednesday'?
Additional cast members include the following adults and students:
The Adults
Gwendoline Christie plays principal Larissa Weems, who often picks a fight with Willa because she sees her as nothing more than a troublemaker. She gives the impression that she is friendly and open, but she is hiding how she really feels.
Thora Birch, who's portraying Ms. Tamara Novak, the only human instructor at the academy, She's an A.P. Bio teacher who is smart, eccentric, and insightful. She feels a special connection to Willa.
Dr. Valerie Kinbott is played by Riki Lindhome. His character is a quirky professional therapist who soon shows a lot of interest in Willa (Wednesday), the newest patient. Dr. Kinbott is smart and thoughtful, and he likes taxidermy, Diptyque candles, and cashmere ponchos.
Sheriff Donavan Galpin, one of the students' single fathers, has been portrayed by Jamie McShane. The passage of time has taken its toll on the sheriff, turning him into a cynical and irritated man who frequently acts violently toward his son. He soon became obsessed with grizzly killings in the school after a series of murders happened in the academy.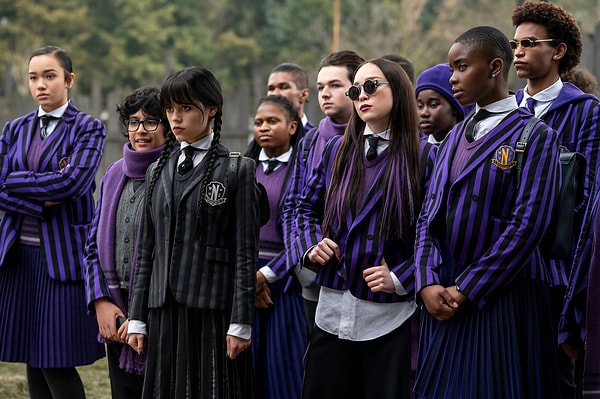 The Students
Emma Myers portrayed Enid Sinclair, a cheerful werewolf and Willa's roommate. Enid is the full opposite of Willa; she adorned the school's purple uniform with brightly colored items.
Xavier Thorpe has been cast as Percy Hynes White, a wealthy and privileged young man who falls in love with Willa.
Bianca Barclay, a siren regarded as school royalty, is played by Joy Sunday. Willa and Bianca are always at odds with each other, but behind her tough exterior is a person whose life has not been easy.
Sheriff Donavan Galpin is portrayed by Hunter Doohan as Tyler Galpin, a sensitive and intelligent young man who struggles because of his poor relationship with his father (Sheriff Donavan Galpin). Tyler plans to leave the community permanently when he graduates from high school. In addition, Tyler is a human being who works part-time at the neighborhood cafe.
'Wednesday' Netflix Release Date
Netflix finally announced that the series will premiere on November 23, 2022. It means that in less than 2 months, you can start bingeing the whole season!
'Wednesday': Limited Series or not?
It's currently unknown if Wednesday will only be available on Netflix for one season. However, without a doubt, Wednesday will be one of the biggest Netflix Originals since Stranger Things, The Umbrella Academy, and The Witcher in terms of viewership and certainly one of the most popular titles overall. Tim Burton, the series' showrunner, director, and executive producer, is likely to have a major say in the decision to make a second season.
How many episodes are there on Wednesday?
The first season of Wednesday will consist of a total of eight episodes, which has already been confirmed.
Each episode has an approximate 60-minute runtime.
What is the current state of production for Wednesday?
'Post Production' is the current official production status as of July 6, 2021. The project's principal photography took place in Romania in September 2021.
Prior to wrapping up on February 10th, 2022, filming continued through the fall and winter.
Finally, Netflix announced that Wednesday will premiere on November 23, 2022!
Wednesday Addams | Official Teaser | Netflix
Scroll Down for Comments and Reactions