News
Was Harry Styles' Starbucks Drink for "As It Was" even Real??
Was Harry Styles' Starbucks Drink for "As It Was" even Real??
Harry Styles and Starbucks fans were all over social media trying to piece together little breadcrumbs of information if there is indeed a partnership brewing between the two powerhouse brands.
The alleged partnership between the former One Direction singer and Starbs was said to be in celebration of Harry's latest sure-fire hit "As It Was." Rumor or not, the response was overwhelming with fans heading over to their favorite coffee shop for their caffeine fix, and to see for themselves if there was indeed any semblance of a Harry Styles product.
If his Instagram post for his latest single is any indication, just the mere mention of a possible Starbucks collaboration- speculation or not, has been successful. 
More than 7 million fans dropped a heart in Harry's IG post featuring him in a red bedazzled jumpsuit- that's a pretty high number even for THE Harry Styles.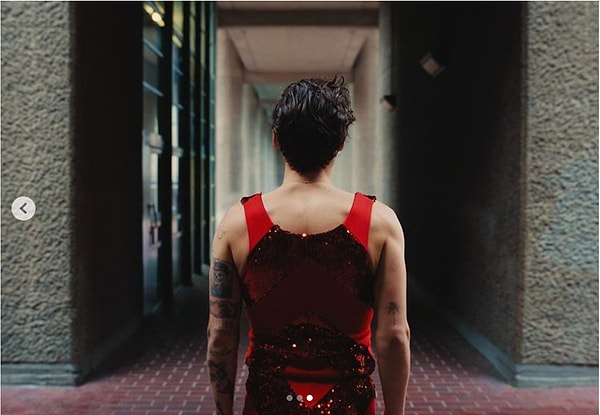 True or not, the mere speculation, and the dozens of rumors of what a Harry Styles Starbucks drink could be, seems to have already achieved any promotional gimmickry the partnership between the two aimed to achieve. 
This isn't the first time the two brands found themselves intertwined and going viral- much to the delight of Harry Styles and Starbucks fans.
In January 2020, Tiktok user @Fridasakaj went viral after posting a picture of a barista who is the absolute split-image of Harry Styles.
Fans went crazy at the lookalike- and asked him more than once if he was indeed the former One Direction singer.
While it was all good fun, it did do wonders for both Harry and the Coffee franchise, even landing mainstream media coverage from the likes of Metro in the United Kingdom.
So the question on everyone's mind now is, when, where and what will be the first Harry Styles and Starbucks collaboration? The fans are ready.
Harry? Starbucks? Your move.
Scroll Down for Comments and Reactions