News
'Warrior Nun' Season Two Out Today on Netflix
'Warrior Nun' Season Two Out Today on Netflix
It's been over two years since Netflix launched the first season of Warrior Nun, and the second season is soon approaching. The show is based on Ben Dunn's book, Warrior Nun Areala. 
Season one, which landed in July 2020, managed an impressive score of 76% audience score on Rotten Tomatoes, with a 68% Tomatometer and a 6.9 out of 10-star rating on IMDb. 
The scores must have been why Warrior Nun received its renewal for the second season a month later- that was fast! Unfortunately, the COVID-19 pandemic caused a long delay in season two's launch.
About 'Warrior Nun' Season Two
Warrior Nun follows the story of a nineteen-year-old orphan, Ava Silva, who becomes part of the old Order of the Cruciform Sword after 'resurrecting' in a morgue. 
The previous season saw Ava on an intense mission to fight evil from all corners. Although the adventure hasn't changed significantly, the upcoming season promises more powers to Amber, which directly exposes her to greater missions.
Trailer
Netflix has provided the official trailer through its main YouTube Channel for more descriptions concerning the upcoming season. The trailer, which is 2 minutes and 4 seconds long, starts with Amber blaming herself for Adriel's escape from jail. 
The trailer showcases intense, action-packed scenes with Amber landing into new missions, including tackling Adriel's efforts to create a dominant religion on earth.
The Show Creators
Warrior Nun is created by Simon Barry, who also chief produces alongside Robert Burke, Dean English, Jet Wilkinson, and Stephen Hegyes. 
The show producers include Todd Giroux, Matt Bosack, Peter W. Soler, and Zack T. Gangnes. Warrior Nun is a Reality Distribution Field production.
Who Casts 'Warrior Nun' Season 2
The series boasts several talented characters such as Alba Baptista playing Ava Silva, Thekla Reuten playing Jillian Salvius, Toya Turner acting as Sister Mary, Lorena Andrea enacting Sister Lilith, Kristina T-Young as Sister Beatrice, Olivia Delcán as Sister Camila, and Tristán Ulloa as Father Vincent. 
Other characters include Richard Clothier (Cardinal William), Jack Mullarkey (Miguel), Meena Rayann (Yasmine Amunet), and Sylvia De Fanti (Mother Superior). Melina Matthews, Fred Pritchard, Oscar Foronda, Sinead Maclness, Alberto Ruano, and Frances Tomelty join the show as guest characters.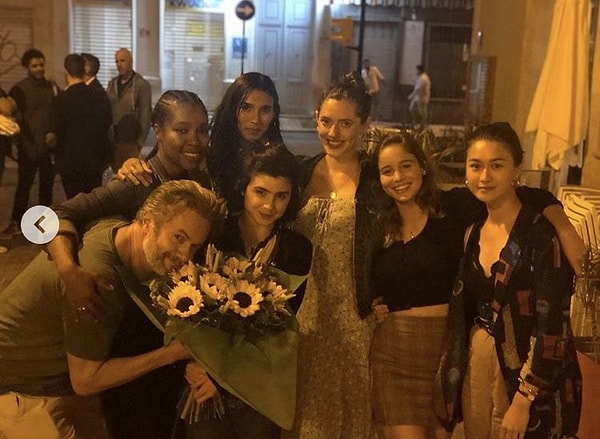 Release Date
The second season of Warrior Nun will arrive on Thursday, November 10th, with probably ten episodes as in its predecessor. Fans can catch the first season on Netflix as per its streaming charges. 
Netflix charges $6.99 for ad-supported streaming and $9.99 for the ad-less buffet. The streamer also has standard and premium streaming options of $15.99 and $19.99, respectively.
Scroll Down for Comments and Reactions