Underrated Australian Sub Pop Mastery - Here's The Rundown on Rolling Blackouts Coastal Fever
News
>
Underrated Australian Sub Pop Mastery - Here's The Rundown on Rolling Blackouts Coastal Fever
The Seattle, Washington record company Sub Pop, known for its top-notch slate of indie bands, will release the third record from Rolling Blackouts Coastal Fever on May 6th, 2022. Though they have flown mostly under the radar save for one breakout single, this Australian band deserves further attention from the world at large, with a catchy three-guitarist/three-vocalist vigor and surprisingly sharp songwriting to match.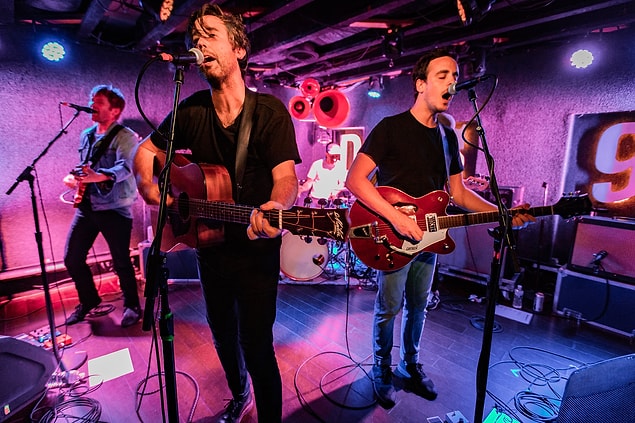 The Sonic Origins of Rolling Blackouts Coastal Fever
Closest in sound to bands like The Feelies, who played jangly alternative rock in the 1980s, Rolling Blackouts Coastal Fever have slowly progressed through four concise recordings into a band that defies past conventions just enough to only exist in the present. The penchant for early-80s inspirations extends into left-of-center pop akin to The Go-Betweens, somehow riding the line between fuzzy nostalgia and slick modern indie appeal. The cult legacy left behind by these past groups now supplies bands like R.B.C.F. with financial support to enliven their production, resulting in the pinnacle of everything the non-mainstream pop bands had strived for in their day.
Praise for 'Hope Downs' and 'Sideways to New Italy'
On Rolling Blackouts Coastal Fever's debut full-length LP, songs like "Talking Straight" and "Mainland" finally brought together everything the band's first two EPs had promised. Each track has a balance of messy and tight that sounds like it could top the indie charts. While the guitars ring out with an amped-up bristle and a hazy, unfiltered atmosphere drones throughout, the vocals are crisp even when snarky and the drums are propulsively engineered. The second album, released in 2020, proved they could make lightning strike twice, getting more inventive in their songwriting displays and refining the sound even better than the first time around.
The Future of R.B.C.F.
Staying punky enough to not be mainstream and poppy enough not to reject the idea, Rolling Blackouts Coastal Fever hones the love of decades of indie-pop tradition into some of the most perfectly crafted alternative songs of the last few years. Seeing the bandleaders and their three-pronged guitar glory is also a must for avid concertgoers; listeners in Europe and the U.S. can catch them on tour later this year. "The Way It Shatters" is the first new track of the year for this exceptional band, staying true to the firm conceptual focus guiding the group into their third album.