News
Top 10 Longest-running TV Shows
Top 10 Longest-running TV Shows
TV shows are a staple when it comes to modern entertainment. Nothing beats arriving home from school or work and tuning in to Peacemaker. Each of us has our own favorites, and our viewership is what keeps these shows running. Some shows are so popular that they are aired for over a year or two. 
But there are exceptional ones, special TV shows that etch themselves into the very heart of their audience. There are TV shows that have been running for many, many years, even decades. Here are the longest-running TV shows that most of you love. So get ready to feel nostalgic and be shocked.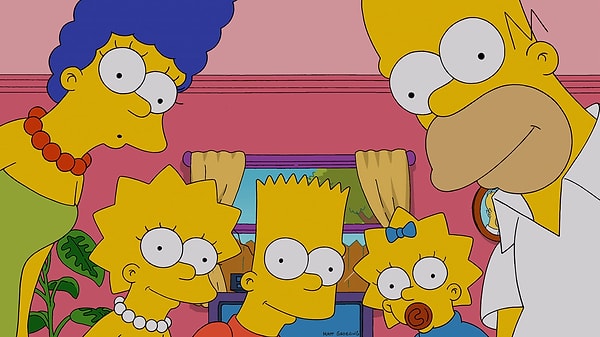 The Simpsons (December 17, 1989- Present) 33 Years
Who would've expected a measly animated series about an odd-looking family would turn out to be the longest-running TV show of all time? The Simpsons premiered on December 17, 1989, and the show is still going strong today. It is now in its 33rd season and has been renewed for a 34th, ensuring that it will run until at least 2023. The Simpsons is an animated primetime sitcom about the antics of a clumsy and semi-dysfunctional nuclear family residing in the fictional town of Springfield, whose clumsiness and habits are super relatable to every middle-class citizen. Not to mention the multiple times that they predicted the future. The run of The Simpsons is in a league of its own.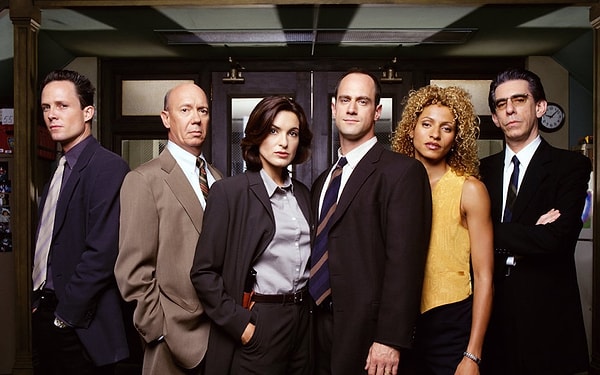 Law and Order: Special Victims Unit (September 20, 1999 – Present) 23 Years
On September 20, 1999, the first episode of Law & Order: Special Victims Unit aired. This show has reached its 23rd season with a total of 516 episodes. Also, this television series is the longest-running prime-time US live-action series in history. The second show premiered on NBC on September 26, 2019, ended on April 23, 2020, and is still making new episodes. This is the first live-action prime-time drama that has ever aired on television, and it premiered in the 1990s. It's an American crime drama television series created by Wolf Entertainment for NBC. The drama was shot on location in New York and illustrates the sometimes-complex process of judging crime, which is frequently dependent on current headlines as well as guilt or innocence.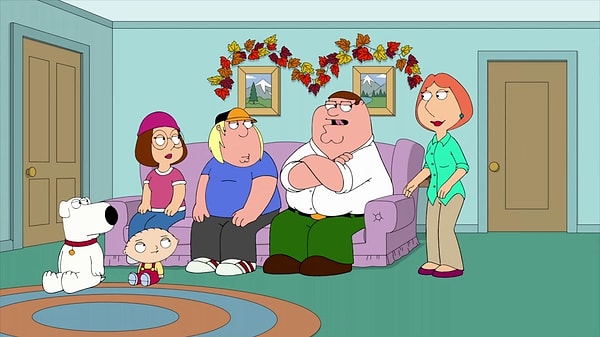 Family Guy (January 31, 1999–Present) 23 Years
This unbelievably long show is an American adult animated sitcom. Family Guy was created by Seth MacFarlane for the Fox Broadcasting Company. The first episode of Family Guy, Death Has a Shadow, aired on January 31, 1999. The show debuted to a whopping 22 million viewers and immediately generated controversy regarding its adult content. It has 20 seasons and 400 episodes, and the most recent episode aired on May 22, 2022, and the episodes are still being produced. This show is all about twisted and politically incorrect events that a normal middle-class family faces on a day-to-day basis. The animated series features the adventures of the Griffin family and has been running for over two decades!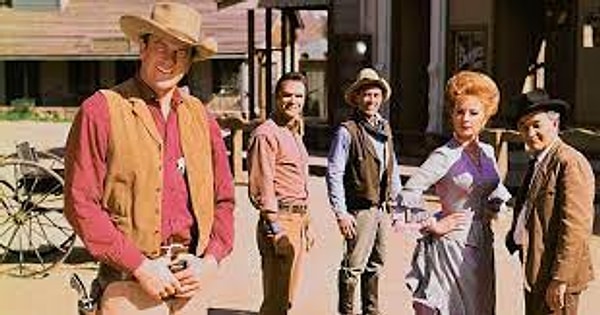 Gunsmoke (September 10, 1955 – March 31, 1975) 20 Years
On September 10th, 1955, CBS launched Gunsmoke, an American television Western-themed show that became one of the most popular prime-time television series in history. Gunsmoke aired for 20 seasons and 635 episodes until March 31, 1975, when it was cancelled. For the daylight Dodge City sequences in the drama series Gunsmoke, an outside stage was used. Marshal Matt Dillon, the show's primary character, is in command of Dodge City, a lawless frontier town. On a daily basis, he had to deal with cattle rustling, gunfights, brawls, standoff tactics, and land fraud. The television series grew out of the long-running radio series of the same name, despite the fact that they were both only on the air for a short period.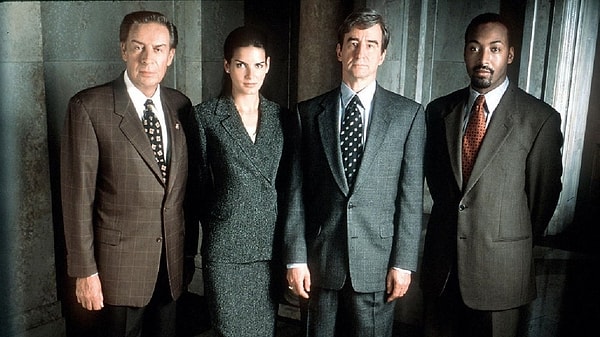 Law and Order (September 10, 1955 – March 31, 1975) 20 Years
Just like its spinoff series Law and Order: SVU, Law, and Order did have a great run but it also came with interruptions and hindrances. It is however undeniable that the original is very popular as well. After all, it lasted for 20 seasons and 456 episodes with spinoffs and a movie to add.  The first episode of Law & Order aired on September 13, 1990, and the show's 20th season ended on May 24, 2010. Law and order follows the investigation and trial of a crime from the perspectives of the police and the prosecution. As lives are on the line, the drama was shot on location in New York City and depicts the sometimes-complex process of establishing guilt or innocence.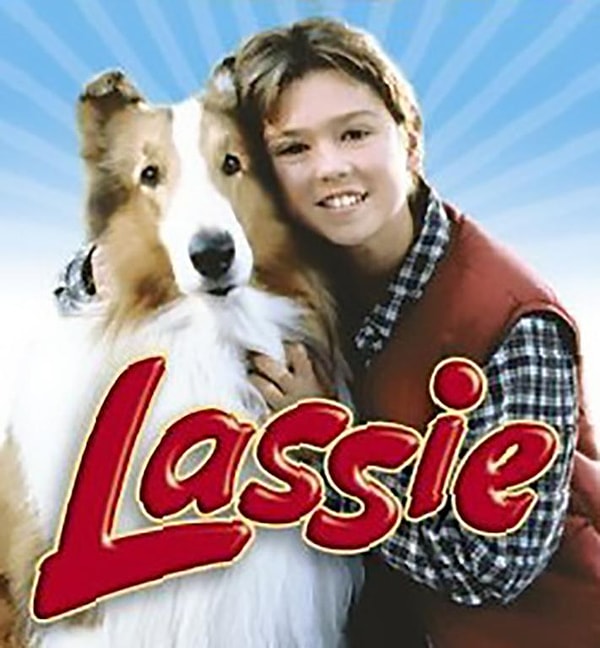 Lassie (September 12, 1954 – March 25, 1973) 19 Years
Lassie, a television show that aired for 19 seasons and 591 episodes, premiered on September 12, 1954. As a result of these decisions, Lassie was rescheduled for 8 p.m. For nineteen years, Lassie has been broadcast at 7 p.m. This move was deemed unsuitable for the show's young demographic by the producers, and because of this, the show was taken off the air. The series ended on March 24, 1973, with the final episode.
An incredible television show that teaches us that dogs are more than simply pets; they are our best buddies. The show follows the exploits of a collie and her human and animal companions.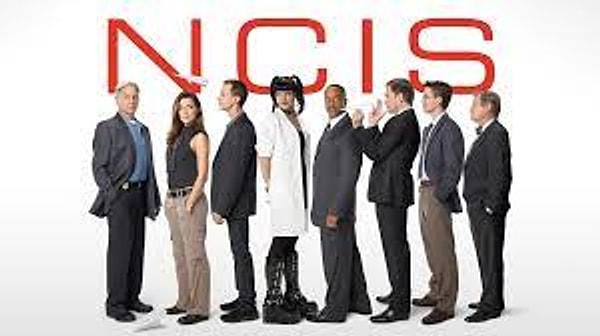 NCIS (September 23, 2003 - Present)19 Years
Between September 23, 2003, and May 25, 2004, CBS aired the American police procedural program NCIS. The final season of NCIS premiered on November 17, 2020, although the show will return in 2022–2023. NCIS is in its 19th season, with 434 episodes, and will return on May 23, 2022 for a new episode. A fictional team of special agents from the Naval Criminal Investigative Service that blends military drama and police procedural elements. The team specializes in crime scene investigation and Navy and Marine Corps personnel murders. So if you love crime and mystery shows, this one's for you.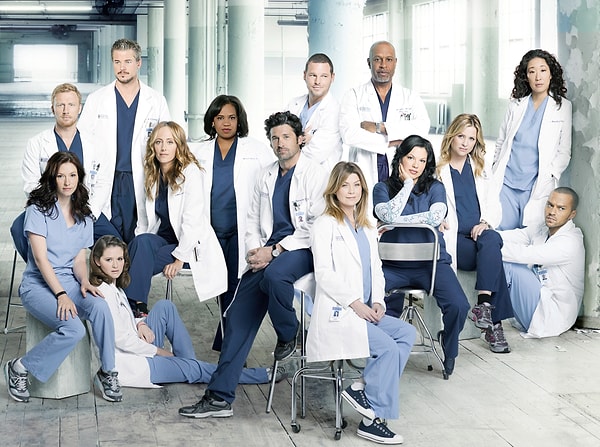 Grey's Anatomy (March 27, 2005–Present) 17 Years
Grey's Anatomy is a groundbreaking American television series that aired on ABC on March 27, 2005. This television show kicked off its 18th season with a bang, with the season finale also serving as the show's 400th episode, and it is still running episodes. The network also announced the season finale date for Grey's Anatomy. On May 26, 2022, Dr. Ellis Grey is a gifted surgeon and the daughter of a world-renowned surgeon. Viewers are encouraged to dream big and to be vulnerable on this show. Grey's Anatomy is the longest-running medical drama in the United States. Meredith Grey, the lead doctor, and the doctors at Grey Sloan Memorial face life-or-death decisions on a regular basis throughout the series.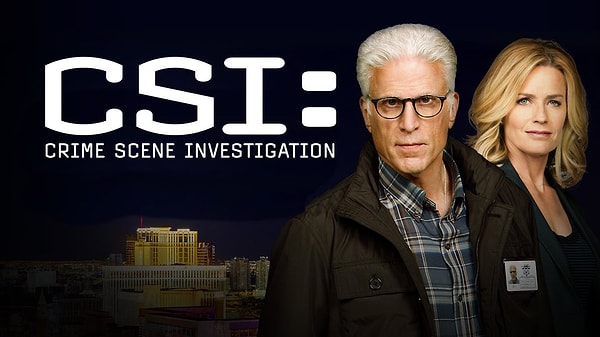 CSI (6 October 2000–27 September 2015)15 Years
A procedural forensics crime drama set in the United States.The CSI: Crime Scene Investigation series premiered on October 6, 2000, and lasted fifteen seasons, with 337 episodes. The previous series ended on September 27, 2015, with a two-hour finale dubbed 'Immortality,' which became broadcast television's most popular program for a while, thanks to its electrifying features. Excellence is a television show that focuses on extracting as much evidence as possible from a crime scene. In Las Vegas, CSI follows an elite team of police forensics and evidence investigation professionals as they work on cases that practically every other crime lab has given up on.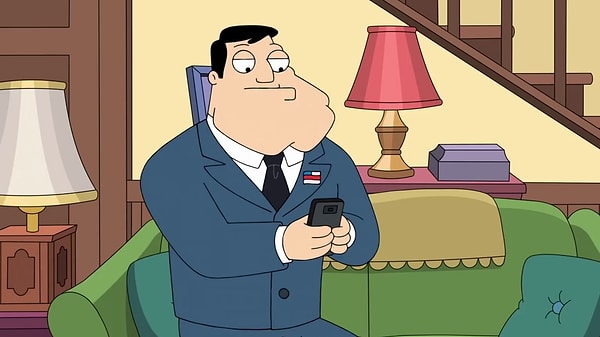 American Dad (February 8, 2005–2014) 9 Years
American Dad! is a new spin on the Family Guy franchise. That is because Seth MacFarlane, the creator of Family Guy, contributed to it. The first episode of American Dad aired on February 6, 2005 as the network's Animation Domination block's first original television series until it was canceled in 2014 due to low ratings. American Dad ran for 17 seasons and 326 episodes over 8 years, demonstrating the show's creator's dedication and creativity. Stan Smith and his strange family are at the center of the story.Stan works for the CIA and is willing to fight to protect his country. Mr. Smith, on the other hand, is a dedicated parent who cares deeply about his family.The show follows a man leading two different lives.
Scroll Down for Comments and Reactions