News
Tom Cruise's 'Top Gun' (1986) is Now on Prime Video
Tom Cruise's 'Top Gun' (1986) is Now on Prime Video
In line with the theatrical premiere of the original film's follow-up movie, Top Gun: Maverick (2022), Prime Video has added the film that started it all, Top Gun (1986), to its streaming catalogue on June 1. 
So, if you've not watched the original yet, I suggest you do so before heading over to the theatres to watch the sequel.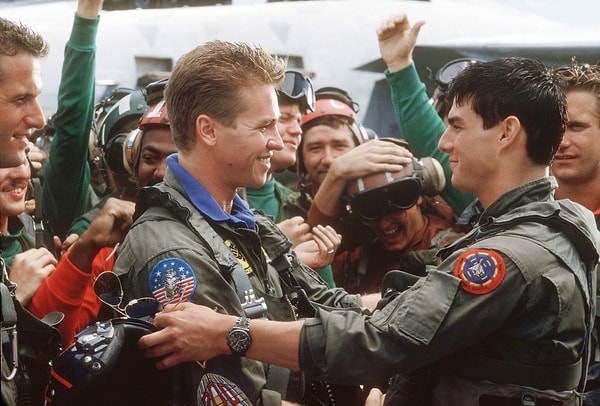 'Top Gun' Cast Members
Some honorable cast mentions for the movie include, inevitably Cruise as Maverick, Anthony Edwards as Goose, Val Kilmer as Iceman, Kelly McGillis as Charlotte, Meg Ryan as Goose's wife Carole, Tom Skerrit as Commandant Mike "Viper", James Tolkan as Commandant 'Stinger' and Michael Ironside as Lieutenant Commandant Rick 'Jester'. 
More honorary mentions are Tim Robbins as Lieutenant Sam 'Merlin', Whip Hubley as Lieutenant Rick 'Hollywood', Rick Rossovich as Slider, Barry Tubb as Wolfman, Clarence Gillyard as Sundown, Adrian Pasdar as Chipper and John Stockwell as Cougar.
'Top Gun' Accolades
Though the classic film received mixed reviews from critics, it was a box office success, garnering $356 million on a $15 million budget. It also won a Golden Globe and an Academy Award for the soundtrack Take My Breath Away performed by Berlin.
Don't miss out on the awesomeness Top Gun (1986) has to offer!
Scroll Down for Comments and Reactions