News
This is How Iain Armitage Landed the Role of Sheldon Cooper in 'Young Sheldon'
This is How Iain Armitage Landed the Role of Sheldon Cooper in 'Young Sheldon'
Iain Armitage aced his audition for the role of Sheldon Cooper in the prequel spin-off series Young Sheldon. The audition wasn't easy as the then nine-year-old had to memorize a 3-page monologue. 
Nonetheless, he gave an incredible performance that impressed Jim Parsons, who played Sheldon Cooper in the predecessor series The Big Bang Theory, and the spin-off's co-creators Chuck Lorre and Steven Molaro.
Read on for the budding star's experience of how he landed his iconic role.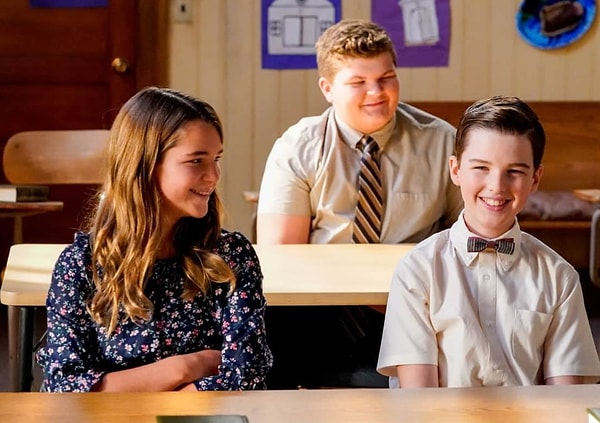 What to Know About 'Young Sheldon'
Young Sheldon debuted in 2017 and is set to drop its sixth season in a couple of weeks. Iain Armitage's character portrays the bona fide genius Sheldon Cooper who navigates his peculiar life, having been bumped up four grades and sticking out like a sore thumb in a Texas family of unintellectual members. 
Armitage and the rest of the cast are in it for the long haul as the series was also renewed for a seventh season, set to premiere probably late last year. 
The actors who helped to shape the Sheldon family include Zoe Perry as Mary Cooper, Sheldon's mother, Lance Barber as George Cooper Sr., Sheldon's father, Montana Jordan as George 'Georgie' Cooper Jr., Sheldon's older brother, Reagan Revord as Melissa "Missy" Cooper, Sheldon's twin sister and Annie Potts as Constance "Connie" Tucker, Sheldon's maternal grandmother. 
Armitage's performance as the show's lead character has helped propel it to enormous success over the last five years.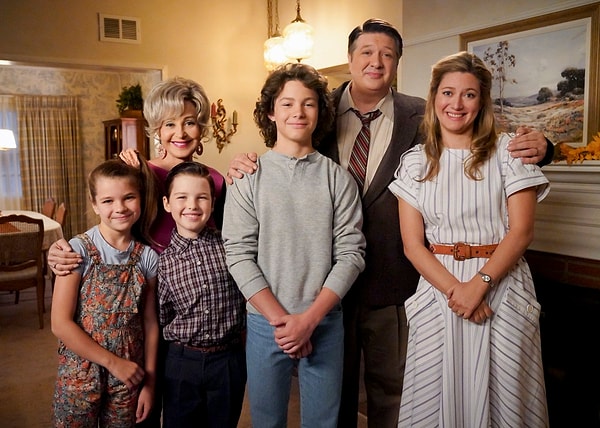 Young Sheldon's Rigorous Audition Process
The audition process for the role of young Sheldon was no walk in the park for the candidates. Iain Armitage, who was only nine years old at the time, recalls memorizing three pages of monologue. He told Firstpost in 2019, 'I attended the first round of auditions in Georgia during my holiday session. After that, I got a callback and went in and did my thing. Just when we were heading to Virginia, the producers called to say I had gotten the role.'
The young star's delivery was so impressive that he immediately got a call back to meet with the big leagues. Chuck Lorre later stated how shocked they were with Armitage's audition. "We were surprised at how lucky we could possibly be. Iain was spectacular."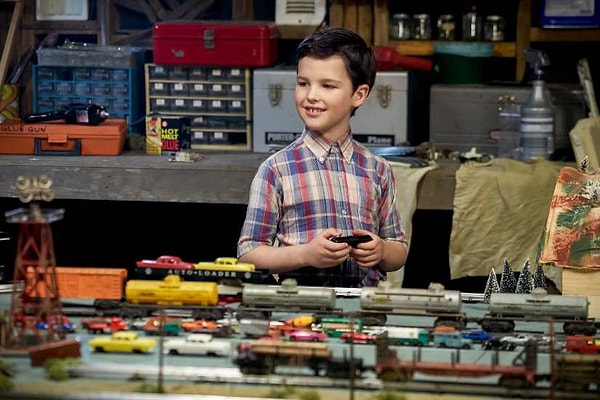 Jim Parsons Groomed Iain Armitage for his Role
Armitage was yet to be born when Jim Parsons began his journey as Sheldon Cooper on The Big Bang Theory. His older affiliate had lived in the character's skin for a decade by the time Armitage landed his Young Sheldon role. 
In this framework, Parsons had already stuck all the tricks that shaped Sheldon as the peculiar character that fans adored so much. It was thus crucial for Parsons to groom the young actor to possess the character's massive shoes albeit in a preliminary period. 
Needless to say, Parsons gave the best mentorship and then some. Armitage said in TV Guide in 2017 that Jim was fun to work with. "Jim is kind and makes everyone happy. He was also considerate while issuing advice. He would say, 'How about acting out this scene with a whole different energy' to 'Maybe we could recite this line differently."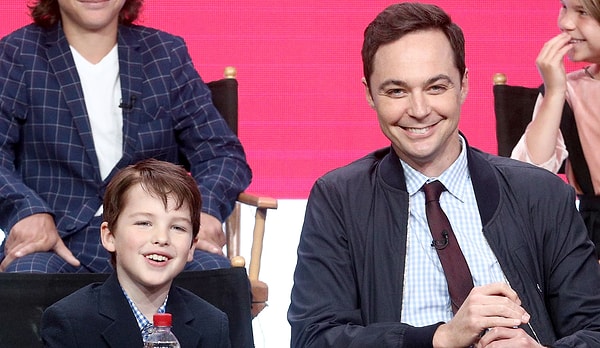 What Else has Iain Armitage Starred In?
Though Armitage gained a wide range of recognition for his role in Young Sheldon, he had prior TV experience in multiple films and shows. 
In 2014, he started to be recognized by the public through his stage play reviews on YouTube called Iain Loves Theatre. He also landed cameos in Impractical Jokers in 2014 and Little Big Shots in 2016, causing his stock to rise. 
2017 was the 14-year-old's breakthrough year. Apart from landing the role of Sheldon on the spin-off show, he played the lead role of Ziggy Chapman in HBO's Big Little Lies. He also starred in the movies I'm Not Here, The Glass Castle and Our Souls at Night. He guest starred on an episode of Law & Order: Special Victims Unit. 
Armitage has also been voice featured in the animated films PAW: Patrol: The Movie and Scoob. 
Scroll Down for Comments and Reactions