News
This Celebrated Hollywood Star is Considered The Worst Cast Member of SNL Ever!
This Celebrated Hollywood Star is Considered The Worst Cast Member of SNL Ever!
This man, who is now a Hollywood magnet and a highly praised actor, was once one of the worst cast members of Saturday Night Live. And his name is Robert Downey Jr. No, it's not an error!
The man who spearheaded the Marvel Cinematic Universe with the hit film Iron Man (2008) landed his first on-screen role on Lorne Michaels' SNL. Though not off to a great career start, RDJ's brief feature on SNL laid the foundation for 1980s box office hit highlights such as Weird Science (1985), Tuff Turf (1985), and The Pick Up Artist (1987), just to name a few. 
Despite his enormous current success, fans might have forgotten about RDJ's rocky SNL tenure.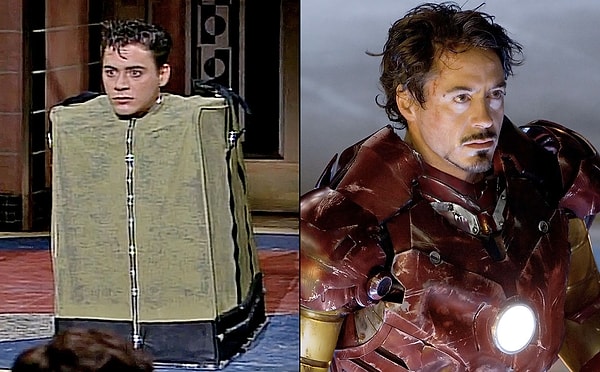 SNL Was Robert Downy Jr.'s First On-Screen Job
RDJ had a famous dad growing up, Robert Downey Sr., who had directed popular counter-culture films such as Greaser's Palace and Putney Swope. RDS has starred in several films, including Tower Heist and Boogie Nights. 
However, RDJ's name was unheard of until he joined SNL. Before joining the show, he performed in an off-Broadway Show known as 'American Passion'.
Robert Downey Jr. Was one of the Least Popular Casts on SNL
RDJ was cast in SNL during its revamp in 1985. But the show performed so poorly that RDJ, along with most of the new cast, was laid off after only one season.
Robert Downey Jr. Did Not Craft Sketches
Unlike several other prominent SNL cast members today, like Tina Fey, Will Ferrell, John Belushi, Maya Rudolph and others, RDJ didn't write his sketches; meaning that he was only as good as the scripts that were handed to him. 
This could plausibly be the reason why the 57-year-old actor couldn't fit in with the show.
Robert Downey Jr. Did Not Land Iconic Recurring Characters
On top of not writing sketches, RDJ never got a memorable recurring character. Several SNL actors depict iconic characters, skyrocketing them to stardom, including Rachel Dratch as Debbie Downer, Molly Shannon as Mary Katherine Gallagher, Tim Meadows as Tiger Woods, Alec Baldwin as Donald Trump, Andy Samberg as Aaron Carter and many others. 
RDJ never got that chance. Nonetheless, he later became one of Hollywood's highest-paid actors and is doing just fine.
Robert Downey Jr. is Said to be SNL's Worst Cast Member in History
Though widely esteemed, RDJ might not be able to shake off the blotch on his resume that he was one of the least popular and worst cast members of SNL. 
He doesn't seem to disagree nor mind his bad SNL tenure, expressing appreciation for his time on the show.
Scroll Down for Comments and Reactions